Microsoft's Ignite conference may have been virtual this year, but product news still came thick and fast.
Of the many updates and new features coming soon, the below Dynamics 365 and Power Platform solutions struck us as the most important new features for organisations to be aware of:
Key message from Ignite: Everything in Microsoft Teams
Microsoft Teams has had a massive boost in uptake as a result of COVID-19 and it feels like Microsoft are running to keep up. Conservative estimates put adoption 2 years ahead of where they were predicted.
To keep users engaged in Teams, Microsoft is making many more of its products integrate and available within Teams. This will now include Power Apps, Power BI and Power Virtual Agents.
This move will significantly expand the potential of Teams. In particular, Teams and Power Apps together (known as Project Oakdale) could be a powerful platform for task completion. Teams could become the go-to solution for working on the go, and support roles ranging from sales to field service.
More options for Power BI
We've always felt Power BI had enormous potential. And it will now have native integration with Excel to simplify the use of common datasets. Goodbye horrible flat graphs, hello fantastic interactive visuals.

New options have also been added to Power BI licensing to allow greater access to the application. Fingers crossed this will also lead to wider adoption.
Voice channel in Microsoft Dynamics 365 Customer Service
Microsoft Voice may have been geared towards turning Teams into the all-in-one communication platform, but it turns out it has other uses too.
It's now being offered as a calling option for Dynamics 365 Customer Service, offering organisations an alternative to using their standard phone system. This could prove the ideal solution for organisations that want to store call data within their CRM system but would otherwise have struggled with integrating their phone system with Dynamics 365.
It also gets around the end of ISDN which is set to render standard phone systems redundant in the next few years.
Microsoft Dynamics 365 ​Project Operations
Project Operations is a new holistic project management module for Dynamics 365. It's been teased for a while but will now be available from October 2020. Find a dedicated blog on it here.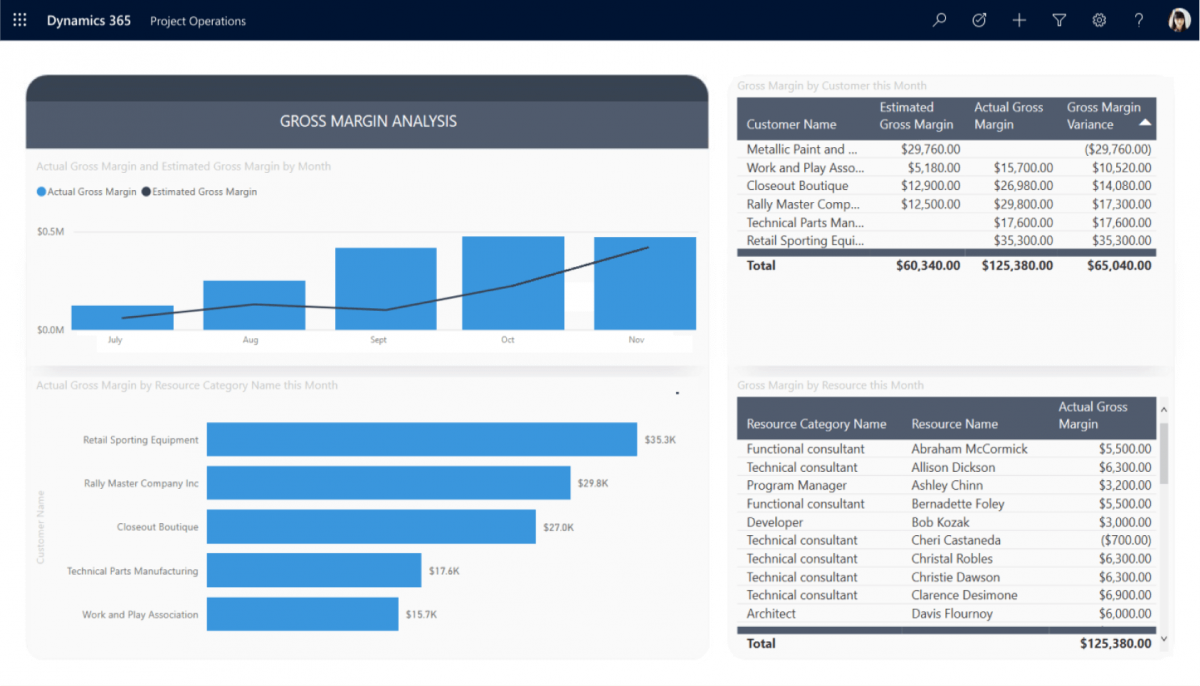 Microsoft Power Automate Desktop
Power Automate – formerly know as Flow – is a 'no-code' solution for creating automated processes and triggering actions across a wide range of Microsoft and third-party applications. It has enormous potential for streamlining repetitive tasks (eg. users emailing to acknowledge a payment).
The cloud-based platform for designing this automation though had been problematic for some developers. Power Automate Desktop should put an end to that, offering a simple 'drag and drop' solution for creating actions between disparate applications and software solutions. Not only should it work faster than its cloud alternative, but it should also remove some of the restrictions on how large Power Automate chains can be.
To discuss any of the above solutions in more depth, please get in touch: