Spreadsheets, such as Excel or Google Sheets, are central tools for business operations and administration. But they are not the place to run your sales pipeline.
In fact, with limited functionality and capabilities to fulfil business processes, using spreadsheets may actually be losing you new customers. Here are some of the many benefits of moving from spreadsheets to Dynamics 365.
Centralise & Secure Your Data
Using spreadsheets to capture, store or edit sales data when you're a start-up is fine. The document tends to be managed by one person, with other people occasionally accessing data as required.
But as an organisation scales, this becomes more difficult. With a sales team of more than one person using the spreadsheet all the time, it can become an inconvenient and time-consuming way of storing your data. And the more people that need access to your sales spreadsheet, the more the risk of errors, duplication or accidental deletion grows.
Using a secure, cloud-based platform such as Dynamics 365 makes it simpler, more convenient and more efficient to access and edit data than using a spreadsheet.
Improve Business Intelligence By Moving From Spreadsheets
Data stored in spreadsheets also isn't fulfilling its full potential.
In spreadsheets, it won't show overall sales performance. It won't show where geographically you're attracting the most leads. And it can't (without work) give you business intelligence that can enhance your strategy.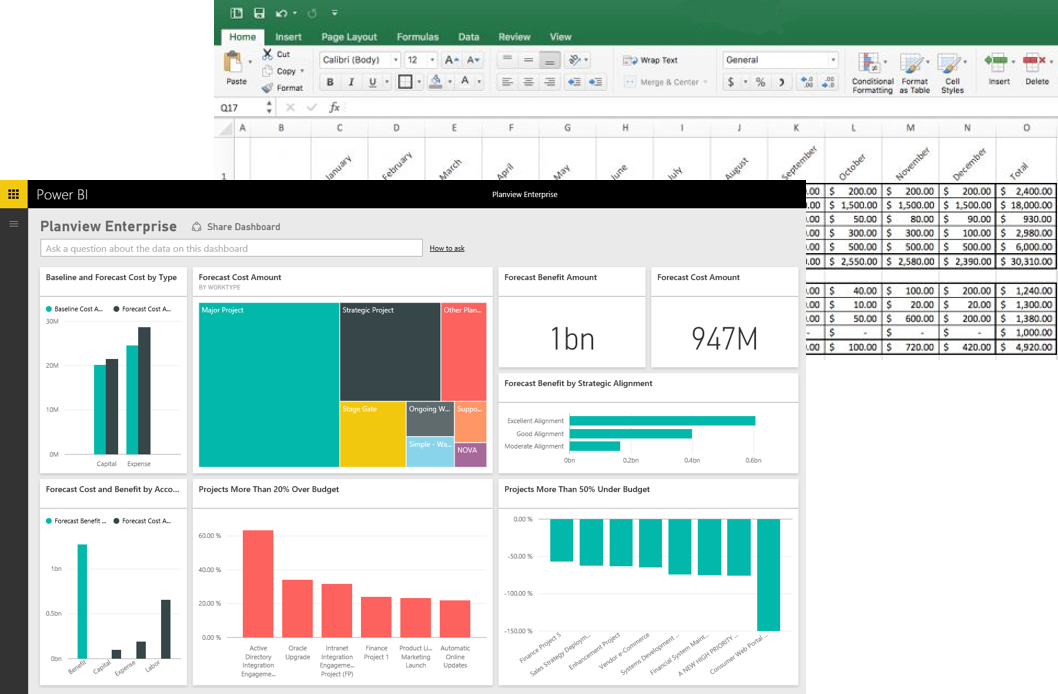 Moving from spreadsheets to Dynamics 365, this type of reporting becomes simple. And this means your sales data can work harder and deliver better insight.
Automate Processes With Dynamics 365
Using Dynamics 365 can also help automate sales processes. With Dynamics 365, all communications can be tracked to a sales record and viewed in one place. And by reverse, information stored in Dynamics 365 can be used from within Outlook at the touch of a button to enhance email content.
Sales quoting also becomes simple. Data logged in Dynamics 365 can be used to automatically output quote documents and email them to prospects in just a couple of clicks.
Compare this to manual copy and paste from a spreadsheet, and your sales team can soon become more efficient.
Moving from spreadsheets toDynamics 365 can help other departments save time too. Having data already in your system means accounts and billing can save time on not needing to extract data from your spreadsheet for invoicing and billing – it's already there ready to go. This not only makes their job easier but reduces the chance of billing errors, ensuring you get paid faster.
Easy To Use
Businesses favour spreadsheets because they're familiar. And that makes them simple to use. In reality, Dynamics 365 is no different.
Moreover, it's flexible too. Dynamics 365 can be customised to suit your requirements and work processes. It conveniently and easily integrates with other Microsoft products.
And with the Dynamics 365 Sales app, processes become even easier making updating leads and opportunities on the go a breeze.
Moving From Spreadsheets To Dynamics 365
Spreadsheets have their place. But when you're looking to grow and need efficient sales operations, they're not the right tool for the job.
Dynamics 365 can deliver smarter more flexible sales management, with improved processes and data capture, and vastly better data security.
And it can be cheaper than you think - from as little as £3,500 for our Dynamics 365 QuickStart Sales deployment
Want to find out more about Dynamics 365 Sales? Watch our demo video: