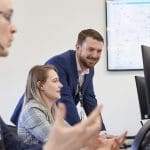 ABOUT US
The digital transformation arm of Akita Systems
Akita Intelligent Solutions is a leading developer of business applications and digital transformation solutions.
We empower organisations with the expertise, tools and insights needed to run smarter businesses, delivering the cross-organisation improvements needed to take their operations to the next level.
With over 20 years of experience in digital success solutions, we design, develop and support business intelligence technologies for organisations across the UK and internationally from our locations in London and Kent.
Talk To Our Experts
Start a conversation about digital transformation or business applications: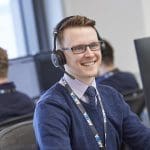 Partner For Business Applications Development
We're the trusted business applications partner to business and professional institutions alike.
As a Microsoft solutions partner, we deliver bespoke solutions using technologies including Microsoft Dynamics, Business Central,  SharePoint and Power Platforms (Power BI, Power Apps, Power Apps Portals and Power Automate).
Our expertise also extends to wider software, systems and best practice that complement these technologies.
And if the solutions don't exist to align your technologies to these solutions, we can offer custom development to help take your systems further.
View more about the projects we've completed to date:
Our Work
Strategic Digital Transformation Partner
Our delivery of digital transformation consultancy goes beyond pure technology development.
Instead, we collaborate with businesses to improve processes, services, and overall performance.
This entails assessing current strategies, pinpointing areas needing enhancement, and introducing creative solutions to boost efficiency, competitiveness, and growth.
Sometimes the most significant improvements can come from the smallest changes. So we believe firmly in delivering the right solution for the requirement – and not being led by product.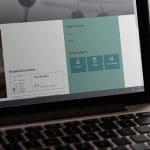 Our Customer Base
Akita Intelligent Solutions works with a diverse spectrum of clients around the world.
At one end of this spectrum, we assist start-ups, SMEs and charities who recognise the value of digital transformation solutions as drivers for their growth to take their first steps to smarter operations.
At the other, our developers and consultants work with national sporting bodies, FTSE 250 companies, regional conservation bodies, and international businesses and brands, to evolve existing systems in line with new challenges and best practices.
This includes working alongside their existing in-house teams to offer additional capacity and expertise when requirements call for it.
Wherever your organisation sits on this spectrum, know that our services and expertise have the potential to transform your organisation for the better.
View more about projects to date:
Our Work
Our Approach
Across all of our digital transformation solutions and services, we start by asking one simple question: 'How Could It Be Done Smarter?'.
In answering this question,  we'll approach a requirement with four key principles in mind:
How can we understand your processes and remove the unnecessary steps?
How can we replace repetitive tasks? And where can we remove the need for interaction and replace it with automation?
Which technologies can be used to achieve a better result with the same resource levels?
Where is data currently in silo, and how can we use it to provide a complete picture of performance and improved business intelligence?
Our Values
As a partner for digital transformation, we're invested in our customers, services, and people – for the long term.
We start with industry-leading technology with a proven track record of transforming business operations.
We combine this with the right people, who possess the knowledge, drive and passion to successfully deliver solutions that push digital transformation boundaries.
This results in our customers getting the right solutions and the best results.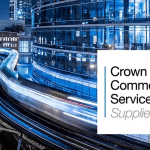 Advanced Technical Expertise
Our consultants' capabilities also extend into the wider processes of business and digital transformation. This includes DevOps, data security and GDPR, Agile, BPO and much more. This makes us the ideal partner to approach your requirement from a holistic standpoint.
We bring this experience with us to every project that we undertake, ensuring solutions meet best-practice and comply with regulations and legislation.
Alongside development, we can also offer training, consultancy and ongoing support, both for day-to-day usage of technologies and strategic development in line with organisational and business goals.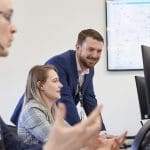 Speak To A Specialist
Get In Touch
Contact a member of our team to discuss your requirements