Our specialisms
Our scalable BI, AI and operations solutions can transform organisations of all sizes operate.
Very professional and always available when you need assistance
...Professional manner with a quiet confidence that impressed all of our staff.
Smarter working
Akita develops Enterprise Resource Planning (ERP) and Customer Relationship Management (CRM) systems in Microsoft Dynamics 365 and Business Central.
These market-leading cloud platforms have the power to transform processes and drive continuous improvements across all areas of an organisation.
In addition, we develop Microsoft SharePoint and Power Platform applications that day-to-day business improvement.
View Our Work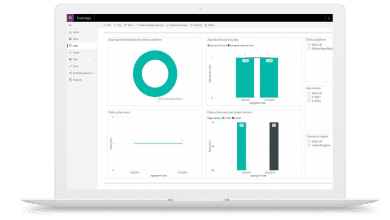 Fleet management solution in Microsoft PowerApps
See Case Study
Delivering transformation
Manage
Oversee every aspect of your organisation to a granular level from a central cloud platform
Analyse
Get under the skin of your operations with advanced intelligence that improves decision making
Streamline
Unify processes, break down silos & improve the effectiveness of process
Attract
Simplify marketing and sales management and increase conversions
React
Use AI and smart solutions to service customer requirements more effectively
Your solutions partner
For over 20 years, Akita has delivered Microsoft applications and consultancy to organisations across the UK, providing the insight and products needed to take them to the next level.
Contact Us
Our consultants strategise, design, develop and support Microsoft Dynamics and SharePoint instances for our customer needs. With years of experience, they'll know how to use these applications to meet your requirements.
Akita is a trusted partner to organisations of all sizes and across a wide range of industries. And we're recognised for our expertise with our Microsoft Tier One CSP Partner status.
So if you're looking for an intelligent solutions partner to take your organisation forward, please get in touch.