Understand how a CRM or ERP can work for your organisation with a Dynamics 365 trial.
Interested in Microsoft Dynamics but need a closer look? We'll be happy to set up a one hour demo or a Microsoft Dynamics trial of a CRM or ERP solution.
And if that catches your interest, we can set up a 30-day trial so you can get even better acquainted.
Dynamics 365 Demo
Whether you're looking to transform your production operations with a Business Central ERP system or convert more sales with a Dynamics 365 CRM system, we can show you what you need to see.
Take a one hour demo with one of our consultants and let them explain how Microsoft Dynamics can benefit your business and help increase profits. You'll get a high-level view of Dynamics functionality, and enough of a picture to see if it's the right solution for your business.
Contact us to arrange a convenient time for your demo.
Dynamics 365 Trial
Want to discover Dynamics with the rest of your business? You can discover the benefits of Microsoft Dynamics 365 or Business Central first hand with a 30-day free trial.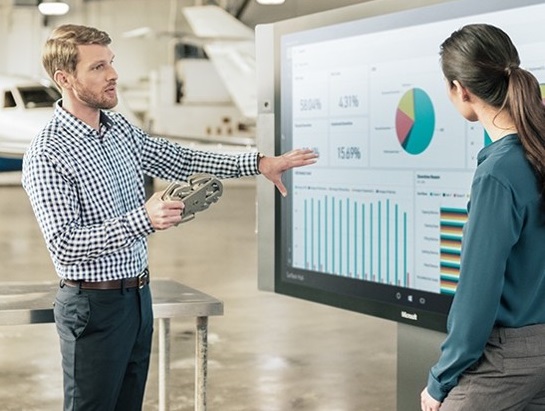 As a certified Microsoft partner, Akita can configure a trial instance for you. We'll be happy to brief you on what to expect and help you get up and running based on your business goals.
We can then show you how to use the Microsoft Dynamics CRM or ERP solution, demonstrating key features and functionality. This can also include step-by-step guidance to undertaking common tasks:  managing sales leads, scheduling field service operatives, running accounts or warehouse management.
You'll then have a working instance of Microsoft Dynamics 365 to try for yourself for the remainder of the trial.
When your 30 days are up, we can discuss your feedback and potential next steps.
To start your Microsoft Dynamics 365 trial, or to book a demo, get in touch with us today