It's now easier to access Dynamics 365 Sales functionality on the go.
Microsoft has developed a Dynamics 365 Sales mobile app that allows users to keep up to speed with their leads and opportunities wherever they are.
Dynamics 365 Sales mobile app
As the cultural shift towards remote and on-the-go working continues, organisations require their sales teams to keep on top of lead and prospect data within their Dynamics CRM system.
Trying to update Dynamics 365 from a mobile device is possible, but not particularly easy. The new Dynamics 365 Sales mobile app, which is now in public preview and available on both iOS and Android, will help to address this.
Smarter CRM access on the go 
The new Dynamics Sales app gives sales teams the power to update Dynamics 365 on the go. It achieves this by stripping out any of the fields that might otherwise slow them down.
A fully customisable form means users only update the key fields relevant to their lead or prospect. If more information is required, one click reveals the full record. This allows users to update sales pipeline and opportunity details directly after meetings while information is fresh in mind.
The app also means sales teams can make better use of commuting time, not having to return to the office to add information to Dynamics 365 Sales.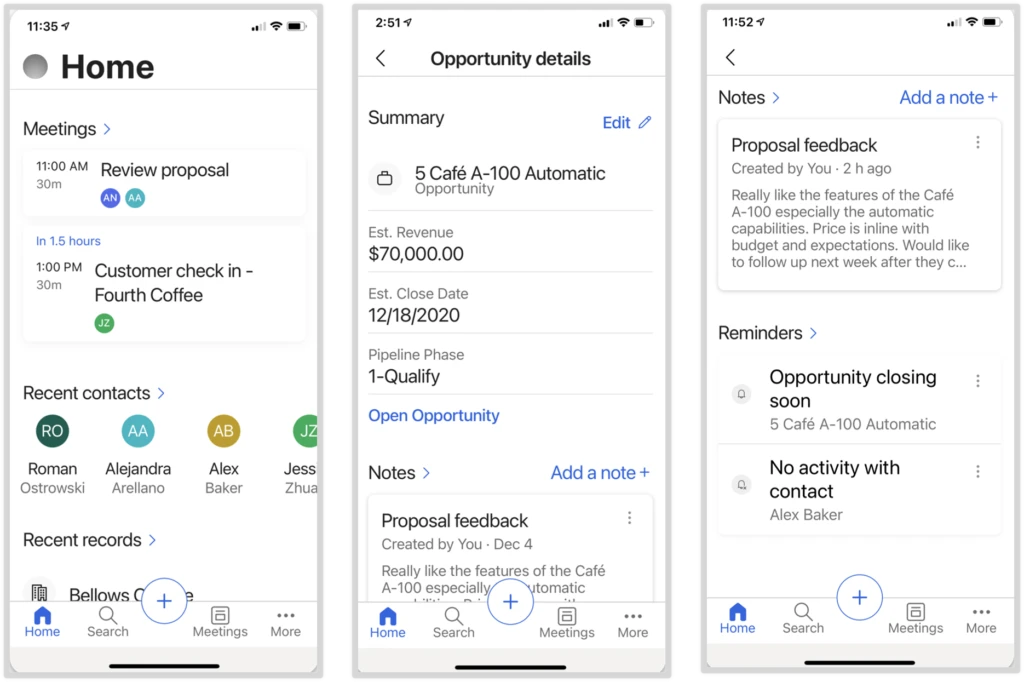 Better sales preparation
The new Dynamics 365 Sales mobile app also helps users with meeting preparation while on-the-go.
The app will allow them to see key data about the lead or opportunity. Information such as estimated revenue, estimated opportunity closed date, pipeline phase and notes relating to the contact are all made available in the app.
Users can then input notes directly into Dynamics 365 through the app, including the ability to add attachments and images through their device.
The new app is set to add a new level of accessibility and functionality to Dynamics 365 Sales. Akita can help organisations with the deployment of both Dynamics 365 Sales and the new sales app.
For more information or to arrange a demo, please get in touch: