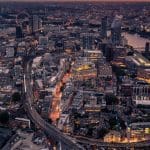 Packaged Dynamics 365 Sales Implementation
Adopt a Microsoft sales CRM system in as little as 5 days with our QuickStart approach
Win More Business With Microsoft Sales CRM Implementation From £3,500
Manage leads, monitor customer accounts and accurately track sales pipelines with this market-leading Microsoft sales CRM software. Even better, our QuickStart Dynamics 365 Sales implementation package has everything you need to get started in just five days. And all for as little as £3,500.
Ready to explore Microsoft sales CRM software?
Contact Us
Start a conversation about a Microsoft Dynamics 365 for sales implementation: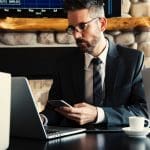 Overcome The Obstacles Of Sales At Scale
Uses For A Sales CRM Solution
As a business grows, managing sales at scale becomes increasingly difficult. Signs that your sales process could be suffering include:
Multiple sales people engaging with the same lead without knowing
Chasing the wrong leads and not converting prospects
Struggling to find customer communications and up-to-date contact info
Difficulty accessing sales data on the move
Struggling to predict sales pipeline
Achieving revenues far below expectations
Microsoft's sales CRM is tailored for end-to-end sales prospect tracking and conversion. And with our 'QuickStart' approach to Dynamics 365 Sales implementation, your sales team can be up and running faster. Talk to us today to see how:
Microsoft Sales Software
About Dynamics 365 Sales
Microsoft Dynamics 365 Sales is an advanced sales CRM solution that provides the contact management and business intelligence tools you need to turn more leads into long-term customers.
It lets sales teams manage enquiries at scale, providing them with AI-driven insights to know more about potential customers and when they are ready to buy. It then helps you move from leads to orders, all the way through to long-term customer management.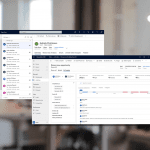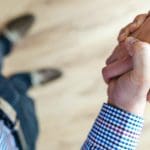 Benefits Of Microsoft Sales CRM Solution
Professionally contact management software: track contact information, leads and opportunities with ease
Access sales and client information on the go
Deliver improved communications directly from Outlook with the Dynamics 365 add-in
Get AI-driven insights for when prospects are ready to buy
Track up-to-the minute sales performance and provide accurate revenue pipeline figures
Close deals faster and build stronger relationships with customers
View the benefits of Dynamics 365 Sales in our video.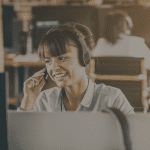 Sales CRM Solution
Video: Dynamics 365 Sales Demo
Watch our video offering a guided demonstration of our Dynamics 365 configured for QuickStart Sales:
Packaged Microsoft Dynamics 365 Sales Implementation
Use Dynamics 365 Sales to keep track of your accounts and contacts, nurture your sales from lead to order, and create sales collateral, seamlessly linking sales with marketing. You can also create marketing lists and campaigns, and follow service cases associated with specific accounts or opportunities.
Your customers will appreciate it because it lets them engage with you in the ways that they prefer. You'll also have all the information you need to service them to hand and be able to communicate seamlessly with Microsoft Teams. Plus you'll be able to receive instant insights about customer opinions and feelings, the market environment, and priorities in phone calls to enable guided selling.
Even while on the move, your sales professionals will have all they need to hand. And you'll be able to adapt rapidly, as you get advanced information about revenue projections, performance, and daily actions.
Future planning is also a key benefit. You'll be able to streamline sales cycles through suggested next best actions, focusing on the highest-priority activity with the best propensity to close. Plus you'll be able to predict revenue fluctuations and highlight areas of focus from top to bottom of the funnel.
Implement & Train In Five Days
QuickStart Sales from just £3,500
All of your Microsoft sales CRM software requirements are in a single package - just add licensing. For more, call us on +44 (0)330 135 8042 or get in touch:
Dynamics 365 Sales Serices
Managed Support
Among our wider Dynamics 365 Sales services, our managed support plan ensures you're covered for all you need, even after your QuickStart Sales deployment. Our packages of banked time can be used for support, consultancy, change requests and training as you require them. And with support covered by a guaranteed response time, you'll be sure to get your issue solved fast.
| Package Typical User Count | Bronze 1 - 3 users | Silver 1 - 10 users | Gold 11 - 20 users | Custom 20+ users |
| --- | --- | --- | --- | --- |
| Break Fix Support SLA Backed | 1 hour / month | 2 hours / month | 4 hours / month | Per requirement |
| Discounted Day Rate | N/A | 5% | 10% | TBC |
| Process & System Review | Annual | Bi-Annual | Quarterly | TBC |
| Pricing | £130 / month | £260 / month | £520 / month | £POA / month |
Package Typical User Count

Break Fix Support SLA Backed

Bronze 1 - 3 users

1 hour / month

Silver 1 - 10 users

2 hours / month

Gold 11 - 20 users

4 hours / month

Custom 20+ users

Per requirement

Package Typical User Count

Discounted Day Rate

Package Typical User Count

Process & System Review

Silver 1 - 10 users

Bi-Annual

Gold 11 - 20 users

Quarterly

Package Typical User Count

Pricing

Bronze 1 - 3 users

£130 / month

Silver 1 - 10 users

£260 / month

Gold 11 - 20 users

£520 / month

Custom 20+ users

£POA / month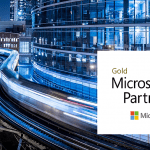 Akita
Expert Partner For Dynamics 365 Sales Implementation
We have over 20 years' experience in designing, developing, managing and supporting business intelligence technologies for organisations across the UK and internationally.
As a Microsoft Gold Partner, we deliver bespoke solutions using technologies such as Microsoft Dynamics, but also SharePoint, Teams and Power Platforms (Power BI, Power Apps, Power Apps Portals and Power Automate). Plus we deliver wider services and support through our managed IT services division.
Our diverse industry expertise, combined with our deep understanding of transformative technologies, ensures we support our customers and help them achieve their goals.
To discuss Microsoft sales CRM software please get in touch:
Contact Us