Make service delivery and customer relations simple with Microsoft Dynamics 365 solutions.
A Dynamics 365 for Field Service CRM, along with Dynamics 365 for Customer Service, can help you run your service-focused business in a smarter, more scalable manner.
Contact us to show you how these solutions can improve your operations.
Benefits Of Customer & Field Service CRM Solutions
A combined solution of Microsoft Dynamics 365 for Field Service and Dynamics 365 for Customer Service can open up a world of possibilities for improving the delivery of service. With a Dynamics 365 solution at the core of operations, your organisation will be able to:
Monitor real-time logistics and staff levels to meet customer demand.
Create new efficiencies through smart planning requirements based on staff skills, geography and more.
Track staff and resources with live tracking reporting.
Keep customers informed via automated SMS or email when they can expect their service.
Channel all communications through Dynamics 365, improving customer service.
By using Microsoft Dynamics 365 to improve procedures and provide necessary information to staff, customer request resolution times will improve. This means that more issues can be dealt with in less time, meaning staff are more efficient.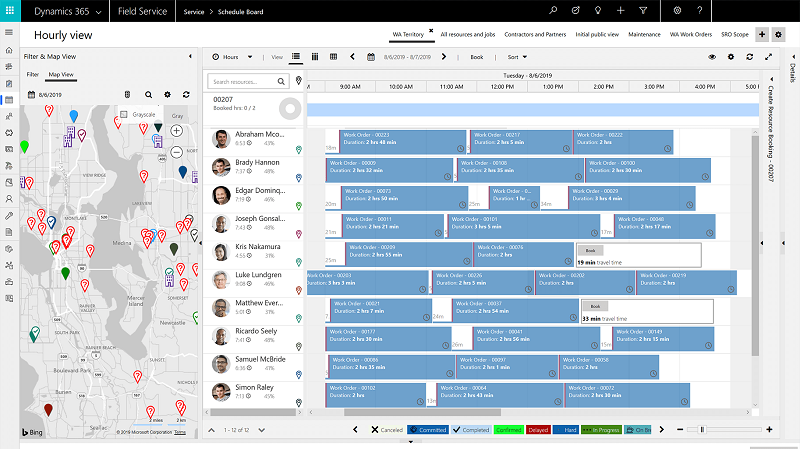 The right CRM solution can also improve customer relations. Staff can access customer information quickly with Dynamics 365, personalising support and response to the customer's details. More customers will be kept happy, and more business retained.
Implementing Dynamics 365
Akita delivers Dynamics 365 customer and field service CRM solutions that meet real-world challenges.
We ensure that your Dynamics 365 instance is as intuitive as possible, minimising processes to maximise the effectiveness of customer support and field agents.
Along with Dynamics 365, we can also develop Power Apps customised to the needs of your service staff. Whether it's putting the right information in their hands or speeding up fault logging, our Power Apps can make staff more effective.
To discuss customer and field service CRM solutions, please get in touch.