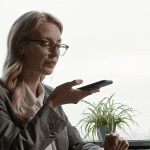 Microsoft Dynamics 365 Services
Leading provider of Microsoft Dynamics consultancy, development & support services.
Leading UK Partner For Microsoft Dynamics 365 Partner Solutions
Transform your operations with Akita's Microsoft Dynamics 365 services. As a leading Dynamics 365 partner for business application technology, we help organisations to get more from Microsoft CRM & ERP solutions – delivering the best possible benefits for your operations.
We partner with organisations across the UK and internationally to develop Microsoft CRM and ERP solutions that improve operational efficiency and support growth. Our consultants also work with existing users of Microsoft Dynamics, aiding in the expansion, refinement and ongoing support.
With additional in-house expertise in SharePoint, Power Platform and wider Microsoft 365 solutions, we offer a comprehensive service for your business needs.
Speak to us about Microsoft Dynamics 365 services today: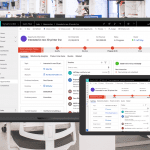 About Microsoft Dynamics
Smarter Operations With Dynamics 365
Microsoft Dynamics 365 is a series of business applications designed to improve productivity and performance.
Each Dynamics 365 application is tailored to a business function, ranging from sales to warehousing. Applications can work in isolation, or together to create more joined-up working and better business intelligence.
Modules can also integrate with wide Microsoft 365 and third-party software solutions, including accounts and marketing automation software, for enhanced functionality and more connected working.
Discover more about the potential of Dynamics 365 in our case studies:
View More
CRM & ERP Services
Microsoft Dynamics 365 Services
Our Microsoft Dynamics practice provides a full spectrum of Dynamics services to the organisations and institutions we work with.
Our consultants are qualified Dynamics professionals. With the experience of working across a wide range of industries, they can help organisations get the most from Microsoft Dynamics.
Meanwhile, our support-managed service provides access to our responsive helpdesk, resolving customers' issues quickly or adding new features as they request them.
We're highly flexible in our Dynamics 365 services provision, so can deliver both ad hoc and ongoing services as necessary.
Discover more about what we offer:
What We Develop
Microsoft Dynamics 365 Applications
Discover more about the Microsoft CRM and ERP applications we develop & support:
Microsoft Dynamics 365 Services
QuickStart: CRM & ERP Implementations From Just £3,600
Discover QuickStart – our fast and effective way to implement Microsoft Dynamics within your organisation
Discover More About QuickStart
Find out more about a QuickStart solution or get in touch to book a demo: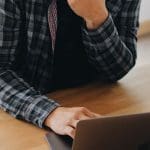 eBook
Make Your Case For Transformation
Read our expert guide on how to build a business case for Microsoft Dynamics 365: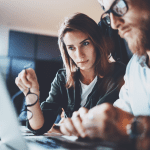 Existing Dynamics 365 Users
Accelerating Success
For organisations already using Microsoft Dynamics 365, we can help expand your use of the application and grow your success as a result.
Whether you require consultancy on implementing new features, further development of your applications, or support and training to get more from your existing setup, we can be the trusted partner for the next stage of your Dynamics 365 journey.
Typical 'next step' projects we're asked to assist with include the deployment of Dynamics 365 Marketing to complement an existing sales CRM solution, Dynamics 365 Customer Service to enhance support delivery, and the integration of Dynamics 365 Sales with Business Central.
And we can undertake integrations for solutions such as Teams, Linkedin and wider software.
For more information please get in touch:
Contact Us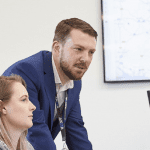 Microsoft Dynamics 365 Services
About Akita Intelligent Solutions
With a 25-year heritage of digital success solutions, we design, develop, manage and support Microsoft Dynamics solutions for some of the leading organisations across the UK and internationally.
From locations in London and Kent, our team of experts are experienced in creating Microsoft Dynamics solutions that make a real difference to organisational growth. Their expertise is recognised not only by the customers we attract but in Akita's Microsoft Gold Partner status.
Start your journey with Intelligent Solutions today:
Contact Us