Choosing the right financial management software is crucial for the success and growth of any organisation.
Two popular options that often come into consideration are Microsoft Dynamics 365 Business Central vs QuickBooks. While both solutions offer valuable features, each puts forward different benefits for varying organisational situations. We compare and contrast various aspects to make choosing between the two an easier decision.
Pricing: Value for Your Investment
When it comes to pricing, both Microsoft Dynamics 365 Business Central and QuickBooks offer subscription-based models. However, Business Central offers a more comprehensive suite of functionalities at a competitive price point. While QuickBooks may seem more affordable initially, it's limited scalability and basic feature set can lead to additional costs when scaling or requiring advanced capabilities.
Scalability: Growing With Your Business
If you're looking at Microsoft Dynamics 365 Business Central vs QuickBooks, you're likely considering which solution will work for you long term. Business Central is designed to support mid-sized to large businesses, offering high scalability to meet evolving needs. QuickBooks, on the other hand, caters primarily to small to mid-sized businesses and may struggle to keep up with growth and increased complexity. So if your company has aspirations to grow then adopting the more advanced Business Central now means there are no finance systems barriers to growth in the future.
Integration Capabilities: Power Of The Microsoft Ecosystem
Business Central takes advantage of seamless integration with other Microsoft 365 applications such as Office 365, Teams, Outlook, Power BI, and Power Apps. This integration fosters a connected and efficient ecosystem, enabling streamlined workflows and enhanced data visibility. QuickBooks, while offering some integration options, falls short of the breadth and depth of integration possibilities provided by Business Central.
Audit Trails and Compliance
Simplifying the tracking of payments and financial transactions becomes ever more important as an organisation grows. Business Central includes features such as audit trails and strong user access controls, which are important for maintaining data integrity and meeting compliance requirements. These features are particularly valuable for businesses with strict regulatory compliance needs. In turn, QuickBooks has a more limited audit trail functionality.
Multi-Currency and Multi-Language Support
It's nice to think that as a business grows, its reach may go beyond its domestic market (some will do this by design). So when it comes to Business Central vs QuickBooks, simplifying working in multiple currencies is important.
Business Central supports multi-currency transactions and offers tools to manage exchange rates, handle foreign currency accounts, and generate accurate financial statements in multiple currencies. It also provides multi-language capabilities, allowing users to work in their preferred language. QuickBooks, while offering some limited multi-currency support, can't match the flexibility and functionality of Business Central in this area.
Advanced Reporting and Analytics
Business Central provides advanced reporting capabilities, allowing you to generate customisable financial reports, key performance indicators (KPIs), and dashboards. It also offers built-in business intelligence tools, such as Power BI integration, which enable you to gain deeper insights into your financial data. QuickBooks, while offering basic reporting features, does not provide the same level of advanced analytics and data visualisation options without additional integrations, which are not as intuitive as Microsoft's solutions.
User Interface: Robust And User-Friendly
Microsoft Dynamics 365 Business Central offers a robust user interface, combining powerful features with an intuitive design. Its modern interface allows users to navigate effortlessly and access critical information with ease. QuickBooks, although user-friendly, may lack the depth of functionality and advanced capabilities that Business Central provides.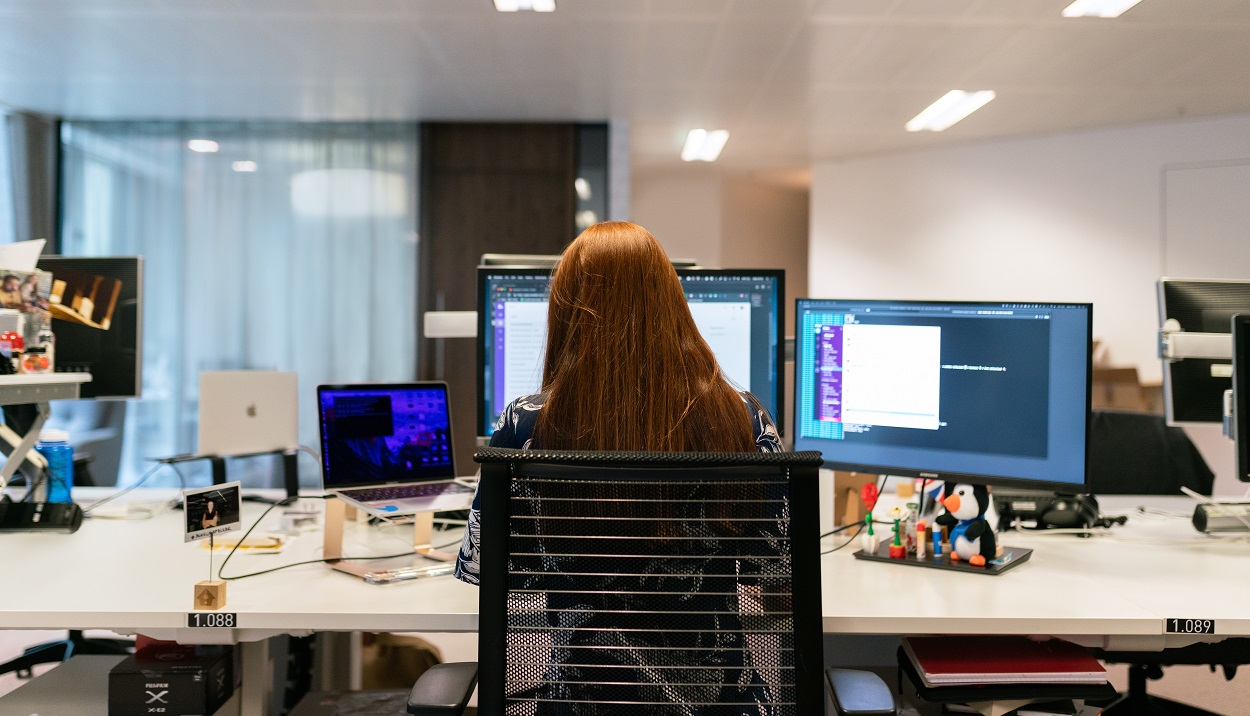 CRM Functionality: Complete Business Management Solution
One of the standout advantages of Microsoft Dynamics 365 Business Central is its built-in CRM functionality. With Business Central, you can seamlessly manage customer relationships, sales pipelines, and marketing campaigns within a single platform. QuickBooks, while offering basic customer management features, cannot match the comprehensive CRM capabilities of Business Central.
Business Central vs QuickBooks Customisation
Every business works differently and your finance platform should reflect that. That's why customisation capability is key. Business Central offers extensive customisation options, allowing you to tailor your finance system to fit your specific business finance processes. You can add custom fields, workflows, and business rules to adapt the system to your unique processes. QuickBooks, while providing some level of customisation, has more limitations in terms of modifying workflows and adapting to complex business requirements.
Customer Support: A Safety Net For Success
Microsoft is renowned for its extensive support offerings, and Business Central benefits from the same level of commitment. Whether it's comprehensive documentation, online resources, or access to knowledgeable support teams (such as Akita), Business Central users can rely on prompt and reliable assistance. QuickBooks, although providing support options, doesn't have the same quality or scale of support offerings that's provided by Microsoft. So if you think you'll need help with your solution, Business Central is the better option.
Business Central vs QuickBooks: Why Business Central May Be The Better Choice For You
When reviewing Business Central vs QuickBooks, its clear that the right platform will depend on your aims.
While QuickBooks has been a popular choice for small businesses, Microsoft Dynamics 365 Business Central emerges as the superior solution for modern organisations with larger-scale operations. With its competitive pricing, scalability, seamless integration capabilities, robust user interface, comprehensive CRM functionality, and reliable customer support, Business Central provides a complete and future-proof financial management solution.
So if considering the long-term growth and success of your business, investing in Microsoft Dynamics 365 Business Central ensures you have a powerful tool that adapts to your evolving needs, drives efficiency, and enables you to make data-driven decisions with confidence.
Akita Intelligent Solutions is an experienced developer of Microsoft Dynamics 365 Business Central. Find out more about Microsofts ERP solution: