Field service mobile app designed to improve the efficiency of mobile operations.
Deployed as a standalone solution, or combined with operations management tools such as Microsoft Dynamics 365 Field Service, Fieldontrack delivers advanced and granular information to achieve tasks more effectively.
Akita is a partner able to assist organisations with any Fieldontrack or wider field operations software deployment.
For more information about Fieldontrack, please get in touch:
Contact Us
Fieldontrack: Streamlining Job Management
Fieldontrack's capabilities span the whole of the field service workflow.
For administrative staff, the software supports them in the efficient assignment of tasks. Based on real-time location data and information about work certificates, tasks can be digitally assigned to the nearest skilled technician.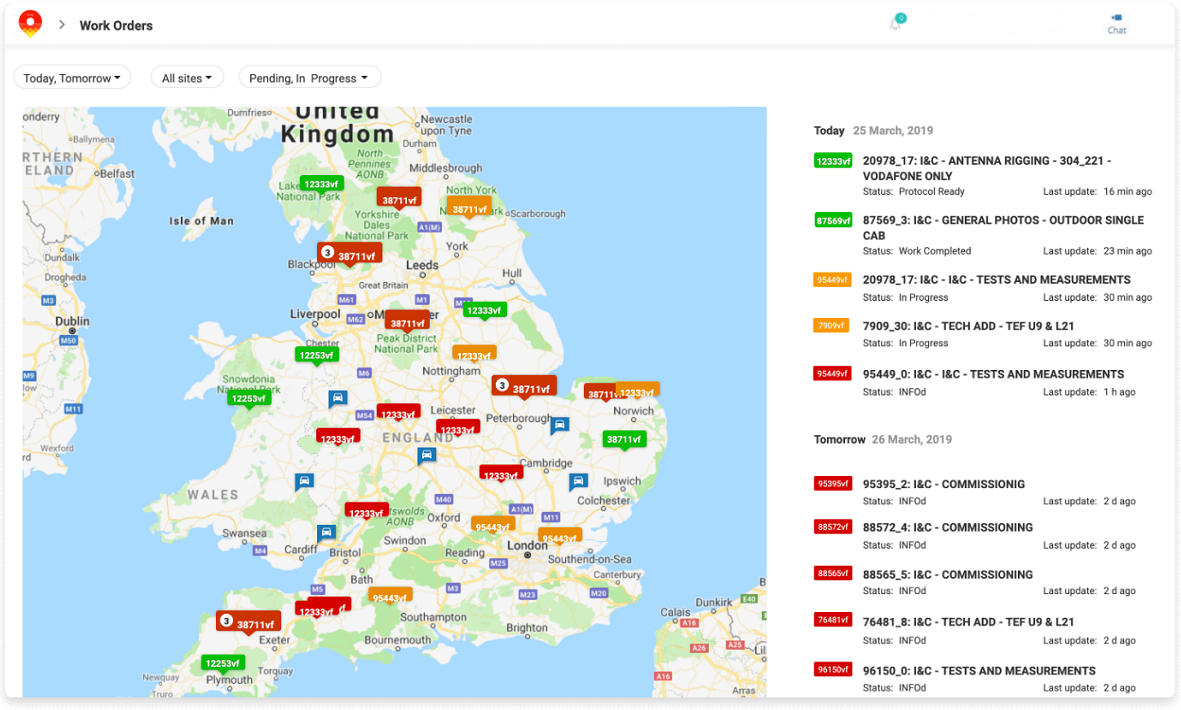 Once the nearest technician has been chosen, administrative staff can deploy comprehensive task information to the agent's mobile app. This includes information about jobs, along with practical information such as the best route to site, available parking as well as other useful details.
It can also ensure that all H&S requirements are met, requiring photo confirmation that any required safety equipment has been worn by the technician.
Administrators then receive updates once tasks are started and when they're completed.
Guide: Automating Field Service
Download our free guide on the power of technology to automate service operations and support field agents.
Download

Supporting Technicians
As a field service mobile app, Fieldontrack also supports technicians with the information needed for successful task completion.
With each technician carrying the mobile app, they're able to receive:
Site passport with all relevant information about the location
Schematics & technical plans for task completion
In-depth details of the job requirement
Site photos for a detailed visual record of the requirement
Job history detailing previous tasks at the location
It also provides remote video assistance functionality, allowing technicians to easily communicate with administrative staff around their tasks.
Request A Demo

Smart handover
As part of job completions, Fieldontrack ensures that all necessary task information is captured for records.
The app prompts technicians to provide detailed information around job completion, supported by relevant photos of completed tasks. Any incomplete areas generate warnings to the technicians that more information is required.
Once done, all information pertaining to the task is saved into handover protocols that are then linked to the site passport. The client will also receive an automatic record of work completed.
With all of the required information always available in the site passport, future tasks are then easier to complete. In turn, field service becomes faster and simpler to deliver.
To explore further capabilities of Fieldontrack with one of our consultants please get in touch: