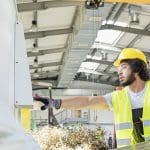 Microsoft Business Central Manufacturing
Discover more about a Microsoft manufacturing ERP solution
Transform Your Manufacturing Operations With A Microsoft ERP Solution
Use Microsoft Dynamics 365 Business Central's manufacturing functionality to achieve operational excellence with your production.
Akita is a Business Central manufacturing partner, tailoring Microsoft's ERP application to meet the unique requirements of manufacturing operations.
Whether a small-scale manufacturer looking to optimise your shop floor, or a large enterprise aiming to streamline your global operations, we can implement and support an advanced manufacturing ERP solutions (MRPs) that drives improved operational efficiency and drives business growth.
Schedule a consultation to explore the potential of Dynamics 365 for manufacturing:
Enhance Manufacturing With Dynamics 365
Contact us to see how Business Central for manufacturing could improve your procedures:
Business Central Manufacturing Services With Akita
Akita is an expert partner in Microsoft Dynamics 365, with specialist experience in delivering Business Central ERP solutions for manufacturing.
With our focus on delivering customised solutions, we can configure Business Central's Manufacturing module to perfectly align with your unique business needs, enabling you to unlock its full potential.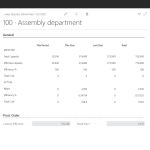 Our consultants understand the complexities involved in managing production, inventory, and supply chain activities, and we are dedicated to providing you with a solution that enhances your efficiency, reduces costs, and accelerates growth.
And they have the capabilities to expand Business Central to meet new business and production requirements, such as just-in-time manufacturing.
Whether involved in discrete manufacturing, process manufacturing, or a combination of both, our team of skilled consultants and developers can guide you through every step of the manufacturing ERP implementation process.
Manufacturing Functionality In Business Central
Business Central offers an advanced range of MRP features and tools:
Production Planning: Create and manage production orders within Business Central with tools for planning and scheduling. Define routings, calculate material requirements, and optimize production schedules.
Bill of Materials (BOM) Management: Define and maintain detailed BOMs with multiple levels and versioning to keep track of changes/updates.
Quality Control: Define quality criteria, perform inspections, and record quality results. Ensure that products meet specified standards and track quality issues and non-conformances.
Resource Planning: Manage manufacturing resources such as machinery, equipment, and labour. Define and allocate resources to production orders, track resource usage, and optimise resource utilisation.
Demand Forecasting: Business Central offers forecasting tools that use historical data, sales trends, and other factors to predict future demand.
Capacity Planning: In-built tools to define and manage capacities for work centres and machines. It allows you to schedule operations based on available capacity and identify bottlenecks or underutilized resources.
Shop Floor Control: Manage shop floor operations by enabling operators to record time, material consumption, and quantities produced. Can be integrated with wider shop floor terminals, barcode scanning, and IoT devices.
Costing and Financial Management: Integrates with Business Central's financial management capabilities and wider finance systems, enabling better cost accounting and budgeting. Track manufacturing costs, calculate product costs, and analyse profitability.
Inventory Management: The solution provides comprehensive inventory management capabilities, including tracking and control of raw materials, work-in-progress (WIP), and finished goods. It supports inventory valuation methods, and reordering point calculations, and provides real-time visibility into inventory levels.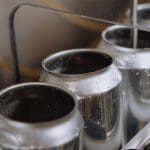 Manufacturing ERP System Report
162% ROI From Adopting Business Central
Read Forrester's Total Economic report on the benefits of adopting Business Central for manufacturing and wider operations: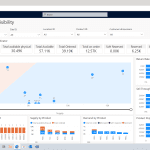 Wider Features Of Business Central For Manufacturing
Further functionality that can benefit organisations includes:
Version management

Sales

Supply planning

Integrated Accounting Production orders

System Automation

Production Planning

Order Management

Supply Chain Management
Microsoft Dynamics 365 For Manufacturing: Book A Demo
Review the features of Dynamics 365 Business Central for manufacturing for yourself. Arrange a demo our consultants today: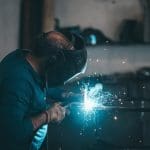 Benefits Of Adopting Business Central for Manufacturing
Business Central's MRP features can help your organisation achieve the following operational benefits:
Integrated MRP and MPS – Operate a single, powerful system for all your manufacturing, resources, finances, sales and much more – with seamless dataflow between all of them.
Improved Efficiency – From materials to shopfloor operations – have the information needed to drive new cost and time efficiencies.
Cost Control & Resources – Make overspending and production bottlenecks a thing of the past.
Improve Business Intelligence – Receive the insights needed to make production decisions, helping you decide when to ramp up or scale back production on specific lines.
Scale with ease – Proven to support organizations of all sizes, from SMBs to enterprises, so you can grow with confidence knowing that it won't hold you back.
Business Central & Business Applications
Case Studies
Discover wider Microsoft business applications solutions we've delivered for our manufacturing customers: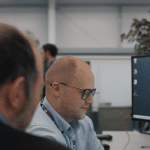 Expert Business Central Manufacturing Partner
As a leading developer of Micrsosoft ERP solutions, trust Akita as your partner for Dynamics 365 manufacturing solutions.
From locations across the UK, our Business Central developers undertake both net new deployments of Business Central and expansion projects, along with any ongoing support you may require.
With highly experienced consultants skilled in both ERP deployment and wider business applications, we have both the expertise and vision to drive all areas of your organisation's digital transformation.
And with Akita's wider managed IT solutions, we can deliver an all-encompassing technology service to support your organisation's growth at every stage.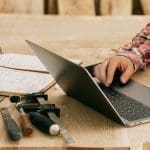 Business Central Manufacturing Solutions
Get in Touch
Find out more about Business Central as an MRP by contacting one of our specialists: