Microsoft's introduction of SharePoint Premium marks a revolutionary step, promising to be more than a simple upgrade; but a complete transformation of traditional content management approaches.
By harnessing the power of Artificial Intelligence (AI), SharePoint Premium is set to redefine how businesses interact with content.
AI Innovation
SharePoint Premium has been designed to leverage AI to enhance content experiences and optimise business processes.
What sets SharePoint Premium apart is its ability to process and govern content with advanced AI capabilities, amplifying user experiences and transforming information into usable resources.
It will also integrate seamlessly with Microsoft 365 applications such as OneDrive, Teams, and Microsoft 365 Copilot.
Content Experiences Redefined
The essence of SharePoint Premium lies in its innovative content experiences. It's designed to boost employee productivity and streamline business processes, offering AI-driven solutions for a wide range of content types, from contracts to invoices. By keeping content fresh and discoverable, it ensures that vital business documents are always within easy reach, and optimised with the latest AI, security, and workflow advancements.
Advanced Content Processing
Organising and maximising content value is at the forefront of SharePoint Premium's capabilities. Its AI-driven automation tools enable businesses to classify, tag, and secure documents efficiently, preparing them for seamless integration with Copilot and other Microsoft 365 services. This automation not only saves time but also enhances the overall structure and accessibility of critical documents.
Pioneering Content Governance
Governance is a critical component of content management, and SharePoint Premium addresses this with robust tools and insights. It extends traditional IT controls to content creators, empowering them to manage content at scale. Features like Data Access Governance (DAG) reports and site access reviews ensure that content is not only secure but also compliant with organisational policies.
SharePoint Premium's Evolution
SharePoint Premium's journey began with Microsoft Syntex, a service focused on Intelligent Document Processing, and over time, its capabilities have expanded and evolved. This evolution reflects Microsoft's commitment to continuous innovation, providing businesses with cutting-edge solutions to manage their content effectively.
Key Features And Advancements
Content Processing: SharePoint Premium excels in content processing with services like eSignature, document processing, and AI-driven clause analysis.
Security Enhancements: Automatic labelling for files, sensitivity labelling, and secure collaboration on encrypted documents.
AI-Powered Governance: Tools for managing the content lifecycle, oversharing prevention, and AI-driven policy recommendations.7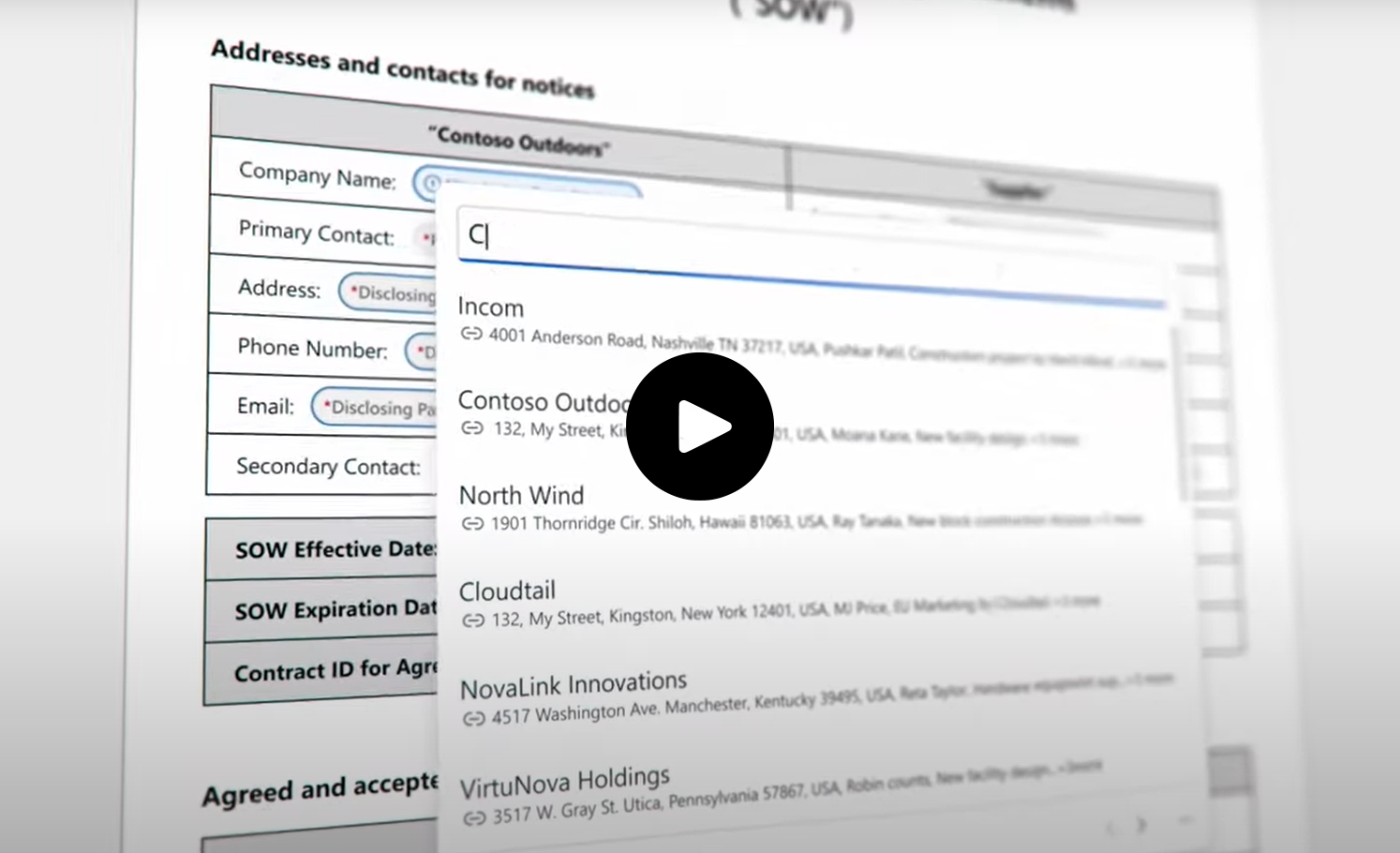 Getting Started With SharePoint Premium
Adopting SharePoint Premium is a straightforward process. The platform is structured to cater to a variety of business needs, offering a range of services under different licensing models.
SharePoint Premium's content processing services are available now under the Syntex brand. These services include:
Document Processing And Assembly: Automate the organisation and structuring of your documents.
Optical Character Recognition (OCR): Convert different types of documents into editable and searchable data.
eSignature: Digitally sign and manage documents within the SharePoint environment.
Other Advanced Services: Benefit from additional features such as PII detection, autofill columns, content assembly, translation, and image processing.
These services are offered on a pay-as-you-go basis to most Microsoft 365 plans, providing flexibility and scalability for businesses of all sizes.
You can also enhance your content governance today by utilising SharePoint Advanced Management (SAM). SAM offers robust tools for managing the lifecycle of your content, controlling access, and ensuring compliance with organizational policies.
Upcoming Transition And Licensing Models
In 2024, services available under the Syntex brand will transition to SharePoint Premium. This will introduce two distinct licensing models:
Pay-As-You-Go Services: Continuing the existing model, SharePoint Premium will offer services such as document processing, eSignature, PII detection, and more on a flexible pay-as-you-go basis.
Seat Licensed Services: New capabilities, including the Business Documents app, Documents Hub, and an enhanced file viewer, will be available as seat-licensed services. These can be added to Microsoft 365 plans, providing a more structured and predictable pricing model. The pricing for these services will be announced at the time of general availability in 2024.
Integrate AI Into Modern Business
In summary, SharePoint Premium is poised to redefine the standards of content management, paving the way for a more connected, intelligent, and productive workplace.
As a leading provider of Microsoft SharePoint services, Akita will support organisations to adopt SharePoint Premium solutions. For more information please get in touch: