For organisations looking to embrace digital transformation and enhance business intelligence, a visual analytics tool is a must.
Microsoft's solution – Power BI – offers a dashboard of powerful reports based on your data, with the option to intuitively drill down for analytics.
Why use Power BI?
Below are reasons how you can use this solution to improve business intelligence and overall strategy:
1. Gain valuable insights
Power BI's out-of-the-box workbooks offer you instantly understandable visuals on metrics that are key to your business. Taking customer service as an example, you can analyse cases, ticket priority, resolution rates and service performance, to name just a few possible metrics.
2. Visualise your opportunities on one dashboard
Power BI enables users to recognise opportunities on a single dashboard. View your projected sales or pipelines across different metrics to gain actionable insights, or see where accounts need closer attention.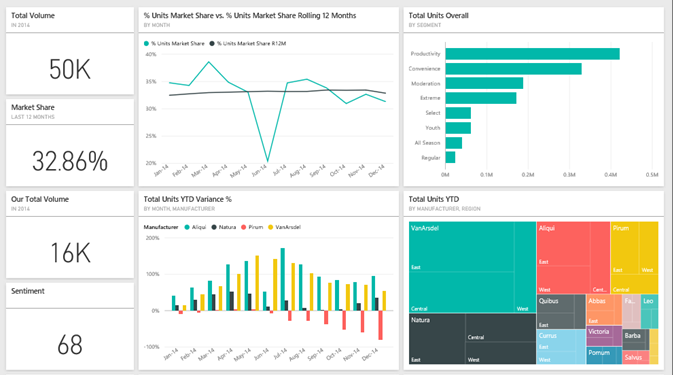 3. Connect to hundreds of data sources
Power BI can help you get the best of a wide range of data sources. While most commonly linked to CRM and ERP systems such as Microsoft Dynamics, current sources include Excel, Google Analytics, web pages, Salesforce, MailChimp, MySQL, Oracle and SharePoint lists. So whatever way your data is stored, you can get more from it.
4. Get actionable business intelligence
Power BI's visuals can help to identify trends that may otherwise not be discovered, steering businesses in the direction of success. And with the ability to easily drill down into data with just a few clicks, Power BI can help managers ensure that the decisions they plan to make are based on substantial, long-term evidence rather than circumstantial observations.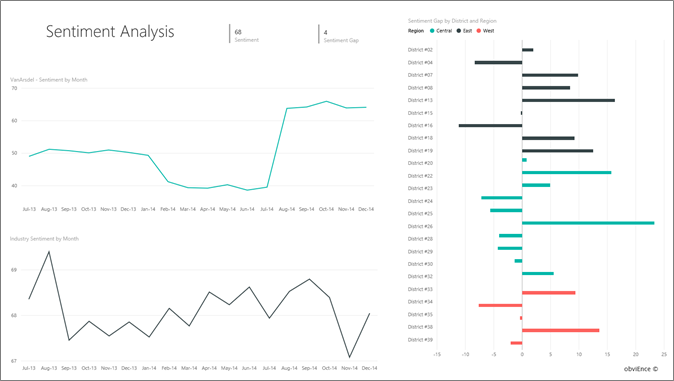 5. Easy integration with Office 365 & Azure
If your business uses Office 365 tools, you can Power BI to create powerful visuals easily across the board. This means that your team doesn't need to purchase third-party analytics tools. You can connect to dozens of data sources, drive ad hoc analysis, and simplify your data preparation. It can help you produce beautiful reports that you can publish for your organisation to consume across mobile devices and on the web.
If your organisation is considering migrating workloads to Microsoft Azure, it can also help leverage the transition further and gain business intelligence functionality.
The bottom line
As a business intelligence tool, Power BI can bring all your organisation's critical data together in one central system. This way, you can quickly organise, analyse and report.
To give this powerful tool a chance to transform your business operations, get in touch.