Understand more about Viva - Microsoft's employee experience and engagement platform
Responding to changing working patterns and a drive towards better employee wellbeing, Microsoft has launched its Viva platform as a digital resource for employees.
What is Microsoft Viva used for?
Announced by Microsoft as their first digital era 'employee experience platform', Microsoft Viva is a suite of HR-related productivity and collaboration tools designed for integration with Microsoft 365 and Microsoft Teams.
Viva has an extendable platform to facilitate the integration of a company's current employee experience applications with the new platform via an emerging Viva partner ecosystem. Launched with an initial module set that aims to enhance the employee communications workflow, the wellbeing, learning, and discoverability features are an equally important part of this expansive commercial product range from Microsoft.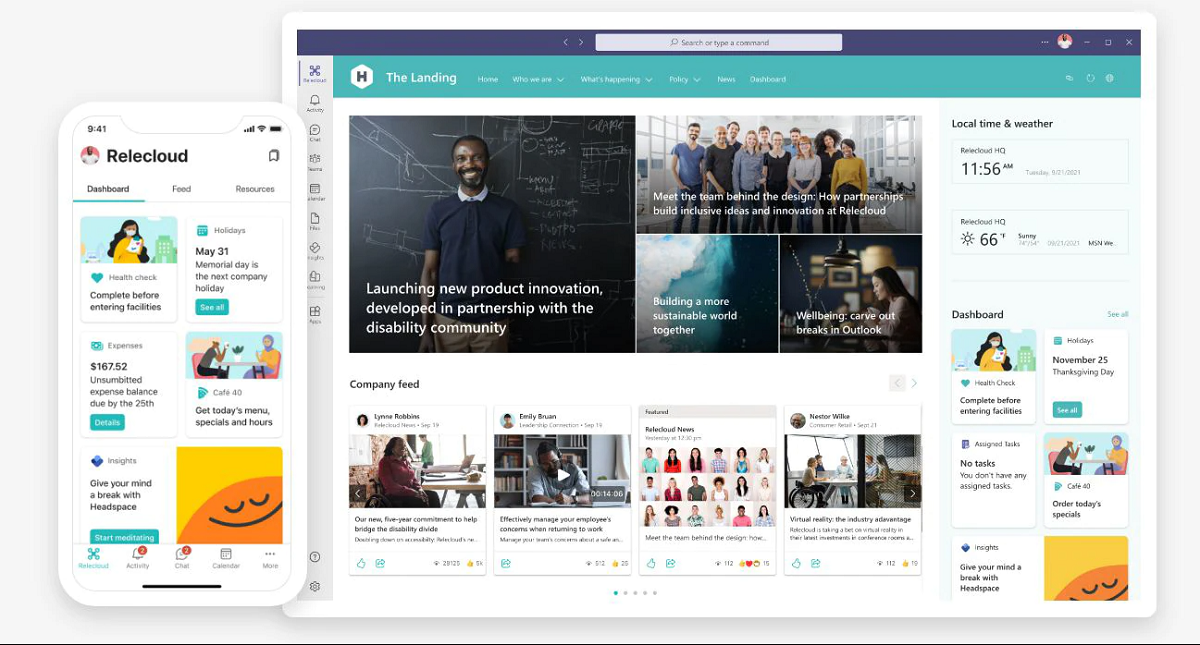 What's in Microsoft Viva?
The key elements of the Viva platform are as follows:
Viva Connections: Initially trialled with a public preview of the desktop app in early 2021, this internal communications app is available with corporate branding options to provide a seamless 'digital workplace' experience for employees. Connections host essential company employee resources including working policies and benefits programme information, whilst also offering the opportunity for employee participation in digital communities.
Viva Insights: This app is accompanied by the Viva Insights dashboard that provides employees, team leaders and managers insights into the wellbeing and productivity of individuals and teams. Insights aggregates data from Microsoft apps and connected third-party apps, including Slack, Workday, Zoom, and others. The employee can access a personal insights page, only visible to them, which allows scheduling of breaks, specific tasks, time for learning and colleague communications. To protect employee privacy, the app will aggregate and deidentify insights by default.
Viva Learning: With built-in features to increase the discoverability of learning, training and CPD opportunities, this app aggregates all company learning resources into a central resource. In addition to in-house training courses, Learning offers programmes from Microsoft Learn and external providers including, LinkedIn Learning, edX, Skillsoft, Coursera, and others. The Learning app also offers integrations with certain third-party learning management systems.
Viva Topics: Available as an add-on to commercial plans in Microsoft 365, this module is focused on AI-based knowledge discovery and facilitating connections to company information and subject-matter experts. Topics sources multimedia information from internal and external third-party knowledge sources, including Microsoft 365, ServiceNow, and Salesforce to present helpful and relevant information.
For a further conversation about Microsoft Viva and digital HR solutions please get in touch: