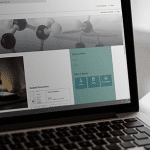 Microsoft SharePoint Packaged Solutions From £600
Fast deployment of SharePoint Online solutions with our 'QuickStart' approach
Storage & Collaboration In The Cloud With Our SharePoint Starter Sites
Centralise your business working and benefit from cloud document storage, with a professional SharePoint starter site that can grow with your business.
Microsoft SharePoint Online is the premier solution for file storage and sharing. And it can also be configured as a document management platform, intranet, and internal communication solution.
Begin your journey with one of our SharePoint packages that's ready to go out of the box:
Get Started With SharePoint Online
To discuss our QuickStart SharePoint packages please get in touch: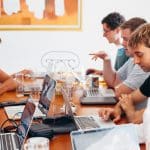 QuickStart SharePoint
Untap The Potential Of Your Microsoft 365 Licensing
SharePoint Online is available through common Microsoft 365 licences businesses may already have. Utilised by organisations ranging from start-ups to enterprise level, SharePoint can support a wide range of requirements including:
Document storage
Internal communications
HR & Employee policy
Project management
Remote collaboration
And with our QuickStart SharePoint packaged solutions, your business can start enjoying advanced solutions faster:
SharePoint Online
Tackling The Pain Points Of Modern Working
As small organisations grow, you can quickly outpace working practices. Common tell-tale problems include:
• Disparate cloud storage solutions, resulting in siloed information
• Issues with document version control
• Duplication of effort as users don't know a resource exists
• No standardisation of documentation resulting in branding inconsistency
• All users have access to sensitive files and information
• Hybrid/remote workers left out through lack of internal communication channels
A SharePoint Online setup can address all of these points, allowing organisations to collaborate, store data centrally and manage internal communication with ease.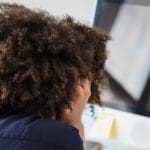 QuickStart SharePoint
How Can A SharePoint Implementation Improve Operations?
See how SharePoint Online can overcome common operational challenges experienced by many SMEs: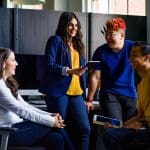 Centralised Storage
Move away from disconnected cloud storage solutions. SharePoint Online offers centralised, secure storage in the cloud. Work on project-related files and ensure they're stored in a consistent and organised way.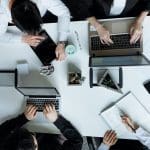 Collaboration
SharePoint lets you work towards a common goal. Get flexible file collaboration without issues of versioning and overwriting. And with the aid of Teams group, you can even hold online discussions around key topics or important issues.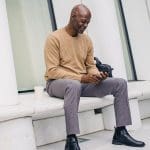 Internal Communication
Keep staff up-to-date wherever they're working. SharePoint makes it easy to share and update news, updates and announcements with colleagues.
QuickStart SharePoint Packages
SharePoint Starter Site - From £600
Get started with SharePoint Online with a basic intranet hub and five departmental sites. Our starter site package includes:
• One branded SharePoint hub site and page
• Up to five departmental/subject sites
• Standard libraries and navigation
View More
Enhanced SharePoint Site – From £1650
A SharePoint Online solution more tailored to document management. Includes everything from the starter site plus:
• Expanded libraries
• Metadata configuration
• Advanced permission and access management configuration
• Customised pages and navigation
View More
Bespoke Site – On Request
A fully-scoped, bespoke solution as per your organisation's requirements.
Get in touch with our SharePoint experts to discuss:
Contact Us
SharePoint Implementation Add-Ons
Business Applications
Included with our Sharepoint packaged solutions, our tailored business application add-ons further enhance the functionality of your SharePoint Online solution:
QuickStart SharePoint
SharePoint Managed Support Service
Get support for your new SharePoint implementation. Our banked time can be used for training, further small development works, administrative tasks and general support:
| PACKAGE - TYPICAL USER COUNT | BRONZE | SILVER | GOLD | CUSTOM |
| --- | --- | --- | --- | --- |
| Break Fix Support - SLA Backed | 1 hour / month | 2 hours / month | 4 hours / month | XX hours / month |
| Discounted Day Rate | N/A | 5% | 10% | TBC |
| Process & System Review | Annual | Bi-Annual | Quarterly | TBC |
| Pricing | £130 / month | £260 / month | £520 / month | £POA |
PACKAGE - TYPICAL USER COUNT

Break Fix Support - SLA Backed

PACKAGE - TYPICAL USER COUNT

Discounted Day Rate

PACKAGE - TYPICAL USER COUNT

Process & System Review

PACKAGE - TYPICAL USER COUNT

Pricing
Wider Benefits Of SharePoint Online
Alongside broad functionality SharePoint Online offers the following benefits: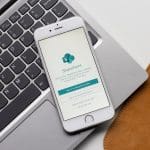 Fully responsive
SharePoint Online looks great on phone, tablet and laptop. So no matter what device you're using, your users will always be able to get access to files and information on the go.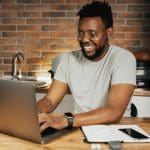 Intuitive to use
SharePoint Online is simple to navigate, making it easy for users to find what they need. Content authors can also update and manage sites with minimal training.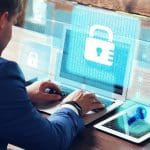 Always up-to-date & Secure
With Microsoft 365 you'll always have the most up-to-date version of SharePoint Online. And your tenant will be secured by Microsoft's market-leading security solutions, protecting your data.
Our QuickStart SharePoint packages are also only the start of possibilities with SharePoint Online. Once deployed, your solution can continue to scale and develop as you require.
QuickStart SharePoint FAQs
How do QuickStart SharePoint packages differ from custom SharePoint implementation?
QuickStart SharePoint packages from Akita are pre-configured SharePoint starter sites designed to help organisations get up and running with SharePoint quickly. A custom SharePoint implementation is built from scratch to meet the specific needs of an organisation and typically take much longer to develop.
What are the benefits of implementing a QuickStart SharePoint package solution?
The benefits of using QuickStart SharePoint packaged solutions include reduced implementation time, improved productivity and collaboration, and lower total costs compared to custom SharePoint implementations.
How long does it take to implement a QuickStart SharePoint starter site?
Implementation times for a SharePoint starter site package from Akita vary depending on the complexity of requirements. However, implementations often take as little as five days.
Is training included with QuickStart SharePoint packages?
Yes. Basic training is included with our QuickStart SharePoint solutions and is built into the implementation time. Further training can be provided as part of an ongoing managed support plan, view more:
SharePoint Training
How is QuickStart SharePoint supported?
We offer ongoing support for organisations post-implementation. Support packages vary depending on requirements and will be tailored to specific business needs, find out more:
SharePoint Support
How is data security managed in a QuickStart SharePoint package solution?
Data security is managed with QuickStart SharePoint packages through the use of SharePoint security features such as permissions, authentication, and encryption. Organisations can also implement additional security measures as needed.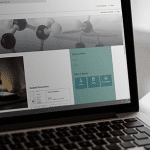 Microsoft SharePoint Packaged Solutions
Get In Touch
To discuss a QuickStart SharePoint starter site, please get in touch: