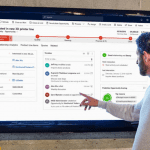 Microsoft Dynamics 365 Implementations
Fast & efficient Microsoft ERP or CRM implementations from as little as £3,500
Get Started With Dynamics 365
Get a fast and professional start to Microsoft Dynamics 365 implementation with Akita, a leading UK Microsoft partner.
Our QuickStart Microsoft Dynamics implementation packages are designed to get your organisation set up and using a professional Microsoft CRM or ERP system with minimal business disruption. No long-winded development – just the solution your organisation needs to succeed.
With support and training from our consultants, your organisation will end the week fully prepared to engage with your new Dynamics 365 solution.
To discuss a Microsoft Dynamics 365 implementation, please get in touch:
Expert Dynamics 365 Implementation Service
Get in touch with member of our team to discuss your requirements:
Microsoft Dynamics Implementation Packages
...It's a win win all round
Dynamics 365 From £410 A Month
Spread the cost of your Dynamics 365 deployment over 12 months, plus receive 10 hours of banked time for support, consultancy and development each month. T's & C's apply. Contact us for more: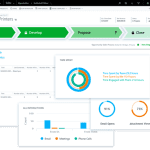 Why Choose A Packaged Dynamics 365 Implementation?
Over 65% of organisations adopt a CRM or ERP system within their first five years of operations because of the business benefits to operations.
A packaged Dynamics 365 implementation approach offers a streamlined approach to CRM and ERP adoption. Its far quicker to utilise pre-configured with proven practices. This reduces time and costs compared to building from scratch.
Built by Microsoft experts, our implementations also mitigate the risks inherent with CRM and ERP projects, offering a smoother project experience.
Moreover, all of our Microsoft Dynamics implementation packages are configured to established best practices, ensuring alignment with industry standards and operational efficiency.
Typical Dynamics 365 QuickStart Schedule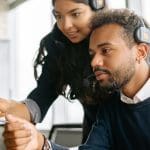 Dynamics 365 Implementation
Need Custom Dynamics 365 Development?
Alongside packaged implementations, we also undertake custom CRM development projects to cover wider systems integrations and challenges. For more information please get in touch: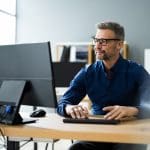 Time & Cost-Effective For Your Organisation
We recognise that while many businesses want a CRM or ERP system, they don't have the time to spare to get involved in a complex business transformation project.
Our five-day Dynamics 365 implementation packages are designed to get you up and running as quickly as possible, so you can start enjoying the benefits of the platform.
Once deployed, we're can work with you on further digital transformation plans, or leave you to explore your business application at your own pace. The choice is entirely yours.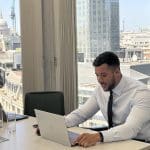 About Akita Intelligent Solutions
Akita Intelligent Solutions is a leading Microsoft Dynamics 365 implementation partner, working with leading UK and international organisations.
Our Dynamics 365 solutions help to transform the operation and productivity of organisations of all sizes. And our consultants have the expertise to guide organisations through best practices in their deployments
We're placed to work with organisations how they require: whether that's for just a fast deployment or to include additional post-implementation strategy and support.
As a Microsoft Gold partner, our expertise also spans the wider business application marketplace. So as well as Dynamics 365, we have the experience to deliver you wider Microsoft solutions and support.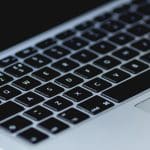 Speak To An Expert
Get In Touch
Speak to one of our Dynamics 365 consultants about your implementation project: