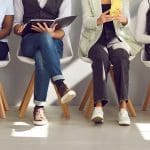 SharePoint Applicant Tracking System (ATS)
Discover SharePoint's Capabilities As Applicant Tracking Software
Simplify Applicant Tracking & Candidate Onboarding With SharePoint
Streamline your recruitment process and drive better candidate engagement with a Microsoft SharePoint applicant tracking system.
Developed by Akita and tailored to your specific recruitment process, our application tracking systems help organisations simplify recruitment, reduce manual HR tracking and admin, and help turn more of the right candidates into employees.
 For more about out SharePoint applicant tracking solutions, please get in touch:
Discuss Your Requirements
To find out more about our SharePoint Applicant Tracking solutions, contact one of our experts:
Why Use Applicant Tracking Software?
An Applicant Tracking System is a software application used by organisations to streamline and automate their recruitment and hiring processes. The primary purpose of an ATS is to manage job applicants throughout the hiring journey, from the initial application submission to the final selection of a candidate.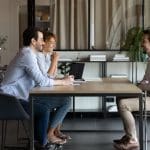 Applicant tracking systems are valuable for organisations with high-volume hiring, as they can help manage large pools of applicants efficiently. They save time, reduce administrative tasks, and enhance collaboration among hiring teams. Equally, they can benefit organisations with a limited HR function to ensure efficiency of process
Beyond this, tailored applicant tracking software can also support the journey of successful candidates. It can allow for secure sharing of contract, legal documentation and relevant orientation training to ensure candidates are fully ready to start.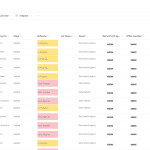 About Applicant Tracking Systems In SharePoint
SharePoint is Microsoft's storage and collaboration platform. While it may be better known as an intranet or document management solution, SharePoint functionality lends itself perfectly to delivering applicant tracking system functionality – typically at a lower price point.
Moreover, when compared to wider applicant tracking software SharePoint offers greater flexibility. There are more options to customise processes to specific recruitment requirements, allowing for a fully tailored solution at a lower cost point than most other applicant tracking software platforms.
Features Of A SharePoint Applicant Tracking System
Akita develops tailored applicant tracking systems in Microsoft SharePoint, often utilising Power Platform for additional features.
Discover some of the features we've deployed to date:   
Role and application portals (utilising Power Pages)
Custom URL links for recruitment sources and roles
Auto-population of application details in SharePoint, with CV storage
Flagging duplicate or former applicants
Candidate approval process tailored to your organisation
Automated acceptance and rejection emails (via Power Automate)
Option to automatically deploy pre-qualification tests
Portal-based calendar allowing candidates to book their own interviews
Benefits Of SharePoint Applicant Track Software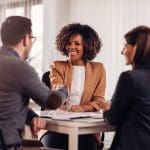 SharePoint As Candidate Onboarding Software
Upon successful selection of candidates, SharePoint can also play a valuable role in candidate onboarding.
This functionality isn't just beneficial for organisational management but also candidates: many successful candidates never begin roles because they change their minds or receive counter offers. So, making your new hires feel involved as quickly as possible can secure your recruitment investment.
Utilising SharePoint's extranet and document management functionality, organisations can share essential onboarding documents like contracts and policies. SharePoint and Power Automate can also be used to send candidates update email, news and content that can help candidates get into the culture of an organisation quicker.
Moreover, SharePoint can also support internal onboarding tasks. Tracked with customisable workflows, critical onboarding steps from IT setup to HR orientation can be efficiently managed. Relevant teams can then tick off their tasks to ensure everyone is ready for your new candidate's arrival – making them feel fully welcome.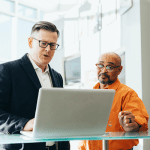 Discover Wider HR Solutions With SharePoint Online
SharePoint can support a wide range of HR requirements beyond recruitment. Discover more: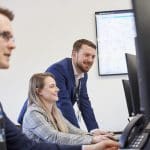 SharePoint Recruitment Solutions With Akita
We're leading Microsoft SharePoint developers, supporting a wide range of business functions with custom solutions
With 25 years of experience in digital success solutions, we have the tools and expertise to manage and support every aspect of your SharePoint journey, from initial consultancy all the way through to final implementation or migration and ongoing support.
Our SharePoint experts work with leading brands and institutions, deploying solutions to improve their processes and make better use of their time. Our SharePoint solutions support teams by improving communication and the flow of information across the organisation.
As a Microsoft Gold Partner, we also have an advanced knowledge of wider products, meaning we can be your partner for all Microsoft implementations.
To discuss SharePoint or other Microsoft products, please get it touch: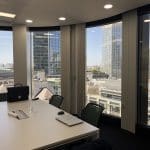 Speak To A SharePoint Consultant
Contact Us
Discuss your requirements and find out how using SharePoint applicant tracking software could streamline your recruitment process: