In some corners of business, Microsoft SharePoint Online and Box are spoken about in the same breath. But this isn't completely accurate.
While they may both have features that make them suitable for file and document management systems, there are also several differences between them. In this post, we compare SharePoint Online vs Box compare so you can decide which is best for your needs.
Positioning
In their essence, SharePoint Online and Box are both cloud-based hosting solutions. Both offer secure and easy-to-use solutions for storing, sharing and collaborating on files from any device.
But while Box is focused purely on secure cloud content management, SharePoint is positioned for far broader teamwork and collaboration capabilities. We'll unpack more about what this means under 'Features'.
Features of SharePoint Online vs Box
Box is a general file sharing and collaboration tool that allows you to upload files to your private storage space, or share them with other people outside of an organisation. The application is structured tightly to these principles, which can be a benefit but may have limitations if you don't subscribe to the application's processes.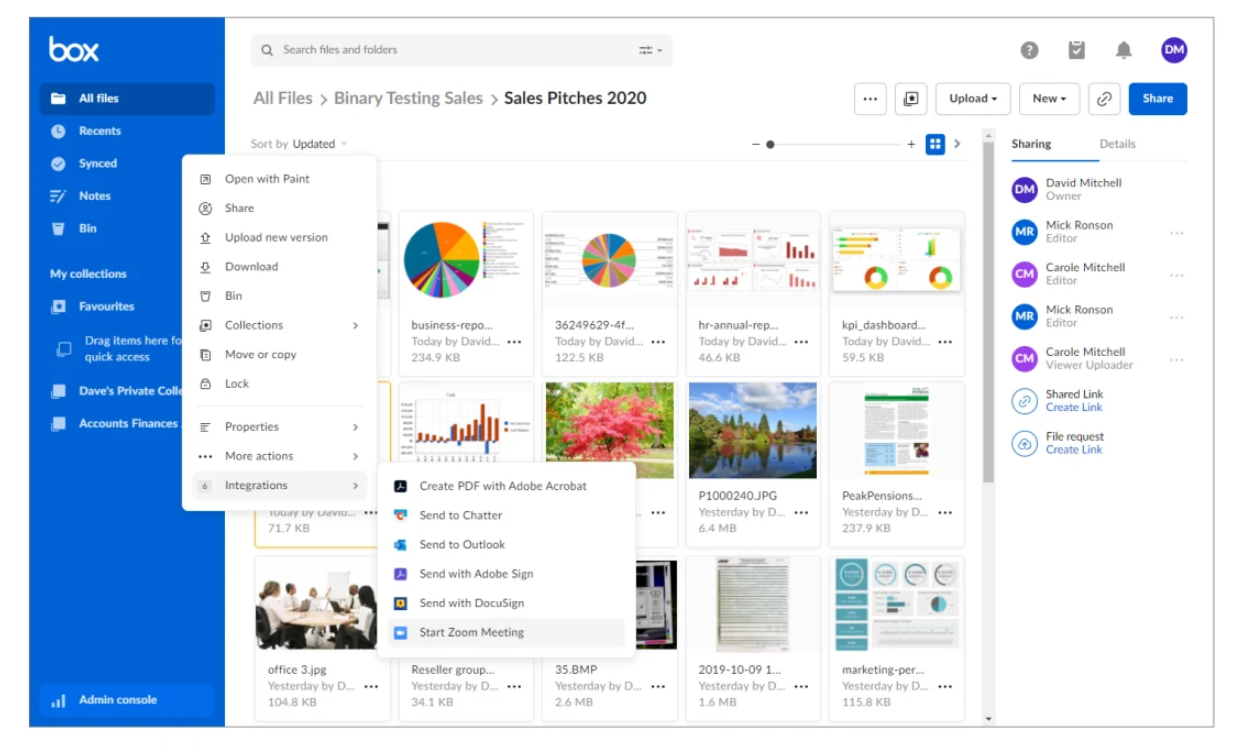 In contrast, SharePoint Online is a multi-faceted, customisable cloud platform: while it has document management system functionality at its core, it is also a market-leading intranet solution, project management tool, HR utility and much more. And it can be used for all of these functions simultaneously, with one not posing a detriment to the other.
So while Box may be more versatile, in terms of sharing files, SharePoint Online offers many more features for business use, plus integration with Office 365 applications such as Outlook and Excel.
Ease of use
Both platforms are easy to use. In Box, you can share and edit any file at any time, with anyone on the same team—no matter where they are located or what device they're using (phone, tablet or PC).
This is much the same with Microsoft SharePoint Online (though large files require uploading to SharePoint before sharing them across the team). Moreover, as users typically collaborate on Microsoft files (Word, Excel, PowerPoint etc.) SharePoint Online also offers a web version of each of these apps so that users can access them on the go.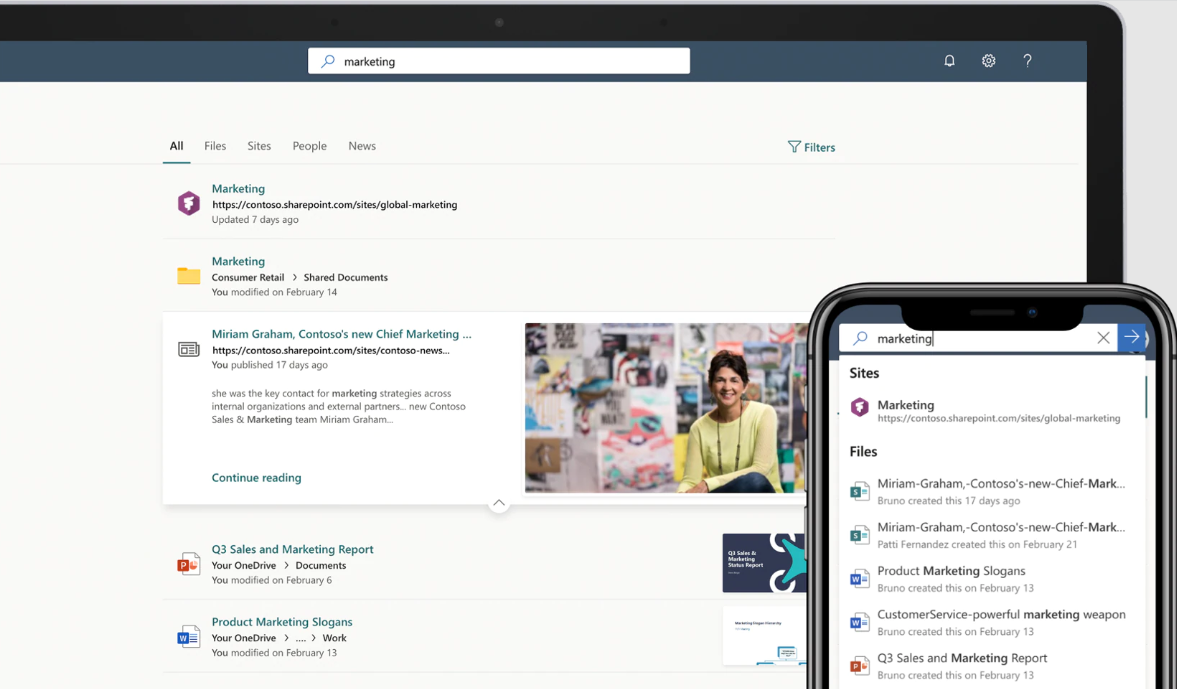 Pricing
Box begins at £12 per user per month and offers unlimited uploads of data.
SharePoint Online starts at just £3.80 per user per month, though many organisations will discover they already have access through existing Microsoft 365 licensing at no extra cost. Each organisation receives 1TB of storage and each user receives 10GB of storage in OneDrive.
SharePoint Online vs Box: Conclusion
When it comes down to SharePoint Online vs Box, both are great products for their respective use cases.
If you're interested in a product that can handle data and happen to like the highly structured process offered of approval offered by the solution, Box is worth investigating.
If your company is looking for a document collaboration tool that is customisable to your needs, and can also be used as a wider solution for internal communications, projects, FAQs and much more, then SharePoint Online is the better choice.
And if you already have access to SharePoint Online through your organisation's Microsoft 365 licensing, the case becomes even more compelling.
Considering moving from Box to SharePoint Online? See our solutions for file management: