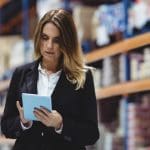 Business Central Inventory Management ERP Solutions
Simplify Stock Control With A Business Central Inventory Management Solution
Optimise inventory management, enhance order processing efficiency, and gain real-time insights into your operations – all with Microsoft Dynamics 365 Business Central.
As a leading Microsoft ERP development partner, Akita develops Business Central inventory management solutions both as an extension to existing Microsoft ERP deployments and as a standalone solution.
Our Business Central consultants understand the key challenges of supply management. They can assist with both the programmatic control of cyclical product management, as well as the more technical requirements such as SKU and barcoding configuration.
To discuss inventory management with Business Central, please get in touch:
Explore Business Central's Inventory Capabilities
Get in touch today to discuss Business Central inventory management with a consultant:
Why Utilise Inventory Management Software?
Effective inventory management is important for meeting the ever-changing expectations of customers. It helps to optimize the flow of goods from suppliers to customers, reduce costs, improve customer satisfaction, and increase profitability. Whether a successful startup or established producer, utilising inventory management software is critical for ensuring the efficient management of stock and products.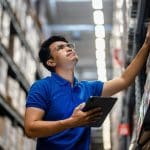 One of the key advantages of utilising inventory management software is the ability to optimise stock levels. With real-time visibility into inventory levels, demand patterns, and supplier performance, you can strike the right balance in maintaining stock levels.
By ensuring that you have the right type and quantity of inventory on hand, you can avoid costly stockouts that may disappoint customers, while simultaneously minimising the capital tied up in excess inventory.
Adopting inventory management software also streamlines order processing, automating tasks from order creation to fulfilment. This automation not only reduces manual errors but also speeds up the order-to-cash cycle, leading to enhanced customer satisfaction and loyalty.
Manufacturing Functionality In Business Central
Business Central offers an advanced range of features and tools: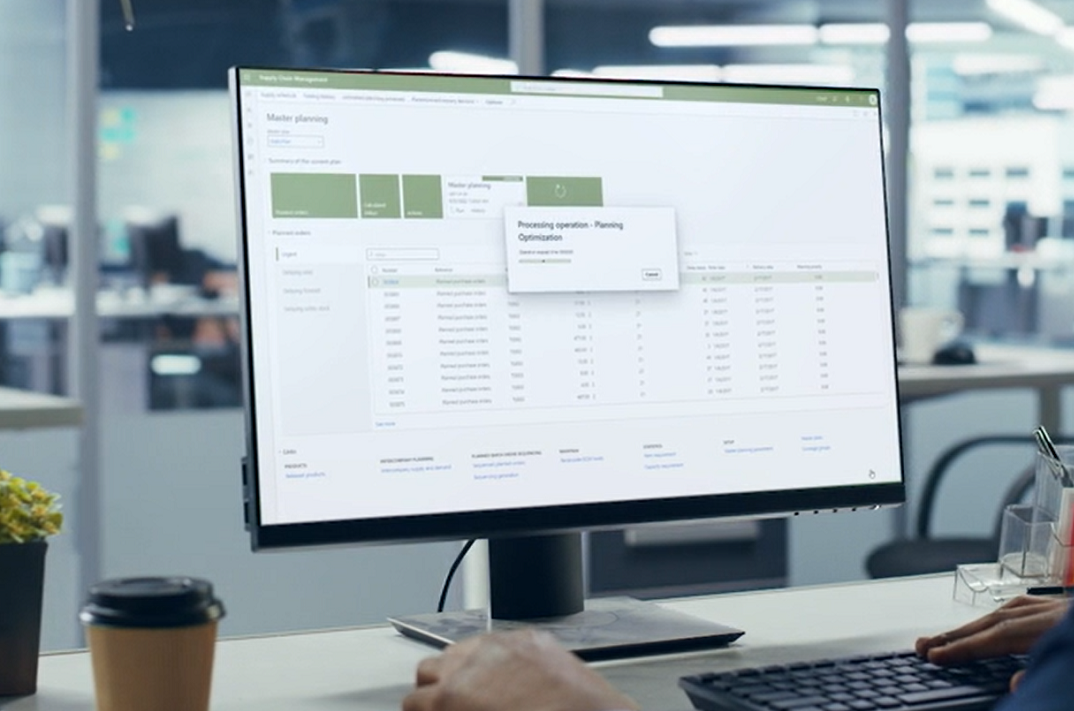 Planning & Forecasting
Utilise AI to predict demand and optimize stock decisions through priority-based supply planning in real-time, effectively preventing stockouts and overstocking.
Using Demand Forecast allows you to estimate the future demand for your products or services based on historical data, trends, and optimize your inventory levels, production planning, and sales strategies.
Procurement
Enhance procurement efficiency and cost management by employing supplier collaboration portals and integrating with supplier catalogues. Using the approach of JIT as close as possible. Integrate that with Power Automate for instant replenishment
Manufacturing
Establish agile manufacturing processes by leveraging IoT and mixed reality technologies, seamlessly integrating with existing manufacturing execution systems (MES).
Order Management
Ensure customer satisfaction by providing accurate stock availability and centralizing pricing management across various order channels.
Warehousing
Accelerate delivery times through stock optimisation, automated warehousing operations, and increased throughput.
Book A Demo
Review all of the features of Business Central inventory management on a demo. Arrange yours today:
Benefits Of Business Central For Inventory Management
Business Central provides real-time visibility into inventory levels, allowing businesses to keep track of their stock on hand, in-transit, and in various locations. This up-to-date information enables better decision-making and prevents stockouts or overstocking.
Efficient Order Processing
With Business Central, organisations can streamline order processing by automating various tasks such as order creation, invoicing, and shipment tracking. This efficiency reduces processing times and enhances customer satisfaction.
Business Central inventory's AI capabilities can analyse historical data and predict future demand, helping businesses optimise inventory levels to meet customer demands while minimising carrying costs.
Multi-location Management
For businesses with multiple warehouses or storage locations, Business Central Inventory Management allows easy management of inventory across different sites, helping to maintain adequate stock levels at each location.
Barcode Scanning & Tracking
Business Central natively supports barcode scanning. This can help simplify and automate tasks like receiving, picking, and counting inventory. This feature reduces manual errors and increases operational efficiency.
Business Central offers robust reporting and analytics tools that provide insights into inventory performance, sales trends, and other critical metrics. These insights empower businesses to make data-driven decisions and respond quickly to market changes.
Whether a small business or a large enterprise, Business Central can scale to meet the growing needs of the organisation, making it a suitable solution for businesses of different sizes.
Business Central consolidates data from various sources, such as sales, purchasing, and production, into a single platform. This centralised data management ensures accuracy and consistency across an organisation, reducing errors and discrepancies.
Microsoft Business Application Solutions
Case Studies
Discover wider Microsoft business applications solutions we've delivered for our manufacturing and inventory-aligned customers: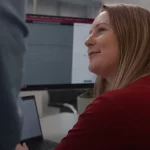 Business Central Inventory Management
Business Central Development With Akita
As a full-width Microsoft ERP Partner, and highly trained consultants, Akita can support the deployment of a Business Central inventory solution at any point of your digital transformation journey.
While some organisations choose to begin with a finance implementation as their first phase of development, we can deliver Business Central inventory management whenever your organisation has the requirement.
Once analysed the consultant will align your requirements with Business Central's capabilities, highlighting areas where existing stock management procedures could be improved.
Supplying an SDD that will outline the solution proposed, keeping you informed of key development junctures to ensure our solution is in line with your vision.
Once complete your Business Central solution will be fully tested, supplying you with test scripts for UAT ahead of deployment. Training is hand-on at Akita and available to all users. To ensure successful user adoption, we'll also provide post-go live support (and ongoing support as needed) to make sure your Business Central solution meets your needs.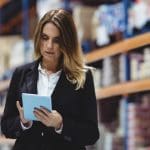 Business Central Inventory Management
Get in Touch
Find out more about Business Central's capabilities by speaking to a specialist today: