Microsoft is depreciating the Outlook COM Add-in in favour of Dynamics 365 App for Outlook.
Microsoft has announced it is making a major change to the way that many organisations integrate Dynamics 365 with Outlook emails.
Currently, the Outlook COM Add-in allows for data to be synced between the two applications. It supports functions including tracking emails to Dynamics 365 records and the pulling of useful data from Dynamics 365 for Outlook.
However, Microsoft has announced it is depreciating this add-in and is advising all organisations to stop using it before 1 October 2020. After this date, the add-in will no longer be supported and so may fail or be subject to security risks.
The change mainly affects Dynamics 365 online users, but Microsoft has also advised on-premise customers to make changes as well.
Dynamics 365 for Outlook: What Action Do I Need To Take?  
Organisations are advised to use the Dynamics 365 App for Outlook as a replacement for the Outlook COM Add-in.
Dynamics 365 App for Outlook has been around for some time and proven to have better performance and greater stability than the add-in.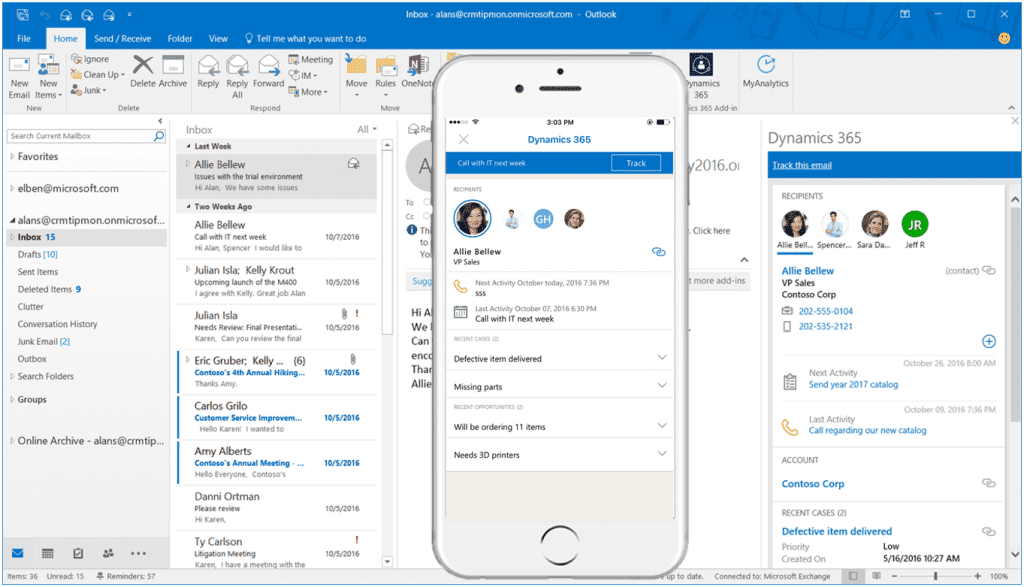 There are other benefits too. The new app is built on the Unified Interface framework, meaning it offers optimised viewing for all screen sizes, devices, or orientations. This also improves the editing experience available.
It is also built using the modern Office add-ins, so supports Windows and Mac desktop clients, iOS and Android phones, and all major browsers. The app also offers centralised deployment and configuration, making it easier to onboard users.
Additionally, the new global search function on offer allows users to search for a keyword in multiple entities at the same time. This can help users find what they need faster.
More information can be found here.
For support in migrating to Dynamics 365 for Outlook, please get in touch with us: