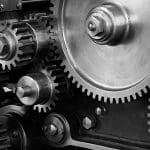 Microsoft Power Platform Services
Cost-effective apps, process automation solutions and business intelligence tools
Advanced Automation And Valuable Insights With Microsoft Power Platform Solutions
Use Microsoft Power Platform services to transform your organisation and enhance your data in ways that give you a stronger industry presence.
With a low-cost point, Power Platform solutions deliver tangible results in terms of productivity gains. And they're custom-designed to support the way your organisation works.
Speak to an expert today about the potential of Power Platform for your organisation:
Discuss Power Platform Services
Speak to one of our experts today to discover how adopting Power Platform solutions could simplify your every-day processes:
Supporting Smarter Working
The Power Platform services suite contains a range of applications: Power BI for data visualisation; Power Apps for low-code, connected apps; Power Pages for web and portal-based interactions; and Power Automate for linking applications and automating workflows.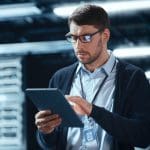 Each of the Power Platform applications has the potential to transform the way an organisation works: completing tasks faster, improving customer service, removing unnecessary admin and enhancing business intelligence.
As standalone solutions, or combined with wider Microsoft and third-party applications, each offers the possibility for significantly streamlined operations and more efficient working.
Use Akita's Power Platform services to achieve your digital transformation goals.
For more about Power Platform services, schedule a meeting with one of our consultants:
Get In Touch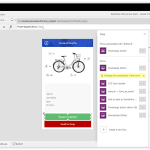 Power Apps: Tailored To Your Operations
Streamline and simplify a wide variety of operational tasks into easy-to-use, low-code apps.
Apps can be designed to cut out unnecessary, manual or repetitive elements of your business processes. As a result, Power Apps solutions can deliver significant time savings for an organisation.
Working with Akita, you'll get expert guidance to identify aspects within your current processes that could be streamlined, simplified or fully automated with a Power App. Once our expert has identified an area that can be improved, they'll work with you to formulate the best format for your power App solution, considering both your operational processes and the users who will be accessing it.
Our development team will then craft your app, implement it into your required system or as a standalone solution, and provide user training if needed.
For more, visit our dedicated Power Apps solutions page:
Find Out More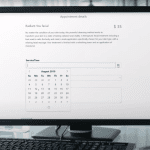 Power Pages: Web Solutions For Engagement
Power Pages takes the functionality of Power Apps and applies it to custom websites and portals.
Like with Power Apps, Power Pages can be used for a range of functions and have many different common uses. For example, you can improve reporting by providing a simplified, attractive front-end for staff when logging information into Dynamics 365, SharePoint, Power BI or other data sources. It's also the perfect solution for building secure customer service areas, staff rota systems or bespoke e-commerce solutions at a lower cost than a traditional website or custom extranets.
Our Power Platform experts are highly experienced in developing Power Pages solutions, and our own customer portal is a perfect example of how this product shines.
Find out more about the capabilities of Power Pages on our focused page:
Find Out More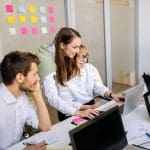 Power Automate: Automatic Processes
Create automatic workflow processes between both Microsoft and third-party applications with Microsoft Power Automate (formerly Microsoft Flow).
From automating holiday requests and document approval to delivering better customer service with programmed responses based on customer enquiries, Power Automate can automate business tasks, speeding up response and reducing workloads.
At Akita, we believe in working smarter rather than harder, and one of the best ways to do that is by automating processes and allowing users to spend their time on higher-level tasks. Our specialists provide Power Automate services to identify areas within your organisation that can be automated, and then design bespoke solutions to complete those actions in the background.
To find out more about process automation, please visit our Power Automate page:
Find Out More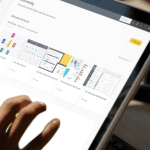 Power BI: Visualise & Understand Your Data
Move beyond the numbers and get insightful business intelligence from your information. Power BI can provide you with a visual representation of your data with live reports on your organisation's progress.
Easy to interrogate, you can derive more meaning from your data and make better decisions as a result. Our experts can assist both in creating your Power BI solution, and in identifying metrics within your organisation that could be useful to visualise.
Whether you need to conceptualise sales analytics, customer insights, financial reporting or more, Power BI can give you a better understanding of your data.
For more information and examples of data visualisation, visit our Power BI page:
Find Out More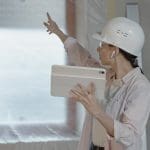 Expanding Business System Functionality
Power Platform applications hold the most business potential when combined with other Microsoft products such as Dynamics 365 and SharePoint, or with various third-party applications. This includes other CRM and ERP systems, accounting solutions such as Sage, and field service software, among others.
Strategic integration enables the seamless flow of data and processes across applications, facilitating a collaborative business environment. For instance, coupling Power BI with Dynamics 365 can transform raw client data into strategic insights, driving better customer interactions and faster decision-making.
Similarly, utilising Power Automate alongside SharePoint can significantly streamline workflow management, automating routine file management tasks and allowing your team to focus on higher-value work.
With integrated solutions, your organisation is better positioned to respond swiftly to market demands, ensuring you stay ahead of your competitors. Power Platform services working concurrently with other applications deliver advanced functionality to help your organisation increase productivity while reducing effort.
Wider Microsoft 365 Capabilities
Power Platform solutions are commonly used in conjunction with other Microsoft 365 services such as Dynamics 365, SharePoint and Business Central.
Find out more about our wider capabilities:
Expert Power Platform Services Partner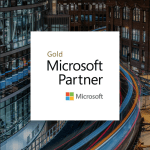 With over 20 years of experience in digital success solutions, we design, develop and support business intelligence technologies for organisations across the UK and internationally.
We offer Power Platform services as standalone solutions or as part of Microsoft SharePoint and Dynamics 365 projects, using data to deliver advanced business solutions.
We're Microsoft Gold partners experienced in delivering professional digital transformation solutions.
And with the limitless possibilities for use, our Power Platform services can drive new efficiencies and insight into your operations.
To discuss our Microsoft Power Platform services or to arrange a demo, please get in touch: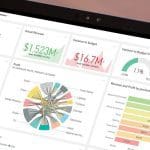 Speak To A Power Platform Consultant
Contact Us
Discuss your requirements with one of our experts: