Understand the costs that go into a Microsoft Dynamics 365 CRM or ERP project
The cost of Microsoft Dynamics 365 is one of the smartest investments a business can make. Studies have shown that for every £1 invested in Microsoft Dynamics 365, the average business will generate a return of nearly £17. But such results come at a price. So before committing, it's worth understanding how much does Dynamics 365 cost?
Breaking down Dynamics 365 costs
Any Dynamics 365 project will have a price tag for a business to contend with initially.  A new CRM system for an SME organisation can cost upwards of £4,000, while an ERP project will range upwards of £7,000 depending on the size of the organisation. However, most businesses will also break even on these costs within their first year from the benefits generated.
To understand how your business might be able to save money as part of an ERP or CRM project, we have broken down the Dynamics 365 cost below.
Consultancy
Every project begins with ERP or CRM consultancy. This is to establish how a business works and how Microsoft Dynamics 365 needs to be tailored to meet that business requirements.
The amount of consultancy required will be based on the size of the company and number of stakeholders, the type of project (ERP systems are often more in-depth than CRM systems), the functions Dynamics 365 is required to serve and the phases a project may need to go through.
Time will also be spent analysing the data to be incorporated into Microsoft Dynamics 365, how accurate or clean data is, and if it needs to be migrated from another ERP/CRM system.
Consultancy can run to as much as 20% of the Dynamics 365 cost, but is arguably the most important investment. Failure to correctly understand how a business works can result in a system that users don't want to use. Insufficient stakeholder engagement can result in features being missed, requiring expensive changes at the end of a project and a delay to the go-live date.
In contrast, good consultancy can help bring great ideas to the table, predict and avoid potential project pitfalls, and plan successful rollout of a new system with full cross-business engagement.
Development
Development costs will vary depending on the approach agreed at the consultancy stage.
It's usual for example, for a CRM system to be rolled out in phases, with areas of functionality being added over time. This can result in relatively low development costs per phase, but larger costs over the lifetime of the project.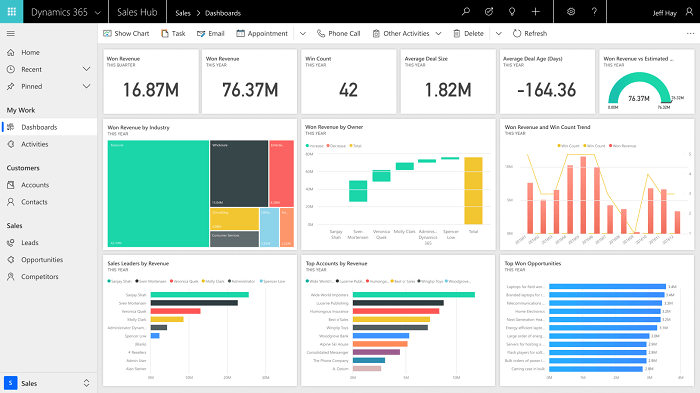 While an ERP system can be rolled out in phases, there is an argument for businesses to take a 'big bang' approach. This lowers development costs and results in a faster return on investment. While this can result in a period of disruption for a business, it is often less exhausting than a continuous low-level business disruption of a phased approach.
Development will usually be punctuated with testing phases, where businesses can trial functionality in a sandbox environment. It is here that the value of good consultancy will pay off: if the right brief has been gathered at this early phase, it can reduce the need for significant changes beyond the initial scope.
Dynamics 365 Licensing Pricing
Licensing is an ongoing cost that businesses need to factor in as part of the lifespan of their Microsoft Dynamics 365 ERP or CRM system. However, careful planning of what licences a business requires can help keep the ongoing Dynamics 365 cost low.
A Premium licence for a Business Central ERP system costs around £75 per user per month and will unlock all features of the platform.
Typically a business will need at least one of these licences to control the administration of their instance.  But other users may not need the Premium licence. If a user doesn't need access to the Service Management or Manufacturing features, they can utilise an Essentials licence at around £53 a month. Equally, staff that just need to be able to read data within a Business Central ERP system and make only minor amends can be assigned a Team Member licence costing just £6 per month.
The licence costs for a Dynamics 365 CRM system is more dependent on the features that a business is using.
The Customer Engagement plan licence represents the high end of costs. It offers advanced features such as Project Service Automation and Field Service functionality and costs around £87 a month per user. At the other end of the scale, a Team Member licence can be had for as little as £6 per month.
Dynamics 365 licensing can be an area of confusion for businesses, so it's worth consulting an expert when you undertake a project to ensure you get what you need.
Training
Sometimes seen as an afterthought, training is an important part of the deployment of your CRM or ERP system. It ensures that staff adopt your new solution and get the full benefits available. In turn, this ensures business owners get the most from their investment.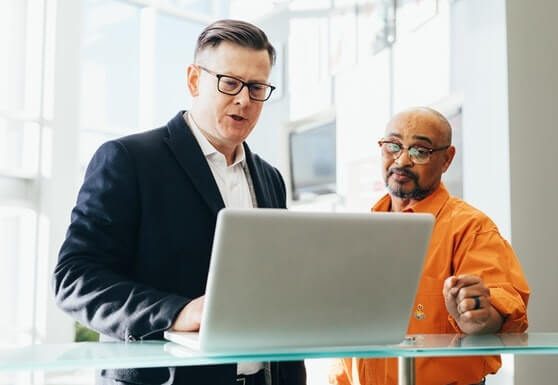 Training rarely needs to extend beyond a day and a few hundred pounds in costs. While all staff are trained together, it's recommended that a business also creates its own Dynamics champion (who may require some additional training). The Dynamics champion becomes the go-to person who can assist with day-to-day questions on the basic functionality of your CRM or ERP system. They can help staff engaged with Dynamics 365, preventing them from becoming despondent if they are unable to perform the actions they need to.
Ongoing Support
Having support available for your Dynamics 365 instance is not a strictly mandatory requirement but is advisable, particularly during your initial rollout. Fast response to technical questions can keep users calm and reassured. Support can also pay for itself in terms of business time saved in trying to figure out issues.
A proactive support model will also build-in time for a periodic review of your Dynamics 365 instance in line with business goals, ensuring functionality still fits the requirement. With this approach, you can ensure you Dynamics 365 cost investment is still delivering as you need it to.
To understand more about Microsoft Dynamics 365 costs, please view our pricing page:
View More