Express Design enables users to quickly get started with Power Apps by generating functional apps directly from image files.
The solution can instantly transform existing designs in PDFs, paper forms, and Figma files straight into working apps.
What is Power Apps Express Design?
Power Apps integrates Express Design for improved efficiency and usability of the overall product package. It's an app, connector, service, and data platform suite that offers a rapid development environment for creating custom apps to handle various business needs. Power Apps Express Design saves users time and effort in developing power apps by eliminating the need for them to create images and templates in the app builder. Express Design allows users to just drop images in; instantly convert them into app format.
App development entails more than just creating the perfect UI for a given project. It includes duties like formulating detailed adjustments, creating a database and devising formulas to enable a connection to the data source, refining the interaction, and multiple other activities. Express Design handles this heavy back-end lifting, presenting an app that works just as the design intended with little development effort.
How Does Power Apps Express Design Work?
Image to app
When designing an app, users most likely develop some form of final appearance sketch. Express Design allows them to upload the image and follow the onscreen prompts to create the app. All that's needed is a Power Apps license and a clear high-contrast image to begin.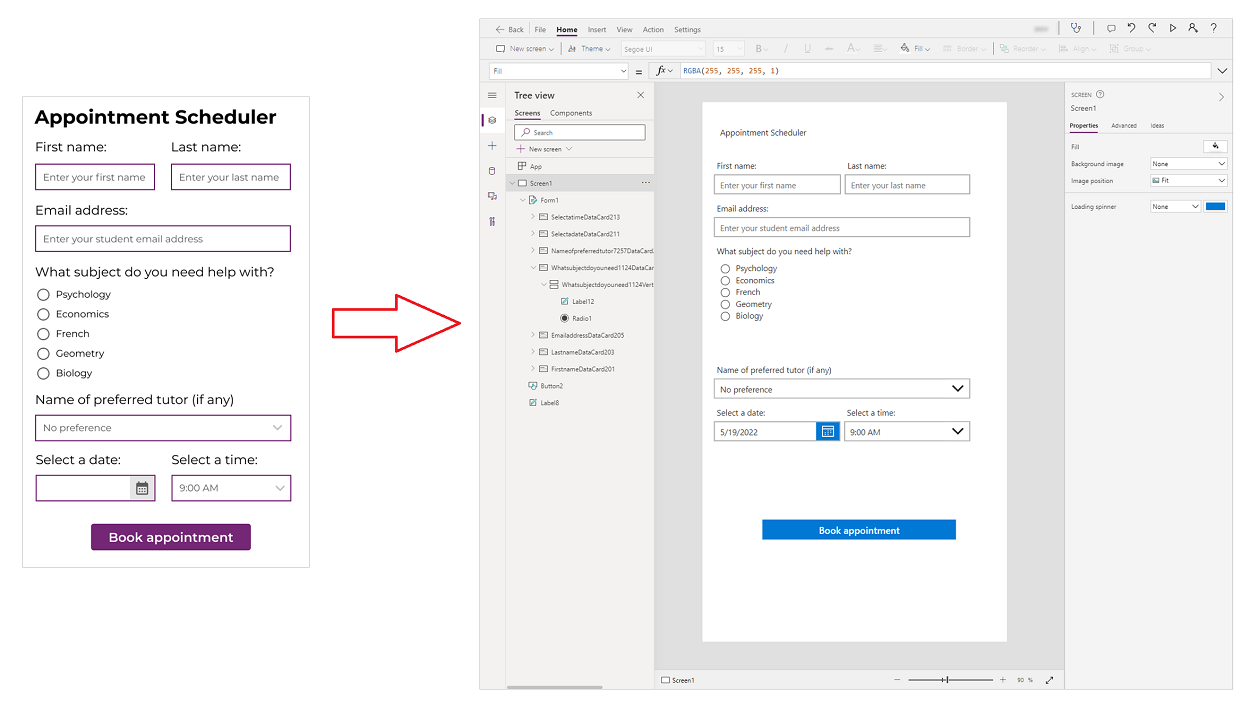 Figma to app
Power Apps allows you to create an app design in Figma and then link it to Microsoft Power Apps for the final app. There are instructions along the way, and a basic understanding and skill level are more than enough to create pixel-perfect apps with styles that accurately match designs.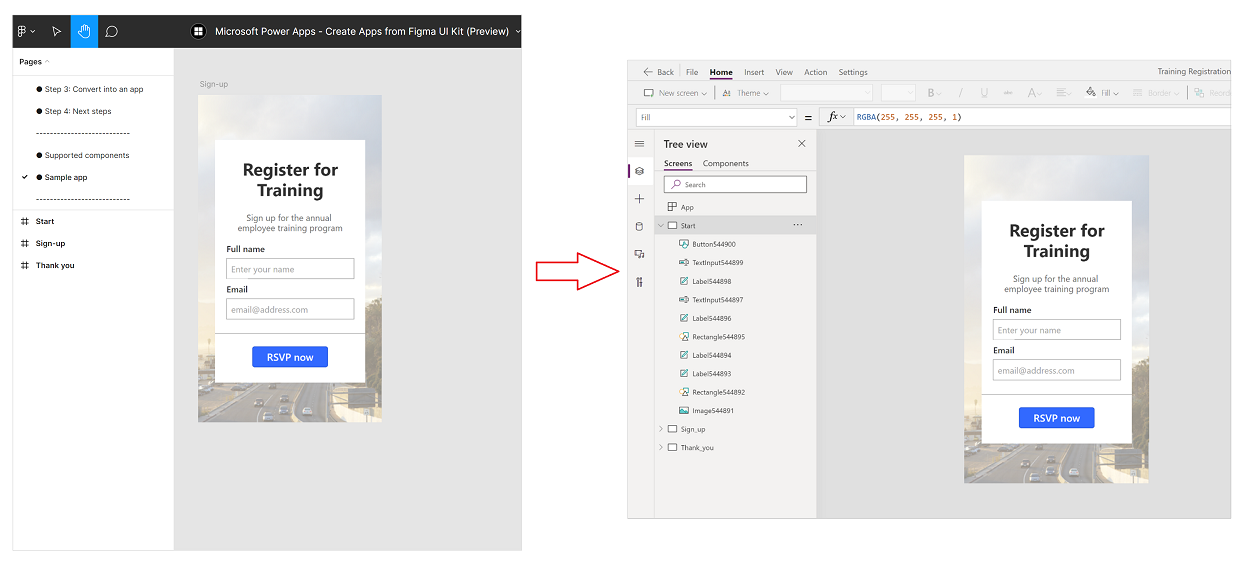 Conclusion
Express Design simplifies, and speeds up, the creation of apps to suit specific business and professional needs. Instead of relying on expensive and time-consuming services, Microsoft Power Apps Express Design allows users to easily create the vision they have in mind.
To discuss creating Power Apps for your organisation please: