Your brand identity extends far beyond logos and taglines; it encapsulates all facets of your organisation's presence and interactions within your industry.
SharePoint stands as an essential tool in crafting and reinforcing this digital identity. Below we explore the multiple ways of supporting, maintaining and developing your brand identity with SharePoint.
Unified Visual Language
A consistent visual identity is paramount for brand recognition. SharePoint allows for comprehensive customisation of your site's appearance, from colour schemes to layout templates that align with your brand guidelines. By providing a centralised hub for document management and collaboration that echoes your brand identity, SharePoint ensures that every stakeholder interaction reinforces brand recognition.
Customised Communication Sites
Communication sites in SharePoint are a pivotal touchpoint for internal and external brand engagement. They can be tailored to showcase your brand's ethos, achievements, and news, providing a cohesive narrative that underpins your brand's story. The ability to embed multimedia elements, such as videos and infographics, means these sites can become a dynamic embodiment of your brand.
Integration With Design Tools
SharePoint's compatibility with numerous design tools, such as Adobe Creative Cloud, allows designers to integrate and display their work seamlessly within the platform. This interaction supports the maintenance of high-quality, brand-aligned imagery and graphics, reinforcing a strong visual brand identity across all internal documents and external publications.
Consistent Document Templates
Brand consistency can be managed effortlessly through SharePoint's document library. By setting up templates for common documents like reports, presentations, and memos, you ensure that every piece of content produced carries the brand's essence, whether it be through letterheads, footers, or prescribed fonts, maintaining a uniform brand voice and aesthetic.
Targeted Content Delivery
SharePoint's sophisticated content management features enable the delivery of targeted content to different audiences. Whether it's for different departments within your company or for customer segments, SharePoint's content management system can tailor experiences to each group, showcasing the adaptability and reach of your brand.
Interdepartmental Collaboration
Brand identity is not just customer-facing; it thrives when internalised by the company's workforce. SharePoint promotes interdepartmental collaboration, creating an integrated environment where the brand's values and identity are shared and understood across all levels of the organisation, fostering a unified brand culture.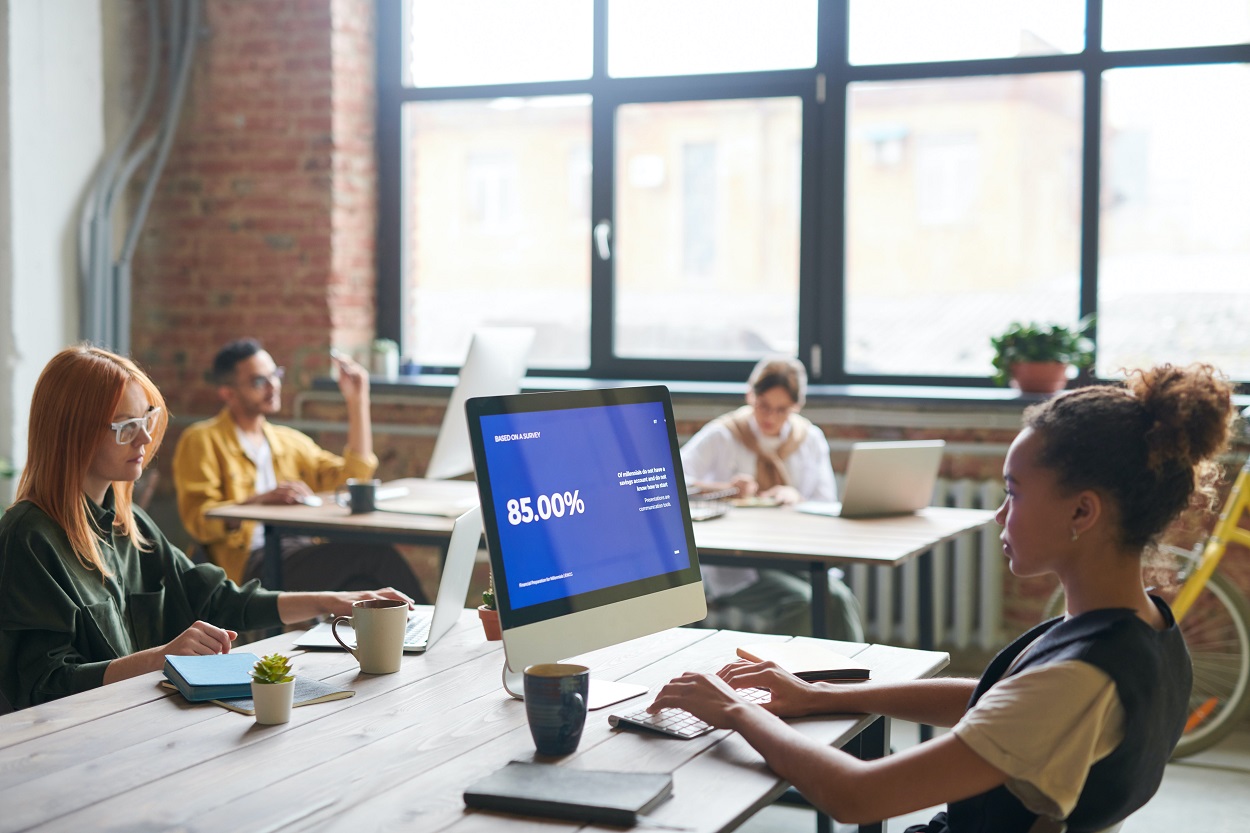 Integrated Marketing Platforms
With SharePoint, you can integrate marketing platforms like Microsoft Dynamics 365, enabling a synchronised strategy that keeps your marketing materials, campaigns, and customer interactions aligned with your brand identity. This ecosystem ensures that every customer interaction is on-brand, whether it's through sales, customer service, or digital marketing efforts.
Advanced Search Capabilities
SharePoint's search functionality is powerful, helping users quickly find relevant, branded content and resources. Supporting your brand identity with SharePoint search features not only improves efficiency but also ensures that the right brand materials are used consistently, thereby reducing off-brand work and maintaining the integrity of the brand identity.
Security And Compliance
A brand's identity is also defined by its reliability and trustworthiness. SharePoint's robust security features ensure that sensitive brand materials remain protected. Compliance tools help uphold data governance standards, reinforcing the brand's commitment to security and regulatory adherence, which in turn enhances brand reputation.
Analytics And Feedback
To continually refine and adapt your brand identity, feedback and data are invaluable. SharePoint's analytics tools can track engagement with brand materials, providing insights into what resonates with your audience. Surveys and feedback forms can also be integrated, allowing for direct input from employees and customers, which can guide brand development strategies.
Maintaining Your Brand Identity With SharePoint
More than just a tool for collaboration and document management; SharePoint is a foundational platform that can elevate and maintain your brand identity. From ensuring visual consistency to facilitating secure and targeted communications, supporting your brand identity with SharePoint is simple. And it can be leveraged to not only reflect your current brand identity but also to shape its evolution as your business grows. By fully utilising SharePoint's capabilities, businesses can ensure their brand remains strong, cohesive, and vibrant across all touchpoints.
Akita is an experienced SharePoint development partner, creating brand specific SharePoint setups for organisations across industries: