An intranet is a private network within an organization that uses internet technologies to securely share information, data, and resources among employees
Creating an intranet business case isn't the easiest thing to do, as it's not clear to identify what you don't have if not familiar with the capabilities of an intranet. Rather than confusing operations over multiple platforms, an intranet stores all data in one place and provides a platform for internal communication.
Drafting The Intranet Business Case
The intranet business case for your organisation should break down the need for an employee intranet, and outline its benefits and costs. In it, you'll identify:
The problem or opportunity your intranet system will solve.
Your audience's needs and goals.
A detailed description of how the intranet can meet those goals.
By structuring the business case in this manner, your organisation will have a clear rationale for adopting an intranet solution that aligns with its specific objectives. This will clarify the benefits of an intranet, facilitate decision-making and garner support from key stakeholders.
Explaining The Benefits Of An Intranet Solution
As with any business case, it's key to demonstrate the potential ROI of the project. While it may not be entirely accurate, a business can make estimates based on factors such as the below: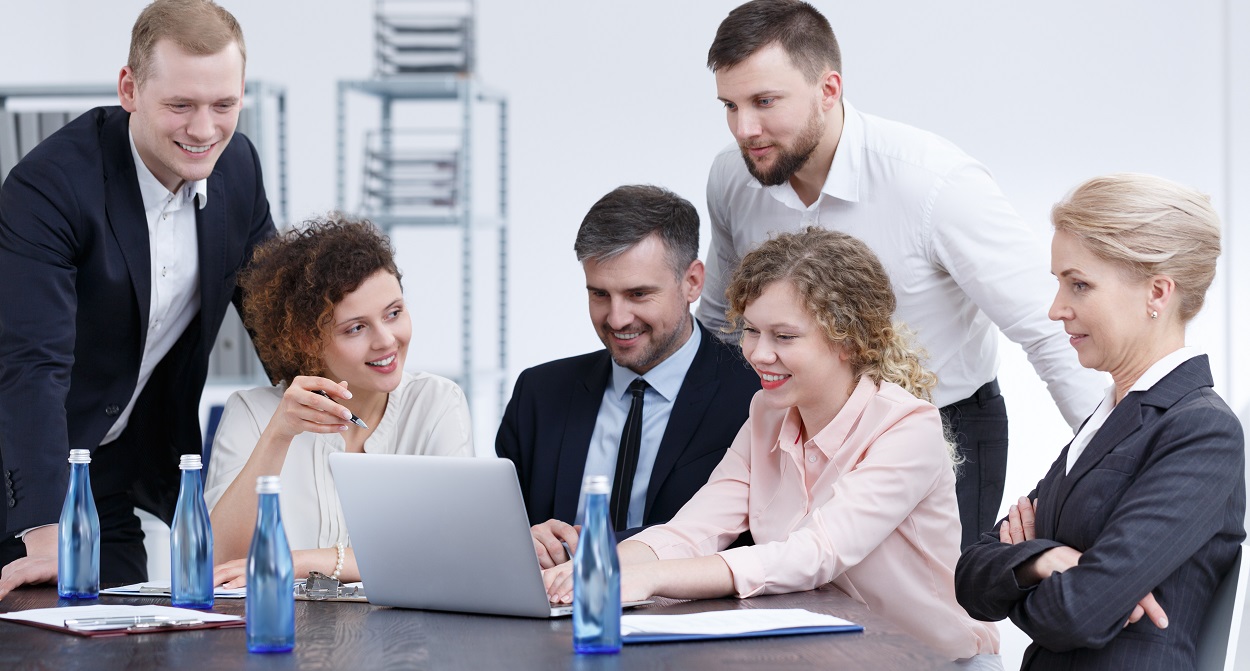 Costs Of An Intranet
Typically one of the first questions. The cost will depend on the functionality required, the intended reach (one office or multi-national) and the amount of data, among other considerations. But overall, the cost of entry is actually quite low (Akita's intranet solutions start from £600). And with applications such as SharePoint, it's possible to deploy in a phased approach, meaning not all the costs are upfront.
Software
There's a broad range of different intranet platforms available today that allow organisations to create online portals for users to work together more effectively. Microsoft SharePoint is one of the most reliable pieces of software on the market, and its intranet capabilities don't fall short.
Features such as document management, content and news, project management and social networking tools allow a SharePoint intranet to be used as a multi-tool for which to handle a range of operations.
Integration capabilities are among the most useful applications of SharePoint, as it can merge with a wide variety of Microsoft 365 applications as well as Microsoft Teams to enhance collaboration and improve workflows.
Include Functionality As Part Of Your Business Case
Creating an intranet business case is simple as it improves communication and workflows. However, common issues include not knowing internal requirements or the intranet platform's capabilities.
Tailored intranet consultancy can help by offering expert advice on improvements and understanding the right intranet scope. Consultants can analyse needs, guide platform selection, and quantify benefits, making the business case persuasive for stakeholders and securing resources for successful implementation.
By harnessing consultancy expertise, organisations can ensure a well-informed and strategic approach, leading to an intranet solution that optimises efficiency, collaboration, and overall productivity within the company.
Akita develops intranet solutions in Microsoft SharePoint. Find out more about our intranet services: