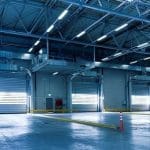 Microsoft Business Central Services
Professional Microsoft ERP services including consultancy, development, support and more
Achieve ERP Excellence With Akita's Comprehensive Business Central Services
Maximise the capabilities of Business Central within your organisation and transform your operations with Akita.
In today's competitive landscape, businesses demand agile and integrated solutions that cater to dynamic needs. Microsoft's Business Central offers unparalleled capabilities, acting as a robust platform for diverse business operations.
As a business applications developer experienced in working with UK and international organisations, our Microsoft Business Central services have the capability to quickly and efficiently deliver the solutions and results your organisation requires.
Get in touch today to discuss Microsoft ERP services:
Discuss Business Central Services
Talk to our expert team today about your ERP requirements:
Fuelling Growth: The Power Of Business Central For Operations
Microsoft Dynamics 365 Business Central is an integrated enterprise resource planning (ERP) application designed to streamline and centralise business operations.
Business Central offers several compelling advantages as an ERP solution. It provides a unified solution that bridges various business functions such as finance, operations, sales, and customer service, to improve efficiency and take data out of silo.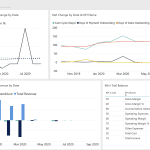 Additionally, its cloud-based nature ensures that Business Central is always up to date. Businesses also benefit from real-time data insights, support informed decision-making and improved business intelligence.
And as a Microsoft product, Business Central seamlessly integrates with other Microsoft tools, including Office 365, Dynamics 365 and Teams, to further enhance productivity capabilities.
Plus its flexible and scalable structure means that as your business grows, Business Central can adapt and scale with your success.
Our Microsoft Business Central Services
Our Business Central practice delivers a full spectrum of Microsoft ERP services that span all organisational requirements: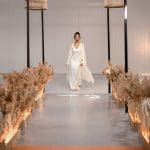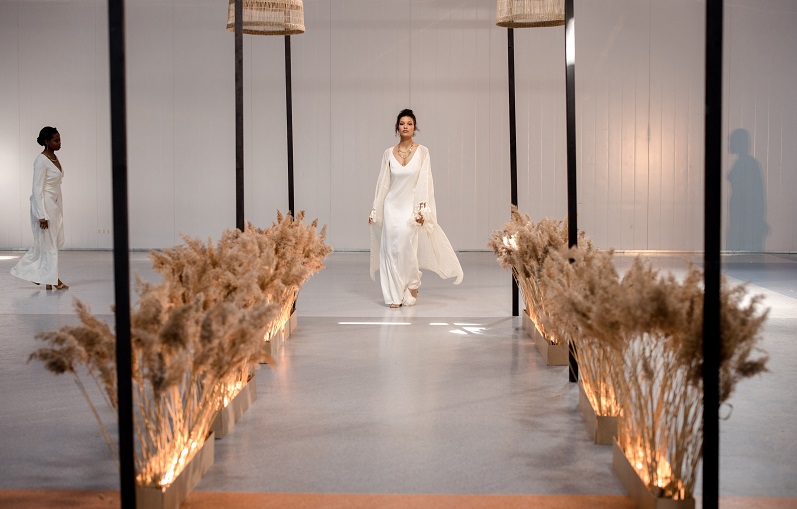 ERP Implementation Case Study
Finance- Focused Business Central Implementation
Transforming the finance operations of an international fashion brand using Business Central and custom integrations:
Why Choose Akita As Your Business Central Services Partner?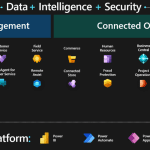 Extensive Expertise: Our team possess deep knowledge of Business Central, gained from years of experience delivering diverse projects at scale.
Customer-Centric Approach: Your success is our primary goal. We focus on understanding your needs deeply, ensuring every service is aligned with your business vision.
Quality Assurance: We maintain high standards across every Microsoft ERP service we deliver, ensuring you receive solutions that are both reliable and scalable.
Holistic Delivery: Our expertise spans more than complete Microsoft 365, allowing us to take on complete business transformation projects from start to end.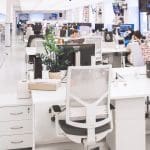 Customer Testimonials
Outstanding support as usual guys. Can't rate you highly enough.
Daren
The usual helpful and very prompt assistance from Akita. Thank you.
James
Speedy polite effective and all round delightful experience.
Claire
The team at Akita were polite and extremely helpful. They solved the issue I was experiencing whilst working remotely quickly too. Superb service.
Olivia
Exceptional response times, proactive in delivering solutions, and are open and transparent in all forms of communication.
Jane
Business Central Services FAQ
What industries have you provided Business Central services to?
Our highly-experienced developers and consultants have worked on large-scale projects for sectors including finance, manufacturing, automotive, the steel industry, defence, energy, furniture, construction, service, textiles and more.
Can you provide support for Navision?
Yes, our Microsoft ERP developers can assist organisations still using Dynamics Nav, providing support and development as required.
Can you migrate data from my old ERP system and other systems to Business Central?
Yes, this is a common requirement of ERP migrations. As part of our Business Central migration process, we'll help determine what data is required and ensure it is cleansed ahead of implementation.
Can you provide Business Central licensing?
Yes, we can supply organisations with Business Central licensing as part of a project or as a standalone service at the same price as buying directly from Microsoft.
Can you deliver Microsoft Business Central services worldwide?
Yes. We commonly provide consultancy and development services for international organisations. We can also provide support for them as well but tailor our SLA appropriately based on time zone.
Can you implement the entire Dynamics 365 suite?
Akita can deliver Business Central modules and the full width of the Dynamics 365 Customer Engagement applications, plus SharePoint and Power Platform requirements.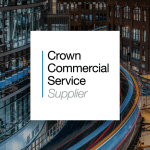 About Akita Intelligent Solutions
With a 25-year heritage of digital success solutions, we design, develop, manage and support Microsoft Dynamics solutions for some of the leading organisations across the UK and internationally.
Our Microsoft ERP services help organisations transform their operations, streamlining systems and taking data out of silo.
Beyond Business Central, our expertise spans wider Microsoft business applications including Dynamics 365 CE applications, SharePoint and the Power Platform applications.
Start your journey with Intelligent Solutions today: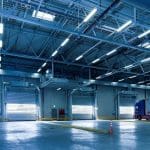 Business Central Services
Contact Us
Discuss your Business Central requirements with us today: