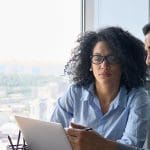 Microsoft Dynamics 365 Copilot Services
Discover Microsoft's AI-powered enhancements for Dynamics 365 applications
Eliminate Repetitive Tasks & Work Smarter With Dynamics 365 Copilot
 Dynamics 365 Copilot is Microsoft's answer to reducing repetitive and time-consuming administrative tasks common in sales, customer service and wider business operations.
An add-on to Microsoft Dynamics 365 applications, Copilot leverages AI-powered assistance to simplify tasks – with huge potential to enhance the efficiency of your operations.
Already utilised within our own operations, Akita can deploy Dynamics 365 Copilot solutions as part of any new Microsoft CRM or ERP deployment or as an addition to your existing Dynamics 365 solution.
Discover how Dynamics 365 Copilot can enhance your operations:
Explore Dynamics 365 Copilot Services
Speak to one of our consultants to better understand how Dynamics 365 Copilot could streamline your operations:
Dynamics 365 Copilot Capabilities
How Does Dynamics 365 Copilot Work?
Copilot is an AI-powered assistant that provides interactive assistance across business functions. By leveraging information received via email, captured during Teams meetings and stored in CRM records and processing this in an intelligent way, Copilot can help users complete a range of tasks near instantaneously.
Copilot can enhance the separate Dynamics 365 applications in the following ways: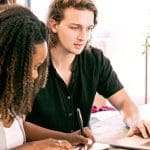 Dynamics 365 Marketing Copilot
Marketers are able to create customer segments with ease, by simply describing in their own words the nature of the segment they wish to form; using the query assist feature in Dynamics 365 Copilot.
Additionally, marketers can also utilise the AI to get new ideas for email campaigns. By making simple requests of what they want the campaign content to look like, users can receive suggestions based on the topics requested, current campaigns running in Dynamics 365 Marketing, as well as on relevant internet sources.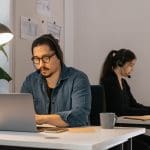 Dynamics 365 Sales Copilot & Viva Sales
Dynamics 365 Copilot can increase the amount of time that sales teams are able to spend with customers by reducing time-consuming admin tasks.
Sales teams spend as much as 66% of their day checking and responding to emails. With Microsoft sales Copilot, AI will be there to assist in writing email responses to customers in a professional, industry-specific tone, and can even create email summaries and meeting minutes from recorded Microsoft Teams meetings. Meeting summaries will pull details from the seller's CRM relating to the relevant opportunity, as well as key points discussed in the meeting.
By reducing the amount of time spent on administrative tasks, which can actually be done better by AI, organisations can eliminate the possibility of human error. Additionally, teams can spend more time developing their interpersonal skills to become better salespeople
Understand more about the benefits of Microsoft sales copilot in our infographic
View Infographic
Dynamics 365 Customer Service Copilot
Improving customer service is one of the main objectives of Dynamics 365 Copilot. AI can draft situational and contextual responses to customer queries in both email through outlook, as well as wider chat platforms.
As customer service professionals are often non-technical, to answer questions they'll likely have to search for answers within company systems, relate this knowledge back to the customer question and then draft a response.
Dynamics 365 Copilot speeds this up by providing all the information they will need based on the customer query – even drafting a suggested response for them.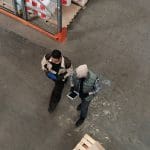 Dynamics 365 Business Central Copilot
Business Central Copilot operates across business functions. And one of the key tasks it can achieve is to simplify the process of creating product listings for online sales.
Product details such as size, shape, colour, price or material can be inputted to generate captivating product descriptions. These descriptions can then be further personalised with variables such as tone of voice, length and format.
See more about the potential of Business Central Copilot for operations in the video below: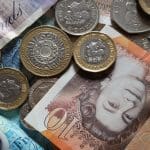 Microsoft AI
Microsoft Dynamics 365 Copilot Pricing
Get in touch with our experts for more information on Dynamics 365 Copilot pricing and deployment costs:
Contact Us
Microsoft Dynamics AI Consultants
Implementing Dynamics 365 Copilot With Akita
Akita works across both Microsoft's Dynamics 365 CE applications and Business Central. As such we're perfectly placed to get Microsoft AI working across your organisation.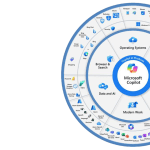 We can implement Dynamics 365 Copilot as part of any new CRM or ERP implementation or as an enhancement to your existing setup.
Our typical approach to Dynamics 365 Copilot implementation is to assess your operations in line with Copilot's capabilities to see where it can add value.
Akita will then provide the necessary Dynamics 365 Copilot licensing and undertake necessary integration and configuration. This ensures that organisations can maximise features while also ensuring data security.
Finally (and most crucially) we'll provide the necessary user training to get the most from Microsoft AI – ensuring your investment delivers the full potential ROI.
Work Smarter With Dynamics 365 AI Tools
Get in touch to discuss implementing Dynamics 365 Copilot into your operations:
Microsoft's Explanatory Video
See More About Microsoft Dynamics 365 Copilot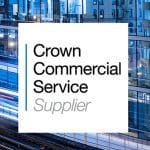 About Akita Intelligent Solutions
Expert Dynamics 365 AI Consultants
With 25 years of experience in digital success solutions, we cover every aspect of Microsoft Dynamics 365 from consultancy through to development and integration. And they're on the front foot of Microsoft AI.
Our team of in-house experts are on hand to answer any questions or queries relating to Dynamics 365 Copilot and explain any new additions that emerge.
We develop solutions for over 250 organisations worldwide. Get in touch with our consultants to discuss your requirements and find out how we could assist your operations: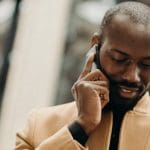 Microsoft AI
Get In Touch
Start a conversation about Microsoft Dynamics 365 Copilot today with our AI consultants: