Once upon a time, enterprise resource planning (ERP) solutions were the preserve of large organisations.
These ERPs offered few benefits for a small business. They were all-encompassing, expensive and inflexible. As a result, they were only relevant to quite specific ways of working, usually associated with large-scale manufacturing. In recent years, software companies have invested heavily in developing ERPs for small businesses as well. These new solutions are agile, cost-effective and scalable -  with proven ROI. So what are the benefits of ERP for small businesses?
Better decision making
ERP systems provide real-time data for all areas of a business. This means that managers and owners are empowered with all the information needed to be able to make critical decisions faster.
Business intelligence from your ERP can also help quickly identify changing trends and business environments, allowing your organisation to remain agile.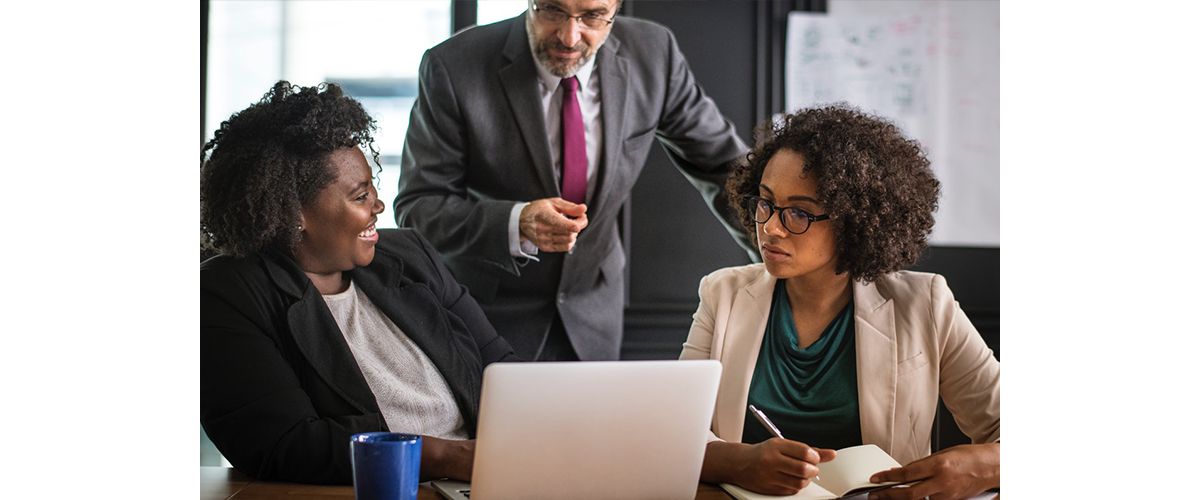 More time-efficient management
A business that fully utilises an ERP system will commit all its data to this central location, eliminating the need for separate software solutions for each department.
Not only is this often more cost-efficient (compared to running separate software for accounts, marketing, sales etc.), but the ability to access information from one location can significantly reduce time spent exporting and correlating data from separate platforms.
Reports that might otherwise take hours to formulate can be created in seconds. And with easy-to-use visualisation solutions (such as Power BI), data is easier to interpret.
Smarter working
An ERP system can increase transparency on the time spent on business tasks. This enables organisations to identify and direct focus on performing more of their most profitable activities.
In turn, a business can also distinguish its most time or cost-consuming tasks. This can then allow managers or owners to focus on these areas and identify whether they can be improved upon. This is both beneficial for the business and a more effective use of management time.
Reduced operating costs, increased profitability
By focusing on more profitable tasks and eliminating time-consuming processes, operating costs will be reduced as staff become more productive.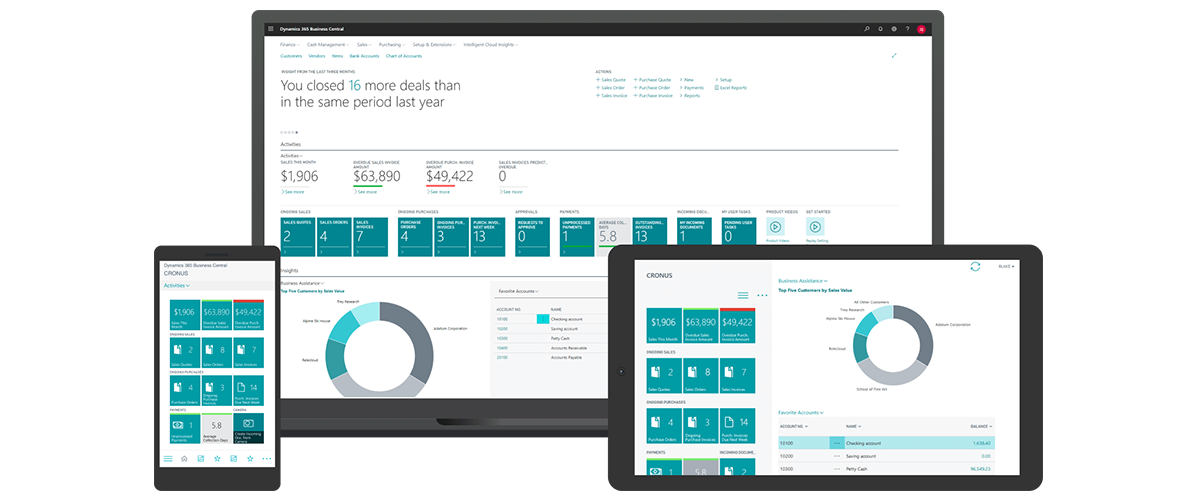 In turn, an ERP system can also help raise profits. Reduction of production costs and use of raw materials, improved sales management and simplified customer service are all achievable with an ERP system.
Benefits of ERP for small businesses: Increased collaboration
One of the more surprising benefits of an ERP for small businesses is how it can improve inter-department relationships.
As data from all areas of business come together, it is often possible to identify synergies and improvements as tasks pass from one department to another (eg. how orders pass between sales to accounts).
With the support of the ERP system, inter-department processes can become less siloed and more efficient. In turn, this can improve internal communication as departments are more aware of what their counterparts are doing.
If you think about how an ERP system can benefit your organisation, Akita we can help you with the next steps. We develop ERP systems in Microsoft Dynamics 365 and Business Central, plus a range of business productivity solutions in Power platforms and SharePoint.
Want to see the benefits of ERP for small businesses? Book a demo: