In the drive towards Industry 4.0 in your field service organisation, dynamic maintenance KPIs and business intelligence are a source of competitive advantage.
Every level of your field service organisation needs access to maintenance KPIs to reach operational excellence. Data such as repair time, first-time fix rate and cost per job can be collected and analysed digitally via dashboards to help inform business strategy. Field service software can help achieve this.
Doing more with your data
With the data being collected in different forms and from various sources, it can be challenging to make sense of it.
Perhaps the reason is that 52% of organisations still use manual field service methods, despite the many advantages of field service software such as automatic updates of records and instant access to technician schedules.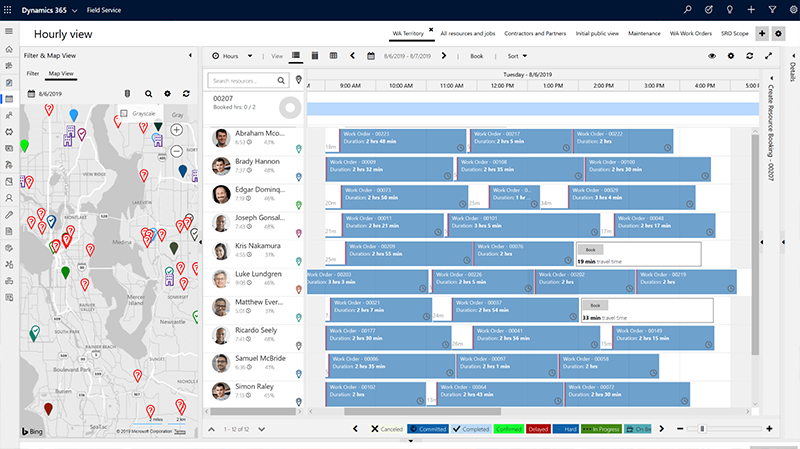 Maintenance KPIs are, to a certain extent, specific to your organisation's requirements. However, there are 3 maintenance KPIs that feature consistently in most service organisations' dashboards.
First-time fix rate
The first-time fix rate (FTF) is the percentage rate at which service issues are resolved during the first visit. This underpins your organisation's profitability and customer satisfaction levels. With only 77% of customer issues being resolved during the first visit, an effective work order management system is critical to the competitiveness of your organisation.
Field service software provides a streamlined and automated way to manage your field service operations, from work order creation to job execution and debriefing.
Your dispatchers schedule work orders via their dashboard, which your technicians view in real-time from their smartphones or mobile devices, while also providing real-time updates through the software interface.
Mean Time To Service
The next key maintenance KPI is Mean Time To Service (MTTS) is the average time it takes between receiving a call and a technician arriving at the service location. Again, this underpins customer satisfaction levels as well as your organisation's productivity.
To increase productivity, your dispatchers need an efficient scheduling solution. Field service software provides route optimising capabilities, which helps them dispatch the best technician to the job quickly.
Mean Time To Repair
Mean Time to Repair (MTTR) is the average time taken to carry out repairs. Your technicians need real-time access to service information so they can complete their jobs quickly.
Field service software provides your technicians with mobility solutions, which give them access to your back office and service teams as needed. Communication solutions ensure the right people are part of the conversation via voice, video or messaging.
Maintenance KPIs & Field Service Software
Field service maintenance KPIs underpin your organisation's competitiveness. Although they are primarily used as a management tool, their goal is ultimately to deliver on your organisation's goals and promises. Managers can use the data to incentivise their technicians and set ambitious but realistic targets. It makes good business sense to deploy field management software for your organisation.
For more information about Microsoft Dynamics 365 Field Service see our implementation page: