Microsoft Teams usage has skyrocketed - if you haven't already implemented Microsoft's business collaboration tool, now is a great time.
If you're looking to adopt Microsoft Teams and your business already has SharePoint established, ideally you should integrate the SharePoint and Microsoft Teams apps in such a way that it strengthens your infrastructure and does not duplicate something already in place.
What are the most important points you need to consider should you decide to deploy Teams?
SharePoint - organise the files
SharePoint manages and stores all of your documents, so it makes good business sense to ensure that they are logically organised before bringing adopting Microsoft Teams. Capitalise on the more advanced library features of SharePoint such as version control and metadata in columns - do the housekeeping before implementing Teams.
Identify an existing SharePoint site for Teams integration
If you have organised SharePoint to cater for individual departments, projects, or both, you are using it to store and share documents and communication. Adopting Microsoft Teams will enable you to collaborate in a much more ad-hoc way.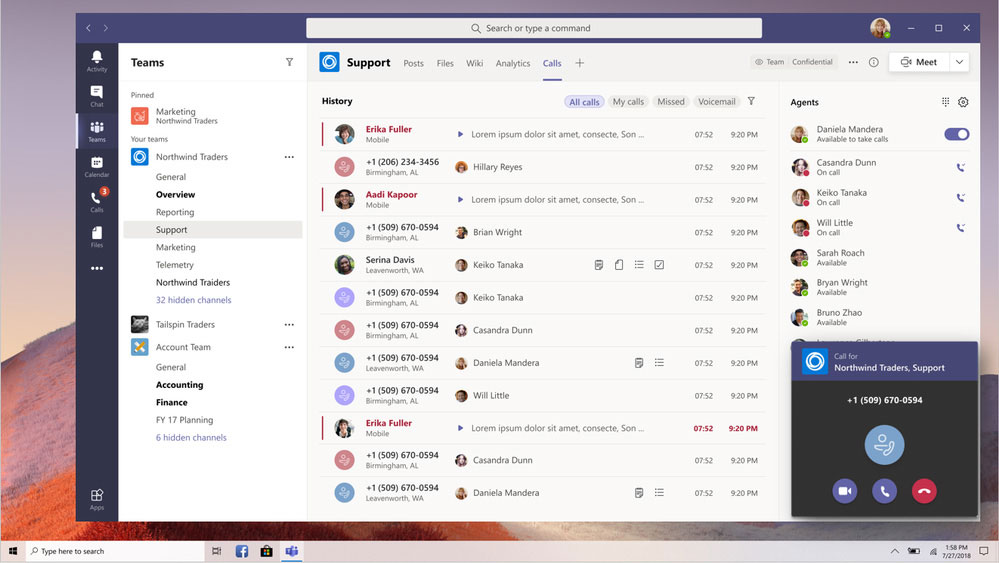 Teams will give you the ability to combine all of the information and conversations into one dedicated SharePoint Online facility. Identify and plan a rollout to cater to all of the existing individual SharePoint sites that are in use.
Adopting Microsoft Teams with SharePoint: How To
Open the homepage of an existing SharePoint site. Check to make sure the site has been set to private as this will allow you to assign a Microsoft 365 Group to it.
Located in the bottom left corner of the screen is a Microsoft Teams icon. Click to create a team. A notification will appear on the screen that says 'Success'. Clicking on the notification will take you to the Microsoft Teams app. You have now set up a new team and can collaborate.
In the left navigation toolbar, you will find a link to the new SharePoint Teams site that has been created.
Rolling out training to users before implementation is very important and ensures effective adoption. It is also prudent to ensure that your business has ongoing governance strategies in place, to ensure that all information is kept strictly controlled and is compliant with data protection.
If you're interested in adopting Microsoft Teams, please get in touch.