Egnyte and Microsoft SharePoint are cloud-based tools for businesses looking to manage and share files and assets.
The two tools have a range of similarities, but they do have their own unique features. Egnyte is a top-of-the-range cloud-based storage platform, but tools like SharePoint are taking aim at Egnyte's drawbacks. Here we assess Egnyte vs Sharepoint Online to see which may be the right content management solution for your organisation.
Features Of Egynte and SharePoint Online
Egnyte can work as a hub for business operations. It has its own content management platform that promotes collaboration and file sharing. In addition to these features, however, Egnyte Connect offers a full suite of integrations that allow businesses to manage everything in one place.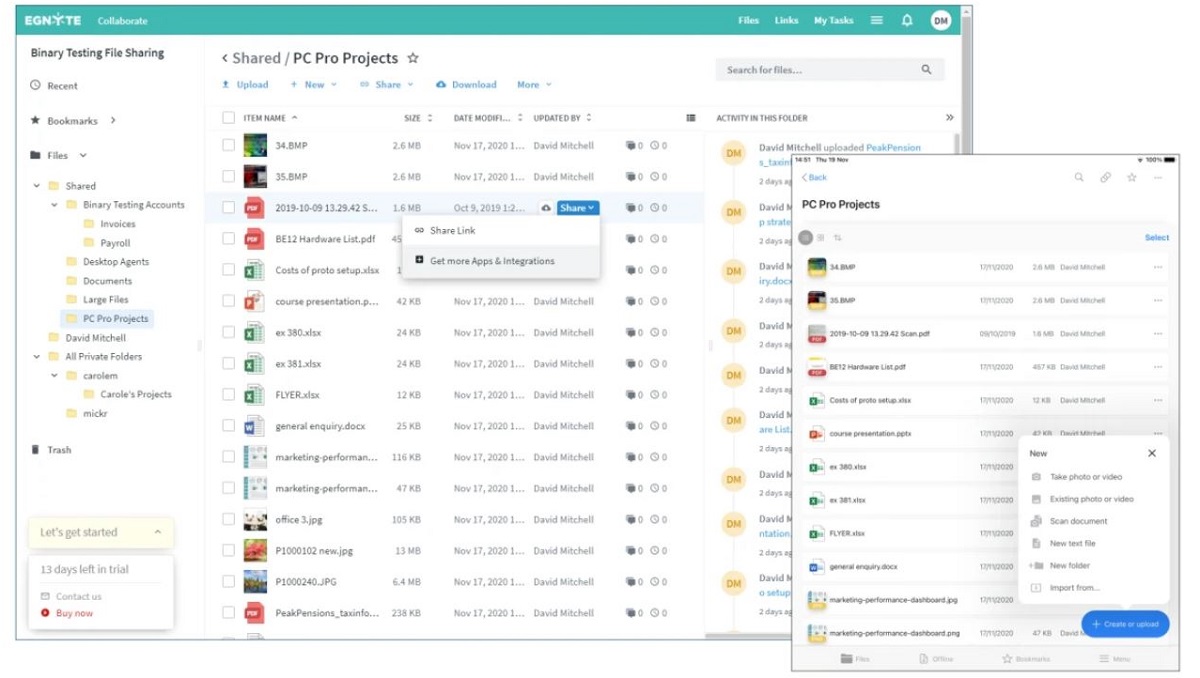 Where SharePoint Online is not as specifically tailored as Egnyte, businesses will find that much of the same functionality is available – and, in some cases, over and above. SharePoint's capability to be used as an intranet that employees can use to manage, create, edit and share content. It also has its own workflow management system that can surpass Egnyte's task management system.
Egnyte vs Sharepoint Online Usability
When it comes to ease of use, Egnyte's system is straightforward. The file management system is familiar and easy to use, with a layout very similar to Google Drive, Dropbox or OneDrive.
Despite this, Egynte does require users to subscribe to the software's logic. SharePoint Online is far more customisable and flexible in design. A well-configured site can therefore be even easier to use than Egynte, even if your users are not technologically literate.
While this does require some initial configuration, the result is far more tailored to a business' requirements than Egnyte.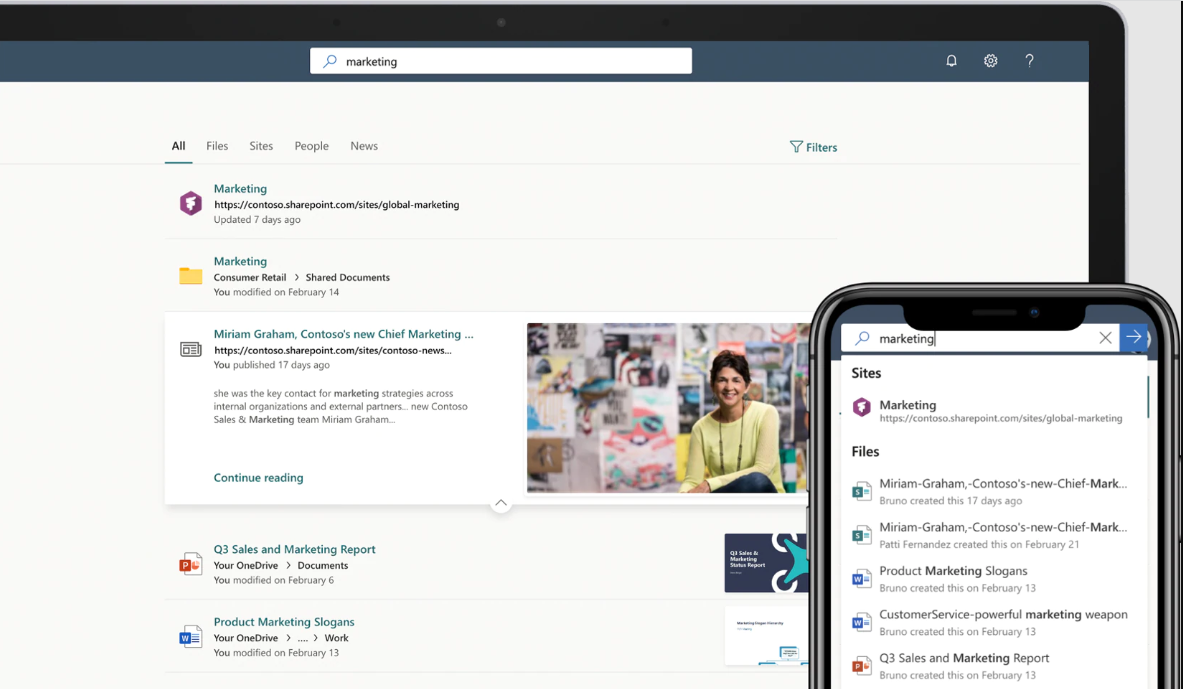 Collaboration And Productivity
Despite the fact these tools take a different approach to file sharing and storage, collaborative working and productivity is a strong focus for both.
Egnyte offers integrations with a range of third-party tools that can boost productivity, including integrating with both Google and Microsoft 365 suites.
However, Egynte cannot trump SharePoint Online in terms of collaborative working. The website-centric approach, coupled with the ability to create sub-sites for smaller projects, makes collaborating on projects across departments or teams much easier.
Plus, SharePoint Online integrates with other Microsoft 365 applications indigenously. This opens up potential new automation benefits plus access to Microsoft's advanced security solutions.
Cost Comparison
Egnyte advertises that its user licences start from $20 per month. In contrast, SharePoint Online can be had from as little as £3.80 per user per month (if a business doesn't already have qualifying Microsoft 365 licences, which many do).
While SharePoint may need more development out of the box, even with this a  business of 50 people should see SharePoint prove more cost-effective than Egnyte in the first six months of ownership.
Egnyte vs SharePoint Online: Verdict
On the whole, both tools offer a range of features and benefits to support content and project management.
Egnyte is an excellent file management and storage solution. But it is only that.
The additional flexibility of design, ease of usability and collaboration features of SharePoint Online may therefore prove more appealing for organisations – particularly those that are already using Microsoft 365 applications.
Find out more about SharePoint as a content management solution: