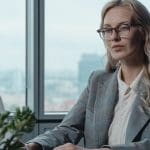 Microsoft Dynamics 365 Partner
Leading provider of Microsoft Dynamics 365 consultancy, development & support services
Leading Microsoft Dynamics 365 Partner For CRM Application Success
Supercharge your operations with Microsoft Dynamics 365 CRM solutions from Akita. As a leading Microsoft developer, we assist organisations with implementation and provide consultancy and support to ensure a healthy return on investment. We're even recognised as a Crown Commercial Supplier for our Microsoft Dynamics CRM and ERP solutions.
Microsoft Dynamics 365 has the functionality to automate many of the standard processes that currently waste valuable time. This enables organisations to create more efficient workflows and adopt a more streamlined approach to general operations.
With our in-house expertise in SharePoint, Power Platform and wider Microsoft 365 solutions, we offer a comprehensive service to cover all aspects of your business needs.
Speak to one of our experts about a Dynamics 365 CRM or ERP implementation today:
Transform Your Operations
To speak to one of our experts about Microsoft Dynamics 365 CRM implementations, migrations or support:
Smarter Operations With Dynamics 365 CRM Solutions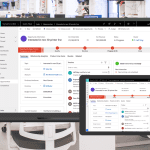 Microsoft Dynamics 365 applications are a series of business solutions designed to improve productivity and performance in key business functions such as sales, marketing, field service, customer service and project management.
Each Microsoft Dynamics CRM application is tailored to a business function, ranging from sales to warehousing.
Applications can work in isolation, or together to create more joined-up working and better business intelligence.
Dynamics 365 applications can integrate with wider Microsoft 365 and third-party software solutions, including accounts and marketing automation software, for enhanced functionality and more connected working.
Discover more about the potential of Dynamics 365 in our case studies:
Our Work
Benefits Of Microsoft Dynamics 365
Microsoft Dynamics 365 benefits organisations by centralising and standardising functions and operations from a single platform.
With one location and way of working, processes become faster, reporting becomes easier, and patterns and trends become visible.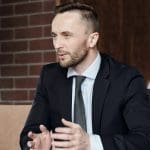 As a result, organisations can adapt procedures to better fit each other, making for more streamlined operations.
Whether it's accurate sales pipeline data or a complete record of customer service interactions, Dynamics 365 offers a single source of truth.
Better collaboration is also a major benefit within Dynamics 365. Teams that were previously disconnected, now have instant access to shared data and reporting on the go, helping them have smarter engagements and work more efficiently.
Microsoft Dynamics 365 Applications
Microsoft Dynamics 365 With Akita
A UK-based business applications developer and Microsoft partner, we've assisted organisations worldwide with Microsoft Dynamics 365 requirements.
With a team of experienced CRM and ERP consultants –  as well as wider SharePoint and Power Platform experts – we undertake both packaged deployments and custom development and expansion work.
We're also fully equipped to deliver all necessary wrap-around services, including consultancy, licensing and support. See below for more about our services: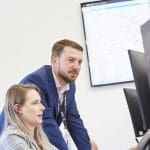 Microsoft Dynamics 365 Consultancy
Microsoft Dynamics 365 applications can be configured to the needs and workflows of each individual organisation, and as such, it makes a big difference to the functionality and therefore usability.
By having Dynamics 365 CRM applications meet your organisational requirements and streamline existing processes, you're more likely to see a maximum return on investment.
Our dedicated Microsoft Dynamics 365 consultants understand everything there is to know about both CRM implementations and ERP implementations. They work to understand an organisation's objectives challenges and goals, in order to suggest the best ideas for their new setup.
Unlike some organisations that only listen to what you want from your system, our experts will actually offer new approaches you may not have thought of with their depth of knowledge.
Discover More
Business Central: Professional Cloud-based ERP Solution
Business Central is Microsoft's ERP solution that simplifies the management of operations and finances. It enables organisations to connect their financials, sales, service, and operations to streamline business processes, improve customer interactions and make better decisions.
Benefits Of Business Central Include: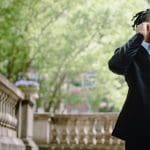 More efficient operations by increasing automation.
Accessible from any device allowing for on-the-go working
Instant reporting with real-time updates
Accurate cash flow predictions
Full integration with Office 365, Outlook and Teams
End-to-end management and all data tracked from a single system
View more about our Business Central development services:
View More
Business Central Demo
Get a better look at our Microsoft Dynamics 365 implementations with a demo led by one of our experts:
Microsoft Dynamics 365 Applications Pricing
Our QuickStart Packages offer fixed-price, fast deployments including all the essential configuration and training to get your organisation up and running with the new system. Costs can be spread over a payment plan and implementations are designed to cause minimal business disruption.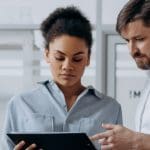 Microsoft Dynamics 365 Implementations
As a leading Microsoft 365 partner, Akita supports organisations with all aspects of CRM and ERP implementations.  This covers all of the consultancy, development and ongoing support an organisation may need post-deployment.
As well as support for Dynamics 365 applications, we also integrate relevant Microsoft and third-party applications add-ons too.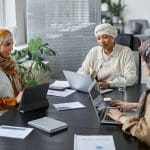 Microsoft Dynamics CRM Migrations
Whatever your current CRM, ERP or data solution, our migration process makes sure all required information is safely transferred to the new Dynamics 365 setup with as little business disruption as possible. We can also train and support users post-go live if required.
Once we have all the best from your existing system, we can then tailor a new Microsoft Dynamics 365 setup to fit organisational requirements and goals for the new system.
This can include recreating functioning former workflows, mapping data, and integrating any required software. Alternatively, with guidance from our experts, we can create new workflow processes to replace former redundant or inoperative channels.
Wider Microsoft 365 Capabilities
As Microsoft experts, we often undertake Dynamics 365 projects that combine multiple solutions such as Microsoft ERP, SharePoint and Power Platform.
Find out more about our wider capabilities:
About Akita: Leading Dynamics 365 Partner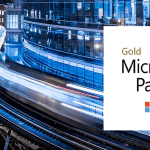 With 25 years of experience in digital success solutions, we have the resources to design, develop and implement Dynamics 365 applications, on time and within budget.
From locations in London and Kent, we work with both UK and global organisations to improve their operations. By streamlining processes and aiming to work smarter rather than harder, our solutions positively impact organisational growth.
We're also recognised both as a Microsoft partner and as a UK Crown Commercial Supplier for both Microsoft ERP and CRM services.
To discuss Microsoft Dynamics CRM or ERP solutions, please get in touch: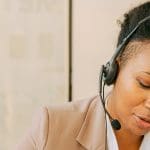 Microsoft Dynamics 365 Applications Partner
Get In Touch
To discuss Microsoft Dynamics 365 application implementation and support, please get in touch: