SharePoint Classic is now undergoing major changes. This will now make it easier for you to post information and news and use it on mobile devices.
This blog will outline the new ways in which this feature will operate and the controls an administrator will have with the new SharePoint Modern Experience.
How does it work?
The classic SharePoint will go through an automatic update the next time you visit the page. On your first visit to the new layout, you will have the chance to go through a short tutorial that will highlight the new changes and updates within SharePoint Modern Experience.
To benefit from these changes, it is ideal that you adopt the change, but you do have the option to still run the older version.
Why the change to SharePoint Modern Experience?
Over time, the SharePoint pages have grown more powerful. Microsoft has made these updates so that more people can use these capabilities and enjoy their benefits.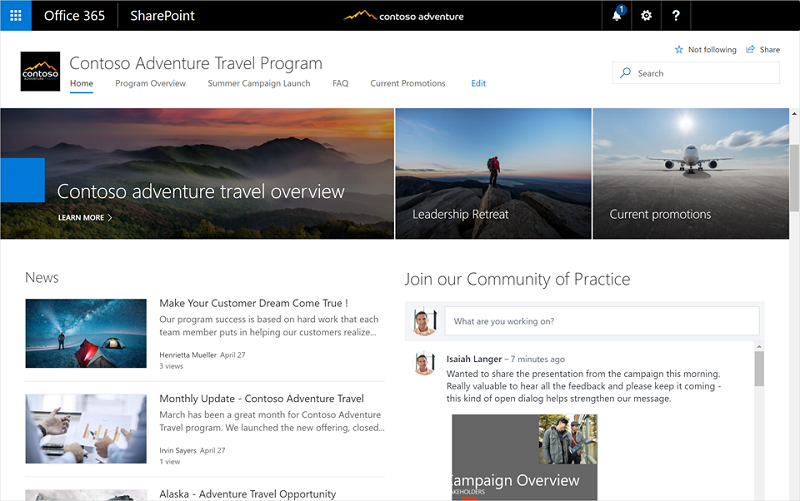 How do you prevent specific pages from getting updated?
Of course, there may be specific pages that you won't want to be updated. Some web parts in SharePoint Classic will not work in the SharePoint Modern Experience (although there are new alternatives to these).
If there are pages you don't want to update, there are different tools that you can use to disable the update:
1: Using PnP PowerShell, you can stop a particular site from being automatically upgraded.
2: You can use the Modernization Scanner and run it in 'HomePageOnly' mode.
Despite this, it is still recommended that you still modernise your site. This means that you can still benefit from the latest features that SharePoint Modern Experience has and improve the overall experience on both mobile and desktop.
What about the classic team sites?
Any classic team sites that are developed during the rollout of the change that are not specifically customised will get an automatic update. Once the rollout has finished, any classic team sites that are created will keep their home page.
Can I modernise additional pages?
If you wish to have a consistent experience for your users, then it is recommended that you modernise all the pages on team sites.
To find out more about migrating from SharePoint Classic to Modern Experience: