Research has shown that a sales CRM system raises the productivity of a business by 15%.
It's therefore not surprising that over 60% of businesses adopt a CRM within their first five years of operations. Sales is the business area that can benefit the most from a CRM, both in terms of day-to-day running and increasing revenues. Here we outline five key benefits of a sales CRM system:
Sales teams need a CRM system to centralise information
One of the benefits of a sales CRM is standardisation. Sales teams need a CRM to organise who is tackling what lead. One of the biggest problems that an organisation can face as it grows is communication. And for an expanding sales team, miscommunication can be disastrous. Leads get overlooked as team members assume others have dealt with them. Alternatively, multiple people reply to the same lead (sometimes in a contradictory manner), making you look disorganised and unprofessional.
With Microsoft Dynamic 365 Sales, all team members can see how enquiries have been assigned and what has been dealt with. Teams can also see all communications associated with a lead, so if another member of the team needs to deal with an enquiry they can get up to speed quickly. And as Microsoft Dynamics 365 is cloud-based, information can be accessed on-the-go rather than needing to get back to the office first.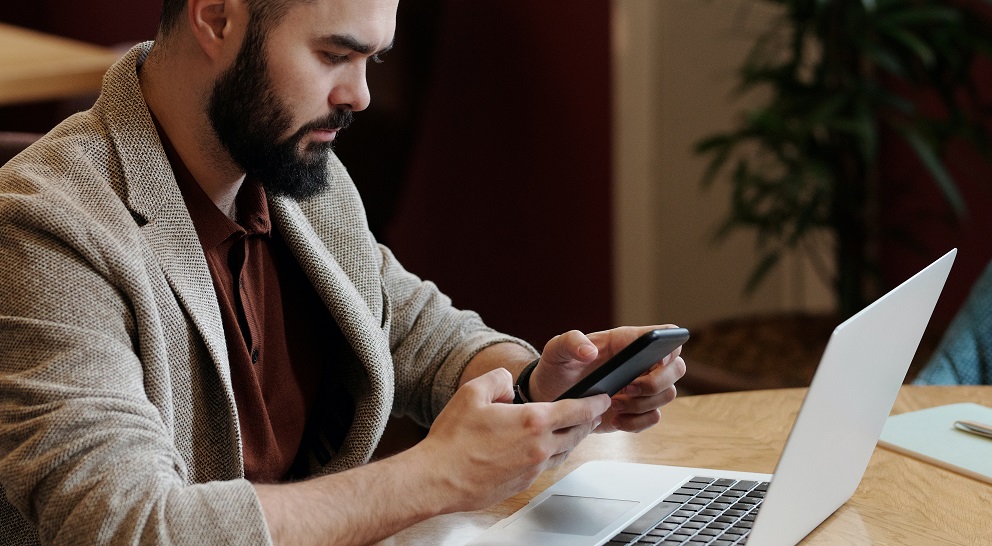 Managers can also see what each sales team member is working on and potential sales revenues from the existing lead pipeline. This can help them manage teams and their time better, spending more time assisting sales teams, or work with marketing to generate more leads if needed.
A sales CRM system helps to prioritise leads
Every lead is valuable, but some will be more immediate than others. For results, it's better for a sales team to commit their time to leads that are more certain sales.
Microsoft Dynamics 365 can serve both needs. Leads can be prioritised in Microsoft Dynamics 365 by their level of importance or last contact. Dynamics 365 AI for Sales can even help sales teams to spot buying signals in communications they've received.
Should a potential customer not be ready to buy yet, sales can use Dynamics 365 to refer them back to marketing for further nurturing. That way, the next time they make contact they're ready to make a more immediate sale.
A sales CRM system can streamline processes
Should a potential buyer say 'yes' to a deal, sales teams need to move quickly to be able to pass the opportunity on to accounts and start dealing with the next lead. They don't want to be chasing for invoice details or delivery addresses which either waste time or allows buyers to change their minds.
Microsoft Dynamics 365 Sales ensures that all the details relevant to a potential order are collected during the sales cycle rather than waiting until the sale to then scrabble to get details.
Tracking sales in this way can also help accounts or dispatch teams to manage their schedule better in accordance with incoming volume of orders. This ensures a better experience for new customers. Speaking of which....
Customer Service benefits of a sales CRM system
Most businesses invest a large amount of time and money into winning new business. But smart businesses ensure there's budget left over to win more business from existing customers.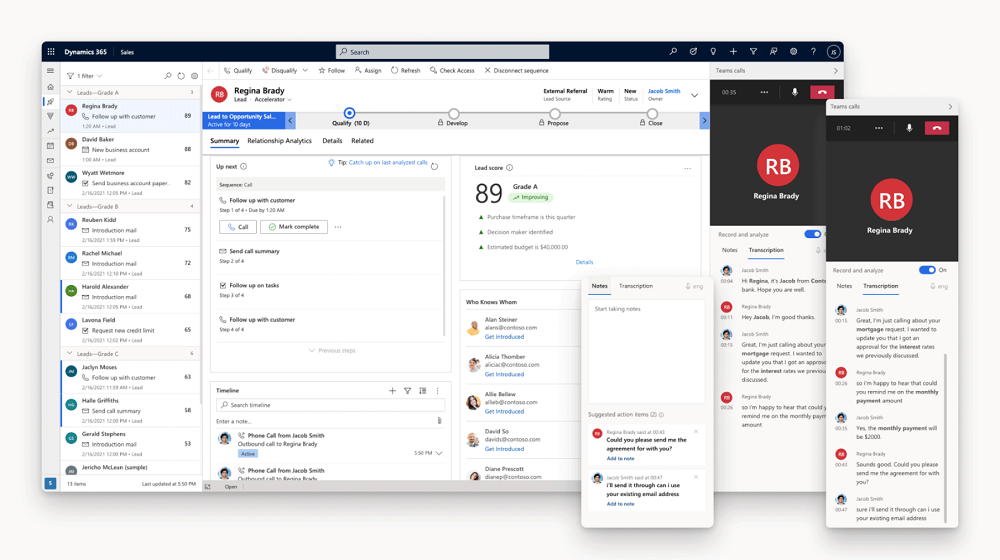 Doing more business with existing customers takes one-fifth of the effort of winning a new customer. And of the qualities that make sure a business keeps doing business with you, good customer service ranks highest.
With Microsoft Dynamics 365, good customer service is not hard. A sales CRM will give you many of the features that will help you improve your customer service. Dynamics 365 will put records of all purchases and communications in a central location for all to access. So now anyone in the team can therefore access the information to be able to speak confidently and personally to that customer.
Adding Microsoft Dynamics 365 Customer Service to your CRM solution can also help you communicate over a wider range of communication channels. This can include feedback from social media or website chat screens. You can communicate with customers in the way that's most convenient to them, while still keeping track of interactions.
And with Power Virtual Agent, you can use chatbot technology to intelligently answer customer queries even when you're not in the office, giving them the answers they're looking for 24/7 service.
The better you serve your customers, the more likely they are to keep buying from you. And one of the key benefits of a sales CRM system is how easy this becomes.
Sales teams need a CRM system to increase revenues (...if used correctly)
Of course, of all the benefits of a sales CRM system is the increase sales revenue, whether by increasing new business or retaining more existing customers.
But a well-utilised sales CRM can help increase revenues in other ways. You may set Dynamics 365 for Sales up to capture more information about potential customers during the sales cycle. This can help marketing to identify other prospects in the same industry or with similar requirements.
By reviewing sales communications within Dynamics 365, sales managers can see how deals were won or lost. They can then establish new sales strategies or extra training to help improve sales conversions.
Alternatively, reviewing Dynamics 365 may identify where multiple prospects have expressed the same sales objections. Sales and marketing may then prepare materials to overcome these objections quicker. This then shortens the sales cycle.
Any of the above factors have the potential to raise revenue and can all be achieved easily with Microsoft Dynamics 365.
Discover more about the benefits of a sales CRM system with our Dynamics 365 Sales page: