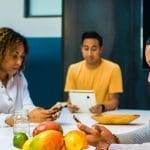 Dynamics 365
Microsoft Dynamics Migrations
Discover how we can assist in migrating to Microsoft CRM and ERP systems
Moving To Microsoft ERP And CRM Solutions
Experienced Dynamics Migration Services Partner
Our Microsoft Dynamics migration services get organisations up and running with a new solution quickly and with minimal disruption.
Whatever the current CRM, ERP, or data solution, our migration process will ensure all valuable information is safely transferred to the new Dynamics 365 setup with as little stress as possible. We can also train and support users post-go live if required.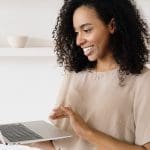 Moving To Microsoft
Third-Party CRM To Dynamics 365
For organisations looking to make a Dynamics migration from a non-Microsoft solution, we can simplify the process.
We begin with stakeholder engagement to assess the issues with the current CRM system and uncover the drivers for moving to a new Microsoft solution.
This is followed by an audit of the existing CRM setup. This establishes what in the current system works and can be kept, what can be discarded or improved, and what the new solution needs to achieve that the old couldn't.
Whether coming from Zoho, Salesforce, HubSpot or another solution, our Microsoft Dynamics migration services make it simple to shift to Microsoft's solution.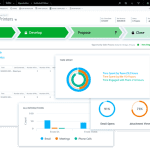 Dynamics Migrations Services
Tailored To Your Requirements
Once we've extracted the best from the existing system, we'll tailor a new Microsoft Dynamics 365 to fit organisational requirements and goals.
This can include recreating former workflows, mapping data, and integrating any required software. Alternatively, with guidance from our experts, we can create new workflow processes that take advantage of Microsoft's functionality and help teams work more efficiently with the capabilities of the new CRM platform.
When ready to go live, we provide user training and offer ongoing support to ensure the new Dynamics 365 system is adopted successfully.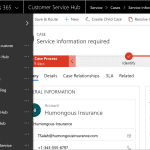 Upgrade Old To New
Legacy Microsoft Solution To Dynamics Migration
Alongside migrations from third-party CRM or ERP solutions, we also oversee migrations between different versions of Dynamics.
Whether looking to move from Dynamics CRM to Dynamics 365, On-Premise to a cloud-hosted solution, or upgrade your ERP system from Navision to Business Central, we can assist.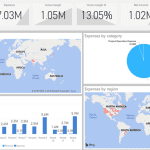 Information Management
Microsoft Access to Dynamics Migration
We can also migrate Microsoft Access to Microsoft Dynamics 365 to improve usability and data management.
Dynamics 365 offers smarter ways of using and managing Access data – whether that's tracking sales leads, capturing marketing lists or running finances and accounts.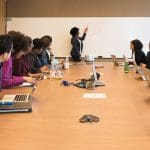 Training And Aftercare
Post-migration Support
Once the new Dynamics 365 implementation is completed, we can then provide training. User adoption training helps staff understand the new Dynamics setup quickly, ensuring minimal business disruption.
We can also provide ongoing support for the new Dynamics 365 set up as a managed service, allowing for organisations to draw down time as needed for minor changes, support items or further focused training.
Microsoft Dynamics Migrations With Akita
With over 20 years of experience in digital success solutions, we design, develop and support business intelligence technologies for organisations across the UK and internationally.
Migrations are a common part of the CRM and ERP system work we undertake for organisations. Our process for migrations is well-defined and our approach is based on both best practices and experience.
And with our wider Dynamics 365 services, we'll be able to support you with any additional development or ongoing support requirements you might have.
To discuss Microsoft Dynamics migrations with our experts please get in touch.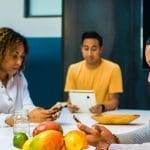 Expert CRM & ERP Solutions Partner
Discuss Microsoft Dynamics Migration Services
For more about our migration services please get in touch: