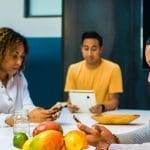 Microsoft Dynamics 365 Migration Services
CRM migration consultancy and support from a leading Dynamics 365 migration company
Experienced Dynamics 365 Migration Services Partner
Our Microsoft Dynamics 365 migration services offer a fast and hassle-free move to a new Microsoft CRM or ERP solution.
Whatever the current CRM, ERP, or data solution, our migration process will ensure all valuable information is safely transferred to the new Dynamics 365 setup with as little stress as possible. We can also train and support users post-go live if required.
Dynamics 365 Migrations
To discuss CRM migration requirements with our expert consultants: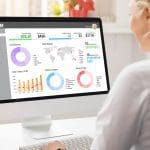 Moving To A Microsoft CRM System
Third-Party CRM To Dynamics 365 Migration
For organisations looking to make a Dynamics migration from a non-Microsoft solution, we can simplify the process.
We begin with stakeholder engagement to assess the issues with the current CRM system and uncover the drivers for moving to a new Microsoft solution.
This is followed by an audit of the existing CRM setup. This establishes what in the current system works and can be kept, what can be discarded or improved, and what the new solution needs to achieve that the old couldn't.
Whether coming from Zoho, Salesforce, HubSpot or another solution, our Microsoft Dynamics migration services make it simple to shift to Microsoft's solution.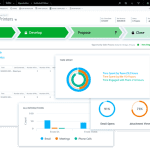 Dynamics 365 Migration Services
Tailored To Your Requirements
Once we've extracted the best from the existing system, we'll tailor a new Microsoft Dynamics 365 to fit organisational requirements and goals.
This can include recreating former workflows, mapping data, and integrating any required software. Alternatively, with guidance from our experts, we can create new workflow processes that take advantage of Microsoft's functionality and help teams work more efficiently with the capabilities of the new CRM platform.
When ready to go live, we provide user training and offer ongoing support to ensure the new Dynamics 365 system is adopted successfully.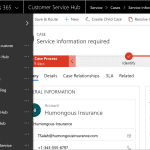 Upgrade Old To New
Legacy Microsoft CRM To Dynamics 365 Migration
Alongside migrations from third-party CRM or ERP solutions, we also oversee migrations between different versions of Dynamics.
Whether looking to move from Dynamics CRM to Dynamics 365, On-Premise to a cloud-hosted solution, or upgrade your ERP system from Navision to Business Central, we can assist.
Need ERP Or CRM Migration Assistance?
Speak with an expert to find out more about our Dynamics 365 migration services: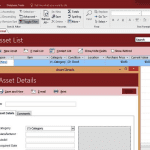 Dynamics 365 migration services
Microsoft Access to Dynamics 365 Migration
We also regularly migrate Microsoft Access to Microsoft Dynamics 365 to improve usability and data management.
Dynamics 365 offers smarter ways of using and managing Access data – whether that's tracking sales leads, capturing marketing lists or running finances and accounts.
We'll be happy to guide you through the process and the new functionality available following an Access to Dynamics 365 migration.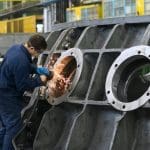 MICROSOFT PARTNER OFFER
Save Up To 60% On Business Central Licensing
Organisations looking to migrate from Microsoft Dynamics NAV, Dynamics GP or Dynamics SL can access significant discounts on Business Central cloud licensing. Get in touch for more information:
Dynamics 365 Support & Training
Post-Dynamics 365 Migration Support Services
Once the implementation of your new Microsoft CRM or ERP solution is complete, Akita can provide training to staff as part of our Dynamics 365 migration services.
User adoption training is essential as it enables employees to grasp the new Microsoft Dynamics solution efficiently, which in turn ensures minimal business disruption. Our training program is tailored to meet the specific needs of your organization and will equip your staff with the necessary skills to operate the new system effectively.
As part of our service, we also offer ongoing support for the new Dynamics 365 setup as a managed service. This means that organizations can access support as and when required, for minor changes, support items, or additional focused training. Our team of experts is available to assist you in resolving any issues that may arise, ensuring that your system operates smoothly and efficiently at all times. With our managed service, you can be confident that your Dynamics 365 system is in good hands and that you have access to the support you need, whenever you need.
Dynamics 365 Migration Services FAQ
What Are The Benefits Of Migrating To Dynamics 365?
Microsoft Dynamics 365 is a modern cloud solution. Always secure and up to date, it offers comprehensive CRM or ERP solutions that can support organisations' growth. Many organisations also migrate to Dynamics as it integrates and enhances existing Microsoft 365 services they have. Discover more here:
View More
What Types Of Data Can Be Migrated To Dynamics 365?
Practically all types of data formats can be migrated whether from a legacy Microsoft ERP or CRM solution or other sources such as SQL databases, Access files or even Excel data. This includes sales data, product information, case records and finance information.
How Do I Prepare My Data For Migration To Dynamics 365?
Our consultants will guide you through the requirements as part of our Dynamics 365 migration services, typically arranging an audit of existing data and information ahead of a migration.
What Are The Costs Involved In Migrating To Dynamics 365?
Migration costs for our Dynamics 365 migration services comprise of scoping, development, licensing and post-deployment support and training. For large volumes of data there may also be an additional cost for data cleansing. For an accurate quote please get in touch:
Request A Quote
How Do You Ensure Data Security During The Migration Process?
Depending on the data size, we will typically use a secure file-sharing solution using our own SharePoint Online tenant. This is both protected by both password, IP exclusion and multi-factor authentication.
How Do I Ensure Minimal Disruption To My Business During The Migration Process?
As an experienced Dynamics 365 migration services partner, we endeavour to minimise the impact of any ERP or CRM migration. Typically this will involve developing your new Microsoft CRM or ERP in parallel to your existing system using a snapshot of data. Once the development of your new solution is complete and tested to satisfaction, any additional data is migrated over before go-live. A date for the switchover is then agreed upon and appropriate training is provided.
What Kind Of Training And Support Is Available For Staff After The Migration To Dynamics 365?
As part of our Microsoft Dynamics 365 migration services, we'll deliver training a period of hypercare for your new CRM or ERP system to take care of any issues or changes needed immediately after go live. We then offer a support managed service plan that provides banked hours that can be used for training, minor changes, report generation and wider consultancy. Find out more here
View More About Support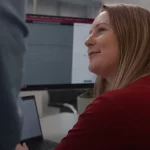 Professional Dynamics 365 Migration Company
With over 20 years of experience in digital success solutions, we design, develop and support business intelligence technologies for organisations across the UK and internationally.
Migrations are a common part of the CRM and ERP system work we undertake for organisations. Our process for migrations is well-defined and our approach is based on both best practices and experience.
And with our wider Dynamics 365 services, we'll be able to support you with any additional development or ongoing support requirements you might have.
To discuss Microsoft Dynamics migrations with our experts please get in touch: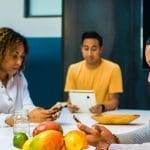 Expert CRM & ERP Solutions Partner
Need A Microsoft Migrations Expert?
For Microsoft Dynamics 365 migration services please get in touch: