Low-code, low-cost business apps from an expert partner
Microsoft Power Apps is a market-leading, low-code app solution for developing professional apps and eforms. As an experienced Microsoft Power Apps developer, Akita has created app solutions for a broad range of industries and requirements.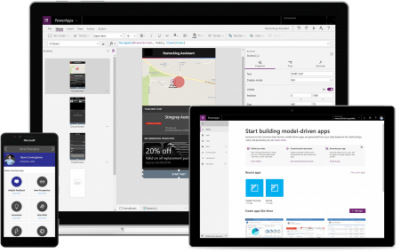 Functioning on a wide range of mobile devices, they have the potential to enhance business processes, streamline task and drive new working efficiencies.
Our solutions are delivering new operating efficiencies at every level, driving workplace transformation and increasing the competitiveness of our customers.
To discuss Power Apps developments and solutions, please get in touch:
Contact Us

What is Microsoft Power Apps?
Power Apps is Microsoft's market-leading solution for the fast creation of low-code applications. Apps can be tailored to simplify and improve common work processes, boosting staff productivity in turn. They can also be used to create smart eforms that digitise paper-driven processes.
Solutions can work as a standalone solution linked to any data source. However, their true power lies in being combined with wider Microsoft 365 applications, such as Dynamics 365 and SharePoint, to unlock advanced automated processes and deliver smart working.
Using your data to power your apps, the possible applications are limitless.
Arrange A Demo
Our Microsoft Power Apps Solutions
Businesses require tailored solutions to efficiently address their unique operational challenges. As an experienced development partner for with wide experience of improving business workflows, we can deliver bespoke Microsoft Power App solutions that meet your organisation's needs. Whether you have a clear vision of the app or eform you need, or simply have an idea you wish to explore, we have the expertise to assess and deliver your vision.
Our process begins by reviewing the way your organisation works. This deep dive allows us to grasp the nuances of your operations, ensuring the resulting solution is more than just functional; it's optimised for your specific needs.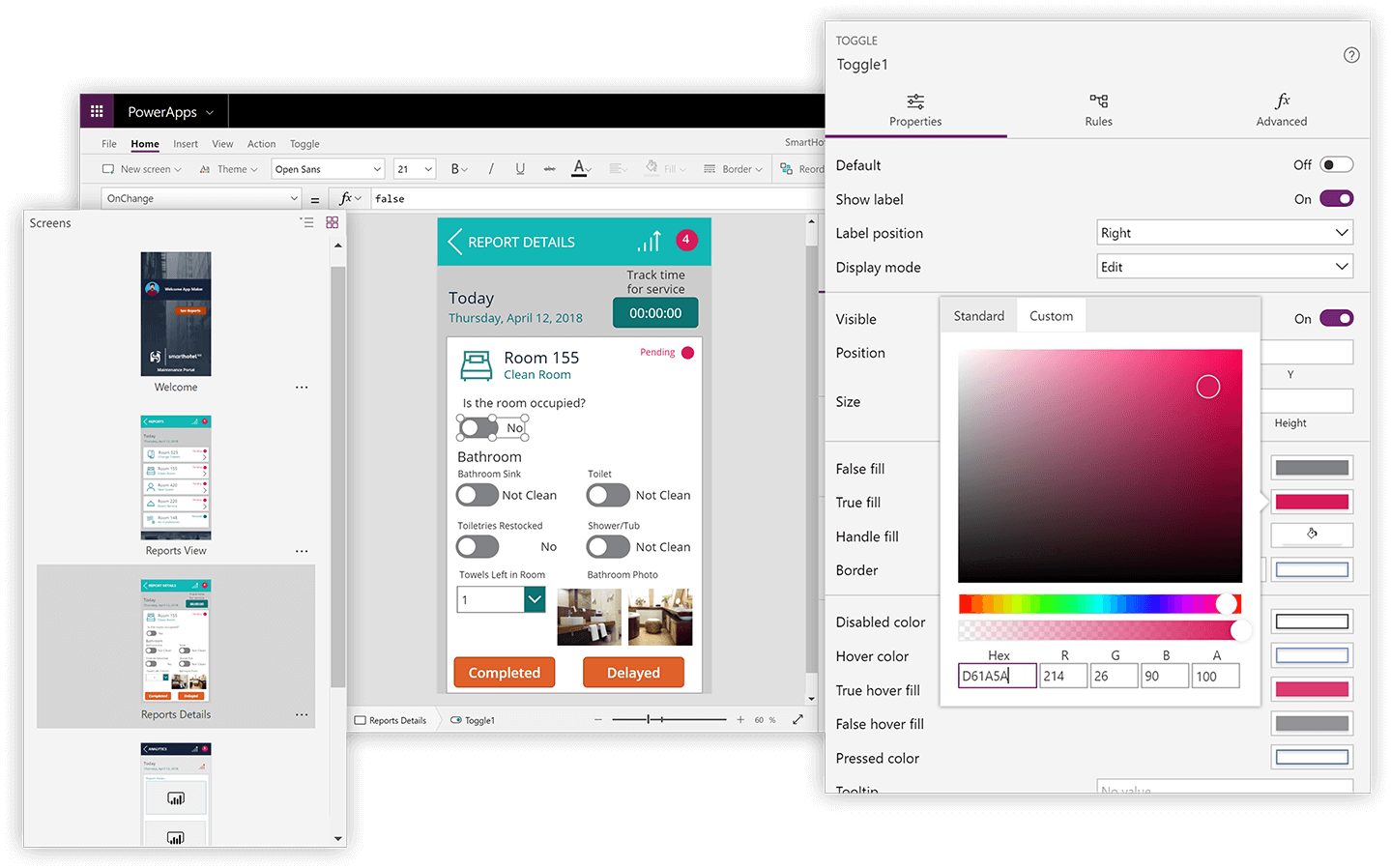 From there, we'll design and create a solution that meets your requirements as well as reflects your organisation's branding and identity.
We then facilitate seamless integration between your Power Apps solution and your chosen data source or sources. Should your needs dictate, we can also transition data into Microsoft's cloud platforms, enhancing accessibility and ensuring that your team can leverage the solution irrespective of location.
Before any app reaches your hands, it undergoes rigorous testing. This ensures that what you receive isn't just an app that meets its specifications, but one that excels in real-world scenarios, offering smooth, trouble-free performance in the field.
Keeping London moving with Power Apps
Incident Management Power App Solution
Discover how we've simplified the management of road incidents with a custom Power App solution
Our Work
Microsoft Power Apps Solutions
Discover some of the solutions we've developed to date, all of which can be purchased or which may inspire your own development ideas:
Benefits of Power Apps
Simplify the design and creation of apps and eforms. The benefits of working with the platform include:
Flexibility – Power Apps and eforms will run on a variety of devices including phones, tablets and PCs. They can also be integrated with Microsoft Teams.
Customisation – Apps can be designed to organisational specifications, including incorporating company branding and styling.
Fast development – Without the need for extensive custom coding, Power Apps solutions can be designed quickly, in turn reducing costs.
On & offline – Can work with or without an internet connection. App data will then sync once a connection is established.
Cost-effective & secure – Much cheaper than other custom-coded apps, and safer to integrate with your sensitive data.
Powerful when linked to SharePoint, Dynamics 365 or Dataverse, apps can operate as standalone solutions or run from a variety of other data sources.
Discover more about our Power Apps solutions to date:
Our Work

About Akita Intelligent Solutions
We design, develop and support business intelligence technologies for organisations across the UK and internationally.
Our bespoke app solutions drive new business efficiencies and transform working practices.
Our deployments work as standalone solutions but also complement wider Microsoft 365, SharePoint, Business Central and Dynamics 365 deployments.
We're such a believer in the technology that it also sits behind many of our internal systems. So if you're looking to understand more about how solutions can benefit your organisation's operations, we'll be happy to show you how they benefit ours.
For more information or to discuss a project please get in touch: