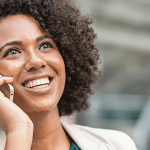 Microsoft Dynamics 365 Support Services
Responsive support and development time, offered ad hoc or as a managed service.
Professional Microsoft CRM Support Service
Experience the benefits of Akita's professional Microsoft Dynamics 365 support services, tailored to meet the specific needs of organisations across the UK and internationally.
With our flexible service options – including both ad hoc support and comprehensive Dynamics 365 and Business Central support plans – we'll ensure that your Microsoft Dynamics requirements are fully addressed.
Our dedicated team of expert consultants is available to provide timely assistance, guidance, and support. Our consultants are fully abreast of the latest Microsoft technologies, empowering your business with advanced features and capabilities.
Coupled with exceptional customer service, we'll ensure your Microsoft CRM and ERP systems are optimised for success.
Benefit from our expertise and focus on your business while we take care of your Microsoft Dynamics support needs – speak to Akita today:
Microsoft Dynamics Support Plans
For more about our Dynamics 365 support services, please get in touch:
Dynamics 365 Support Services
Discover more about the support services offered by our team of developers and consultants:
Microsoft Dynamics 365 Support Plans
For ongoing support requirements, we offer managed service plans. This provides organisations with a more cost-effective way of supporting their instance and accessing a range of Dynamics-related services.
Our managed service plan offers banked time for break/fix support for Dynamics 365 and Power Platform applications. All support requests are dealt with by our team of Microsoft-accredited consultants and managed to strict contractual SLAs.Time can also be used for application changes, consultancy and small development items further training and project planning for your next phase of development.
| Package | Bronze | Silver | Gold | Custom |
| --- | --- | --- | --- | --- |
| Typical User Count | 1-3 Users | 4-10 Users | 11-20 Users | 20+ Users |
| Break Fix Support SLA Backed | 1 hour / month | 2 hours / month | 4 hours / month | X hours / month |
| Discounted Day Rate | N/A | 5% | 10% | X% |
| Process & System Review | Annual | Bi-Annual | Quarterly | TBC |
| Pricing | £130 / month | £260 / month | £520 / month | £POA / month |
Package

Typical User Count

Package

Break Fix Support SLA Backed

Package

Discounted Day Rate

Package

Process & System Review
Dynamics 365 Support For Leading University
Organisations of all sizes make use of our support managed service. Discover how it benefits a leading UK university:
Case Study
Wider Microsoft 365 Managed Support
Alongside our Intelligent Solutions team, Akita has a full IT managed service division. As such, we have both the capacity and expertise to discuss all of an organisation's Microsoft 365 support and development requirements.
We operate a 24-hour helpdesk and a team of Microsoft experts able to support solutions from Azure to Visio. As such, we're uniquely positioned to deal with all of an organisation's Microsoft 365 requirements, from migration to cloud management, security and daily support.
To discuss a 360-degree support solution for your Microsoft 365 setup please get in touch.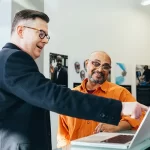 Ad Hoc Dynamics 365 Support Service
For organisations looking for immediate assistance with an issue, we can provide Microsoft Dynamics and Business Central support on an ad hoc basis. We support Dynamics 365 in all its forms, and can also provide assistance with legacy Microsoft Dynamics support requirements.
Support is charged on an hourly basis and is open to all organisations, not just existing customers. Assistance will be provided by one of our expert consultants and all requests are dealt with quickly.
If it's more cost-effective to deal with your issue as a standalone project, we'll provide a project quote at a discounted rate. And should an organisation accessing ad hoc Microsoft CRM support find a benefit in support on a more regular basis, we'll be happy to discuss tailoring our support managed service to your requirements.
Microsoft Dynamics Support FAQ
What Hours Is Your Microsoft Dynamics Support Available?
Our standard support hours are Monday to Friday, 9am-5pm
What's Covered By Your Support Service?
Our support service covers: In-depth support tasks for Dynamics 365; assistance with Power Platforms; user training; Power BI report creation; consultancy and project planning
What's Your Response Rate For Microsoft Dynamics Support?
Our contractual SLA response ensures all issues are addressed within two hours. Typically though we address issues much faster.
What Dynamics 365 Applications Do You Support?
We provide both ERP and CRM support services. Dynamics 365 applications supported include: Business Central, Navision, Sales, Marketing, Field Service and Customer Service.
We can also provide support for On premise solutions if able to get remote access to the hosting server.
What Support Channels Are Available?
Requests can be submitted via phone, email, our website or our dedicated customer portal.
Do You Offer Ad Hoc ERP or CRM Support?
Yes. Alongside our managed service we can provide Microsoft Dynamics 365 support on a per hour basis. This can useful for resolving specific issues or helping to navigate an update such as a Wave release.
Can You Support Wider Microsoft 365 Technologies?
Yes. Our business applications team can offer a packaged support service covering Business Central, Dynamics 365, SharePoint and Power Platform.
For wider Microsoft 365 and IT support services, Akita's MSP division can support every aspect of your business technology and processes. Discover more:
View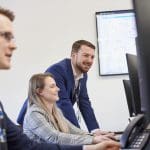 About Akita Intelligent Solutions
With over 20 years of experience in digital success solutions, we design, develop and support business intelligence technologies for organisations across the UK and internationally.
Our Microsoft Dynamics support is utilised by organisations ranging from industry to education institutions. Our service offers them peace of mind around their Microsoft CRM or ERP solution that expertise is always on hand as they need it.
To discuss wider Microsoft 365 support, please get in touch: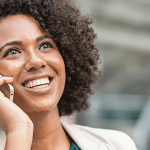 Microsoft Dynamics 365 Support Services
Get In Touch
To find out more about our Dynamics 365 support services