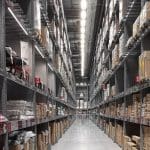 Microsoft Business Central Implementation Services
Understand our process of implementing Microsoft's leading ERP software solution
Expert Partner For Microsoft ERP Implementation
Microsoft's Business Central is a comprehensive ERP software solution transforming operations and finance management. Our Business Central implementation services ensure that your ERP solution integrates seamlessly with your business processes.
Our expert consultants will guide you through all of Business Central's finance, sales, service, inventory, warehousing and operations capabilities. They'll then tailor your ERP solution to enhance your business and the way you work.
Contact us to discover the potential of a Business Central implementation for your organisation:
Work With Us On Your Project
To discuss a Business Central implementation with us please get in touch:
Business Central Solutions
Business Central has the capability to transform operations management thanks to the following functionality:
Implementing Dynamics 365 Business Central With Akita
As an experienced Microsoft business applications developer, our consultants have assisted organisations worldwide with Microsoft ERP deployment. Through the following approach, we help them to maximise their operations, reduce costs and achieve their business objectives.
We begin by understanding your business and its aspirations. We'll then map out common processes within your organisation to assess how they can be improved upon in Business Central.
Development & Customisation
Based on requirements our developers will tailor Business Central's broad-reaching features to match your needs. This includes configuring reporting to meet common requirements.
Transitioning from another system? We'll ensure data is migrated seamlessly, and with utmost accuracy and integrity, so you're ready to go live without interruption to your operations.
We ensure Business Central communicates flawlessly with wider business systems, such as CRM systems, eCommerce platforms, or wider applications.
Once configured, we deploy your solution in a test area. Following rigorous testing to ensure everything works as intended, we'll then move it to your environment.
Once deployed, we'll conduct training sessions to ensure all your users are confident in using your new Business Central solution. Training will be tailored to role, and we'll provide you with relevant reference resources.
We'll provide immediate post-go live support to ensure your system operates as you desire.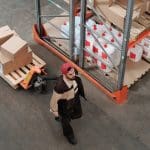 Benefits Of A Business Central ERP System
Microsoft Dynamics 365 Business Central is a highly regarded cloud-based ERP system. Alongside powerful financial management capabilities, it offers supply chain operations management tools that support tasks from procurement to end retail.
It also offers a comprehensive view of customer relationships and can assist with the efficient management of sales opportunities from 'quote to cash'.
Business Central also excels in project management, ensuring projects remain within budget and time constraints. And when integrated with Power BI, it offers powerful analytics and reporting, empowering data-driven decisions within your organisation.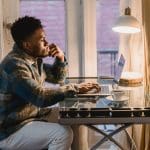 Intuitive & Scalable ERP Solution
Business Central is easy to adopt within your organisation. Mirroring other Microsoft products, user functionality will be familiar to those already acquainted with the Microsoft ecosystem, with the intuitive user interface helping reduce the learning curve typically with ERP systems.
The integration capabilities are another plus, with seamless synchronisation with other Microsoft solutions such as Dynamics 365, Office 365 and more, providing a unified experience that increases productivity and simplifies data flow across platforms.
And as Business Central is designed to be a centralised operations solution, integrations with third party applications are widely supported, allow you to expand functionality as your success grows.
Packaged Business Central Implementations From £4,750
Ready to transform your operations? Our Business Central packages offer fast-paced, fix deliverable implementations to get you up and running.
Why Choose Akita for Business Central Implementation?
With over 25 years of experience supporting organisations with their business technology, Akita brings extensive technical and best-practice understanding to every one of our projects. Wider benefits of our approach include:
Security & Compliance: Your data is our priority. As a Cyber Essentials Plus holder, we ensure all implementations are compliant with industry standards, safeguarding your business information. We're also highly experienced in configuring Microsoft security measures to deliver a balance of assurance and convenience.
End-to-End Support: From initial consultation to post-go-live support, we're with you at every step. Our consultants ensure your Business Central implementation is smooth and the solution meets your needs. We'll continue to empower your team with the necessary training, ensuring they harness the full potential of the platform.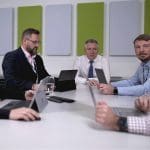 Expertise: Our seasoned professionals come with deep industry knowledge, ensuring your Business Central implementation meets your specific sector needs.
Approach: We deliver solutions, not software. So, we'll tailor Business Central to exactly meet your business needs – both now and in the future – rather than simply giving you off-the-shelf software that doesn't align with your goals.
Training & Skill Transfer: We partner with organisations long term, so our responsibility doesn't end at implementation. And we'll keep you up to date with relevant developments that could benefit you.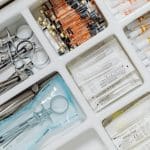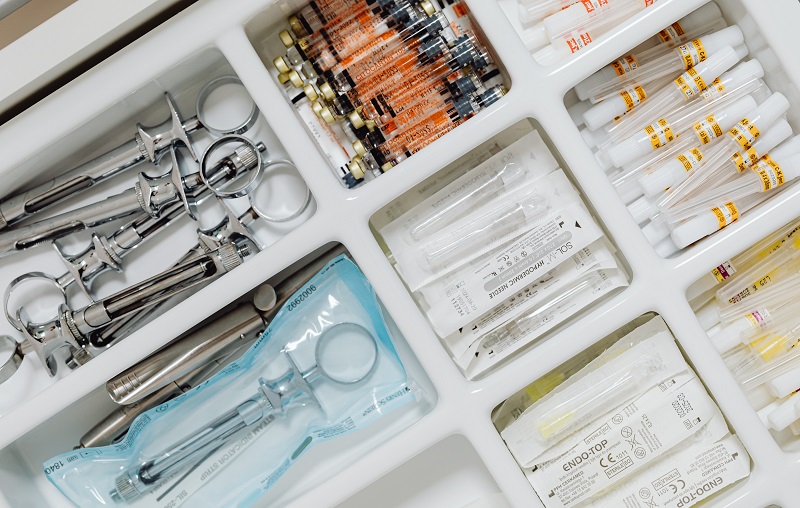 Case Study: QuickBooks to Business Central Migration
Discover more about how our Business Central implementation has transformed finance management for a medical supply company
Read More
Business Central Implementation FAQ
How long does a Business Central implementation take?
Business Central implementation project timeframe will vary based on the complexity of the requirement. A new deployment without the need to integrate migrated data from other platforms can easily be completed in less than two weeks. More advanced solutions requiring wider software integrations will take longer but can be approached in a phased manner to allow elements of functionality to go live faster.
Can Business Central be customised?
Business Central is highly customisable to business needs. With a range of finance and operations modules available, it's designed with flexibility in mind. Some customisation can be undertaken by users, while others do requirements development time. Additionally, there's a large marketplace of extensions and add-ons available, allowing organisations to integrate additional features or third-party applications as required.
Can you integrate Business Central with other systems?
Yes. Business Central integrates effortlessly with wider Microsoft 365 solutions to introduce enhanced working efficiencies. It can also be integrated with a broad range of other software and applications, becoming a centralised hub for all your operational requirements.
What industries have you implemented Business Central for?
Our highly experienced developers and consultants have worked on large-scale projects for sectors including finance, manufacturing, automotive, the steel industry, defence, energy, furniture, construction, service, textiles and more.
How does Business Central handle updates and upgrades?
As a cloud-based solution, Business Central handles updates and upgrades seamlessly. Security patches typically associated with other ERP software are undertaken automatically by Business Central. Any updates potentially impacting operations can be manually approved by users. Twice a year Microsoft provides new features and significant improvements to the platform that can be deployed at a user's convenience.
What reporting is available in Business Central?
Out of the box Business Central offers a range of ad hoc and real-time financial and operational report options that can then be easily tailored to organisational requirements. Reporting can be further enhanced using Power BI, allowing data to be pulled from multiple sources simultaneously to enhance business decision making.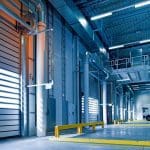 Customer Testimonials
Speedy polite effective and all round delightful experience.
Claire
Outstanding support as usual guys. Can't rate you highly enough.
Daren
The usual helpful and very prompt assistance from Akita. Thank you.
James
Exceptional response times, proactive in delivering solutions, and are open and transparent in all forms of communication.
Jane
The team at Akita were polite and extremely helpful. They solved the issue I was experiencing whilst working remotely quickly too. Superb service.
Olivia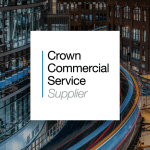 About Akita Intelligent Solutions
With a 25-year heritage of digital success solutions, we design, develop, manage and support Microsoft Dynamics solutions for some of the leading organisations across the UK and internationally.
Our Microsoft ERP services help organisations transform their operations, streamlining processes and taking data out of silo.
Beyond Business Central, our expertise spans wider Microsoft business applications including Dynamics 365 CE applications, SharePoint and the Power Platform applications, as well as wider third-party solutions. So, whatever the trajectory of your business transformation, we meet your technology needs.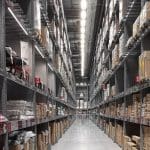 Dynamics 365 Business Central Implementation Services
Get In Touch
Speak with one of our experts to find out how Business Central could create new working efficiencies for your organisation: