Complete Protection For Your Business With A Microsoft 365 & SharePoint Backup Service
Protect your organisation's operations with a reliable and robust Microsoft SharePoint backup solution from Akita. Use our SharePoint backup service to overcome the risks inherent in running your organisation from Microsoft's cloud platform.
As expert partners for SharePoint, our comprehensive SharePoint Online backup is delivered by highly skilled infrastructure engineers and is specifically designed to provide maximum peace of mind to organisations regarding the security and integrity of their data held in Microsoft 365.
For more information about SharePoint backup services please get in touch:
Contact Us

Does Microsoft Backup SharePoint Online?
Organisations using Microsoft SharePoint Online often assume that Microsoft is backing up their data for them. But this is not the case. While Microsoft's cloud environment is fully secured and protected against data loss (from failed Microsoft drives, power outages and so on), this does not extend to files that are deleted or changes made by users themselves. When a file is deleted, or SharePoint Online instance is altered, Microsoft only keeps a record for 30 days. After that, it's effectively gone forever.
A SharePoint backup solution is essential for businesses using SharePoint as their collaboration and document management platform.
A SharePoint Online backup enables the protection of important data in the cloud and can prevent significant losses in case of data loss, corruption or accidental deletion. A robust SharePoint backup solution can also facilitate the restore critical information within a short time, saving businesses time and money.
About Our Microsoft SharePoint Backup Service
Our SharePoint Online backup solution provides continuous and automatic backups of SharePoint sites, lists, and documents to ensure data is always recoverable in case of a disaster or security breach.
Powered by Veeam Backup, it allows for the potentially indefinite backup of SharePoint Online and Office 365 data (subject to agreement). This means that all of your SharePoint Online files – and your organisation's emails – can be stored and protected.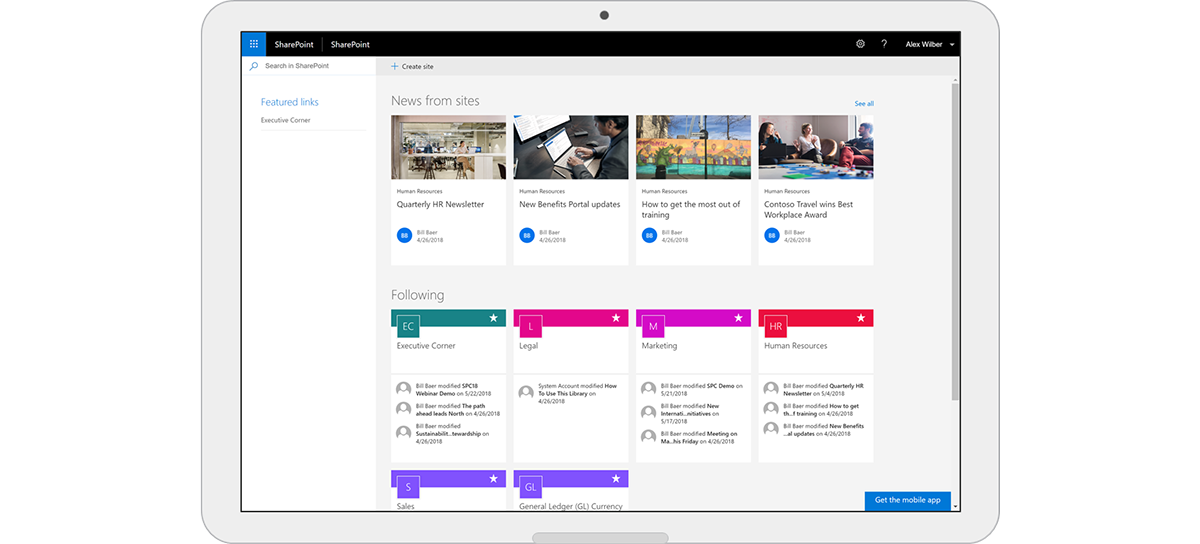 Data is kept safe in Akita's secure and reliable cloud setup, powered by two highly secure, ISO-accredited datacentres.
Should you need to recall files or data, we can access it on either a per-file basis or a wholesale restoration basis. This means we can retrieve accounts, inboxes or even whole tenants as needed.
Our SharePoint solution is a necessary protection for any organisation with a large number of users accessing an intranet or extranet. With the risk of accidental file deletion or unwanted document edits high, you need to have a way of winding back the clock.

Microsoft SharePoint On-Premise Backup
We also offer SharePoint On-Premise backup services and wider files held on in-house servers.
Akita operates two data centre presences that offer high levels of security and reliability for your cloud backups.
Data is securely transferred between your site and our cloud instances. This ensures nothing can be intercepted in transit. And should you need to call on data, you can access it in the same way as with our SharePoint Online backup.
Choosing a cloud backup for your SharePoint instance can often be a conversation starter for a wider-hosted SharePoint solution.
And should you wish, we can also offer a backup of other files and applications you have, ensuring that they are fully protected in case the worst should happen.
For more information on our on-prem SharePoint backup solutions, please get in touch:
Contact Us
Complete Microsoft 365 Backup Service
As well as SharePoint, our backup service extends its support to meet your wider Office 365 and Microsoft 365 requirements, offering comprehensive data protection across your entire ecosystem.
By implementing our Office 365 and Microsoft 365 backup solutions, you can enhance the security and resilience of your existing accounts. Our service ensures that files and data are duplicated and stored securely, providing an extra layer of protection against accidental deletions, data corruption, or security breaches.
In addition to safeguarding your current accounts, our backup solution offers the added benefit of securing information from old Microsoft 365 accounts. This means that valuable files and emails that were saved or sent by previous users or colleagues can be securely stored and easily accessed whenever needed. This ensures continuity and availability of critical data, even in situations where personnel changes or account closures may occur.
With our backup solution, both individual files and entire accounts can be retrieved quickly and efficiently, ensuring minimal downtime and uninterrupted workflow. Whether you need to recover a specific document or restore an entire account, our service provides the flexibility and speed required to meet your data recovery needs promptly and effectively.
For enhanced security and peace of mind across your wider Microsoft 365 tenant, reach out to us and explore how our backup solution can benefit your organisation. Our team of experts is ready to assist you in implementing a robust and reliable backup strategy that aligns with your unique business requirements.

Microsoft SharePoint Experts
Akita Intelligent Solutions designs, develops and supports business intelligence technologies for organisations across the UK and internationally.
We're SharePoint experts, working with organisations of all sizes and profiles and with a range of challenges.
Alongside backup solutions and wider services, we provide consultancy to organisations looking to review and strengthen the security of their SharePoint setup and wider Microsoft 365 tenants.
To discuss a review of your Microsoft SharePoint tenant, or to discuss a project, please get in touch: