Microsoft's bi-annual update brings a raft of new features to Power Platform applications.
Microsoft has used its Power Platform Wave 1 2020 release to announce a range of new developments across its Power Platform applications.
The latest announcements solidify Power Platforms from an emerging product line to a formidable set of business tools.  And we've outlined the key new developments for each application below:
Power Apps
Canvas apps that work better on all devices: Creators will be able to make PowerApps that are more responsive across a wider range of devices and less phone-centric. Much like with websites, the level of detail the user sees will be simplified depending on the size of their screen.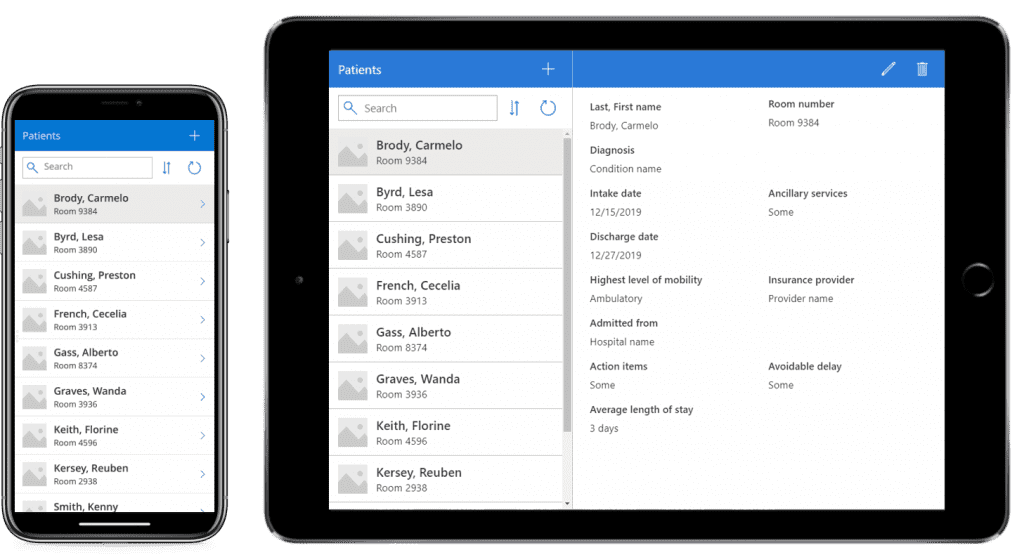 Power BI Portal embed: Microsoft has introduced a simpler way of embedding Power BI reports into PowerApps Portals. This will allow for simpler sharing of key metrics (eg. service level data for customer service portals).
Improved PowerApps themes: New themes will be available that sit in line with Microsoft Fluent - a solution intended to simplify multi-platform digital design.
Unified Interface enhancements: PowerApps will follow in the footsteps of Dynamics 365, with improvements to the application's UX for use across devices.
Power BI
Exportable visuals: Power BI reports allows for simple interrogation of data sets. The visuals Power BI creates often make it easier to help understand trends. Now users will be able to share specific visuals in an easier way across Office 365 and other applications, including links back to the original Power BI report as necessary.

Data lineage: If you're analysing data in an attempt to develop business intelligence, it's key that the data influencing decisions is accurate. Data lineage helps users understand exactly where data comes from and how adopting it may impact outcomes. This is particularly important when looking to correctly measure KPIs or track performance.
Power Automate
Adaptive cards: Power Automate can now use adaptive cards: low-code forms where captured data can then form parts of process flows. A form posted in Microsoft Teams, for example, can now send lead data to Dynamics 365. There's plenty of possible applications for this, so this is a quite exciting addition.
Business process flows in Office 365: Power Automate can now influence the way that users complete Office 365 documents, ensuring standardisation and best practice completion of important documents.
Power Virtual Agent
Power Virtual Agent added to PowerApps: Designers will now be able to add virtual agents - or chatbots - to PowerApps canvas apps, opening a range of possibilities.
Single Sign-On: Users signed in to a website will also be signed into the bot, saving time.
Bot context from website: Bot dialogue can now be influenced by the URL the user has arrived from. This means that standard customer service scripts can be bypassed if the user's intentions are clear from the location they've visited from (eg. a sales enquiry for a specific product). This could significantly improve the user experience.
While no single new feature is necessarily ground-breaking, the accumulative effect is a more joined-up and fluid experience across Power Platform applications and the wider Microsoft 365 architecture.
To find out more about Wave 1 2020, or to discuss Microsoft Power Platform solutions for your organisation, please get in touch.