Microsoft uses its Ignite conference in Orlando to expand the Power Platform family
Power Virtual Agents is a new 'no-code' solution for building chatbots. With a simple to use interface, Power Virtual Agents delivers intuitive automated responses to user queries through the use of intelligent Boolean logic. In this way, the chatbot appears to respond intelligently as if the user is talking with a person.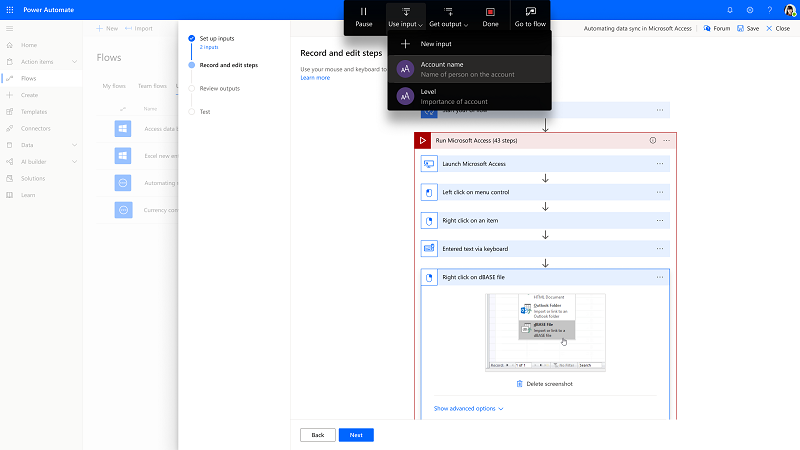 Power Virtual Agents is a natural next step for Microsoft, which has been pushing an AI agenda hard in recent years. It is also a response to wider economic trends, where companies are looking to deliver more effective service using technology rather than customer service staff. Indeed, it's predicted that by 2020, over 25% of customer service operations will use a virtual customer assistant as opposed to human agents.
Microsoft claims the simplicity of the product will make it as simple to build chatbots as it is to create a Word document. We look forward to putting this to the test.
Ebb and 'Flow'
Along with introducing Power Virtual Agents, Microsoft has also rebranded Microsoft Flow as Power Automate.
Flow has existed since 2016, predating the rest of the Power Platform suite of applications by several years. It sits as a middle-ware automation solution, able to trigger actions and workflows between Microsoft applications to deliver more efficient working solutions.
With the change in name to Power Automate, Microsoft has also added Robotic process automation (RPA) to the application's capabilities. This in effect expands Power Automate's ability to API with third-party applications, so that it can now be used with over 275 commonly used apps. These include MailChimp, Salesforce and Marketo, opening up some exciting new possibilities.
For information on the possibilities of Power Automate for your operations, please get in touch.