How integrating your virtual events platform with your marketing CRM can deliver smarter working.
Recent years has seen the rise of virtual events as an engaging and convenient solution for running virtual marketing events. And Teams webinars is exceptional for running such events when coupled with Dynamics 365 Marketing.
These two frameworks come together to increase the power, flexibility, scalability and effectiveness of webinars and interacting with the event attendees. From streamlined, simplified event management to effortless catch-up and follow-up functionality, the partnership of Dynamics 365 Marketing and Teams webinars helps ensure more engagement, build brand, and secure more customers.
Taking the stress out of event management
The Teams webinars platform gives you the ability to host completely secure and interactive webinars that includes features like polls, reactions and video sharing across 1,000 members of the audience.
Having to run your virtual event from a separate platform to your marketing automation can be labour intensive. So being able to manage your webinar either through Teams or within Dynamics 365 Marketing to make it easier to collaborate and set up webinars effectively.
Improve your audience engagement
Using Teams makes it much easier to engage with your online audience thanks to a wave of integrated features. You can use PowerPoint Live and Presenter Mode to create compelling presentations that captivate your audience or use new features like Standout Mode to create a visual display that puts presenters in front of key content.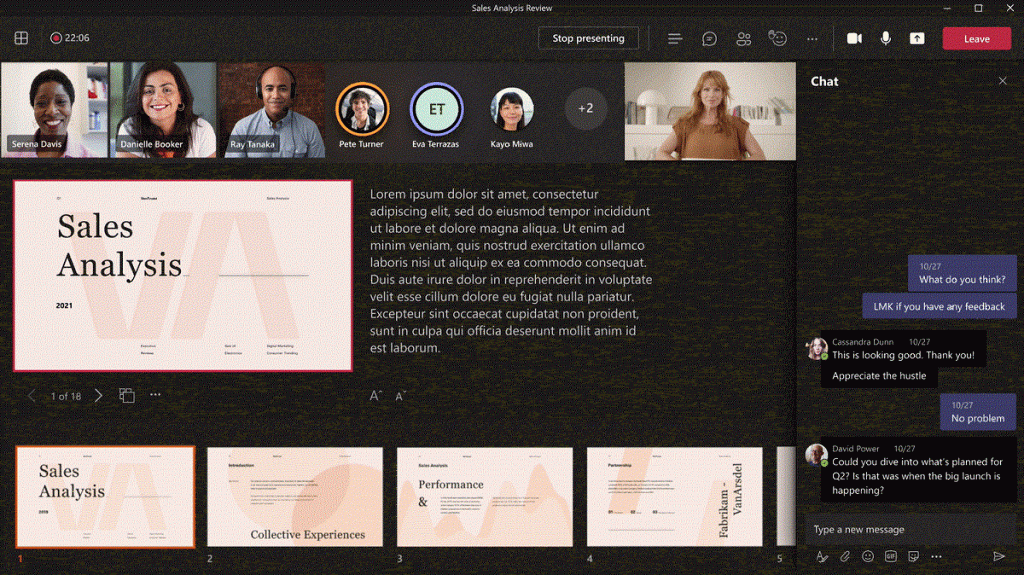 You can use Teams to glean key insights about your attendees in real-time using polls and surveys before, during or after your webinar. There is even attendance tracking functionality to see how successful your invitations were.
Build better relationships with simple follow-ups
Running webinars and virtual events through Teams and Dynamics 365 Marketing makes it far easier to follow up with your attendees after the webinar.
All attendee engagement data can be transferred into Dynamics 365 Marketing to create useable data. This can then be directly inserted into various templates which can then be tailored to each attendee. The entire design of this process is incredibly simple, which makes follow-ups much easier and helps nurture relationships.
This fluid integration allows you to transform a single customer or attendee interaction into a meaningful business relationship. This, in turn, improves your brand recognition and increases your audiences loyalty and trust in you.
Learn more about Dynamics 365 Marketing and Teams webinars
If you're looking to take your virtual marketing events to the next level, our consultants can show you how Dynamics 365 Marketing and Teams webinars can combine to streamline tasks and increase conversions.
For more information or to arrange a demo please get in touch: