There's a new category for Microsoft existing products, and a hint that there's more to come.
As part of product expansion, Microsoft announces Power Platform -  a suite of highly functional business applications.
At the recent Microsoft Build developer conference, Microsoft CEO Satya Nadella indicated that the company would now be working to deliver "business process automation as a first-class platform." The name given to Microsoft's business process automation and business intelligence solutions is Power Platform.
Power Platform includes the data visualisation solution Power BI, the low-code app platform Power Apps and Power Automate, a tool for connecting and scheduling interactions between various Microsoft programs. While these products offer limited useful as standalone solutions, they can unlock advanced optionality for a wide range of other Microsoft 365 products, including Dynamics 365, SharePoint and Office 365.
Microsoft's goal, Nadella has outlined, is to create standardised business process automation solutions that can be used across all industries, doing away with inflexible custom software. Recent developments - notably with Dynamics 365, Business Central and Office 365 - have seen this move closer.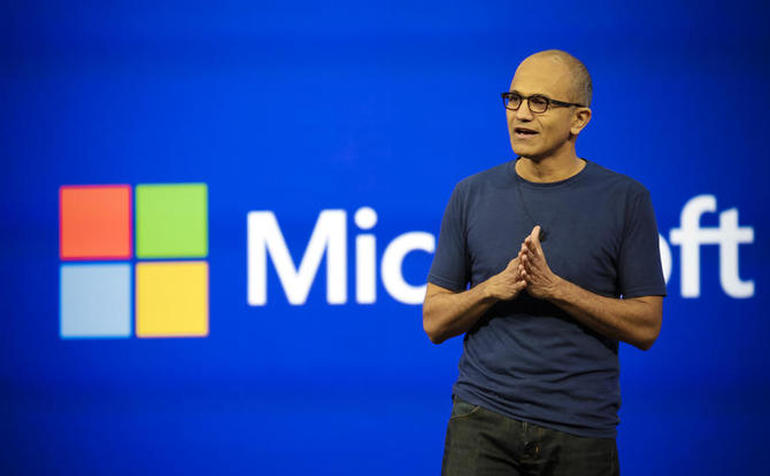 "For the first time in fact, in our own Microsoft history, we have an extensibility model that is the same for Office 365 and Dynamics 365," Nadella was quoted as saying on an earnings call last year, referring to the customisation of both. "This has been a dream of mine for, I don't know, for 15 years probably. And we are finally here and we are executing super well."
The chance of more Power Platform solutions emerging in the future is strong. In particular, tightening ties between Microsoft and Adobe hint at a number of directions, including Creative Suite-style solutions or improved marketing automation.
For a closer look at Microsoft's existing Power Platform solutions, please get in touch for a demo.