Reduce repetitive tasks and increase productivity with our Microsoft Power Automate services
Microsoft Power Automate (formerly known as Microsoft Flow) is a tool for creating interactions between both Microsoft and other third-party applications. And Akita's Power Automate services can get your business operating more efficiently.
As Microsoft's automation tool, Power Automate solutions can link together applications and trigger automatic activities, tasks and processes between them.
In doing so it can be used to replace manual repetitive human tasks with automated activity flows. In turn, this reduces time spent lost to low-value tasks, increasing the productivity of staff and users.
For more information on Microsoft Power Automate services, please get in touch:
Contact Us

Why Use Microsoft Power Automate In Your Operations?
Microsoft Power Automate can be used to create clever shortcuts in a wide variety of business workflows and processes. This can save organisations time and money.
The value of Microsoft's automation solution lies not in one individual action, but at scale across an organisation over time. There are plenty of manual tasks that workers really don't need to perform anymore.
An automatic action may save a minute of a person's time (some can save significantly more). But that time adds up over the course of a year. And if it saves multiple people time, suddenly an organisation is looking at tangible efficiency gains.
Adopt multiple Power Automate solutions, and soon there are big productivity gains and cost-saving available.

Seamless Communication Across Your Business System
With the typical business utilising an array of systems and software, Microsoft Power Automate can play a pivotal role in enabling smooth communication between all of your technology. It serves as a practical solution for connecting hundreds of Microsoft and third-party apps, fostering improved operational efficiency.
Microsoft Power Automate offers a practical means to create automated flows that facilitate interactions between different applications. These flows allow an action in one app to trigger subsequent actions in others, without requiring manual intervention. This automation contributes to operational streamlining and minimises the risk of human errors.
Furthermore, Microsoft Power Automate allows organisations to tailor automated processes to specific requirements. This flexibility ensures that processes can operate autonomously while also accommodating steps that necessitate user verification, providing a balance between automation and control.
Microsoft Power Automate Services With Akita
Akita is an experienced Microsoft Power Automate developer, creating solutions that drive automated processes across Dynamics 365, Office 365 and third party applications. It partners particularly well with Microsoft SharePoint and Power Apps, allowing action flows that reduce repetition.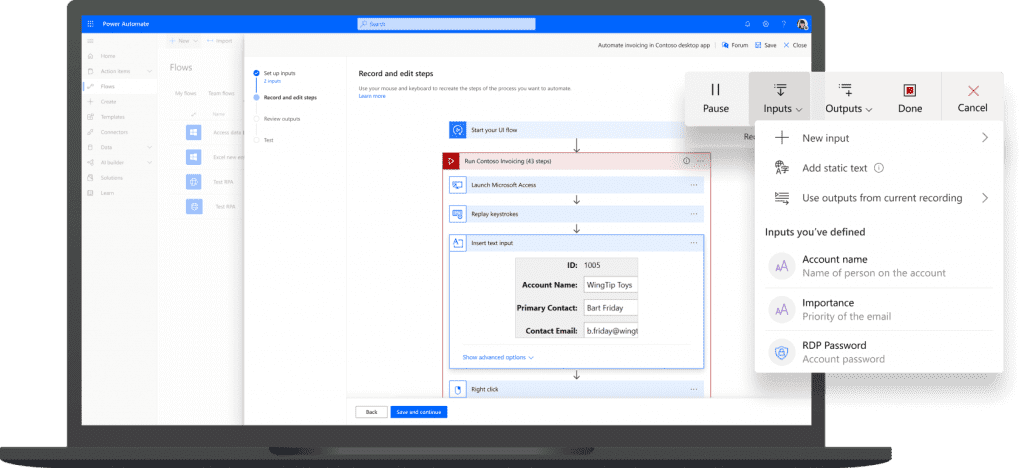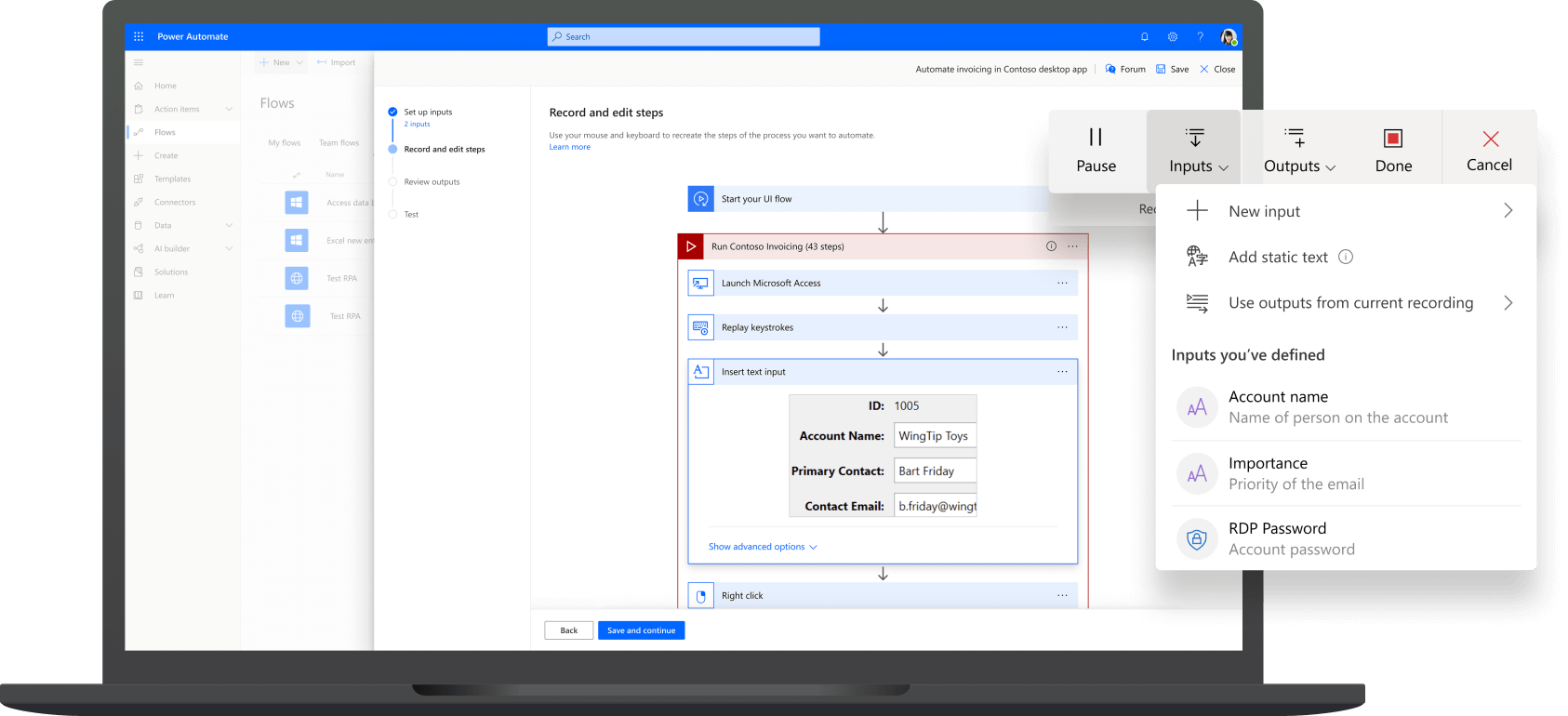 Whether for internal use or access on-the-go – and regardless of the platforms you're using – we'll help you tap into productivity gains. Each solution we create is bespoke to the requirements and technologies of the organisations we work with. However, we're more than happy to share ideas about the solutions that have most benefitted our other customers and ourselves.
We can develop your ideas – but don't worry if you're not sure how best to automate a process. Bring us the problem, and we'll show you the solution.
To discuss an automation project, please get in touch:
Contact Us

Microsoft Power Automate Desktop: Get Automating Today
As well as developing, supplying and licensing the full version of the Power Automate application, Akita can help organisations get started with Power Automate Desktop.
This lite version of Power Automate free for Windows 10 users and can allow organisations to explore the functionality and potential of Microsoft Power Automate.
While Power Automate Desktop has some limitations, it's the perfect way to understand the benefits of Microsoft automation within your organisation before making any investment.
Contact Us

Microsoft Power Automate Training Services
Once you've discovered the benefits of one automated flow, there's a good chance you'll want more. So for organisations that want the capability to design these themselves, we offer Power Automate solutions training.
Whether one-on-one with administrators or within a group, we can provide training on how to link applications, build workflows between them and test before deployment.
We can deliver training based on the software you use most. And based on our business experiences, we can give you common use cases that you can explore yourself or have us guide you through.
To discuss training and wider Power Automate services, please get in touch below: