Read our guide on how to add Dynamics 365 to Outlook and start enjoying the benefits.
Microsoft Dynamics 365 for Outlook unlocks new possibilities for using your Dynamics 365 data and is a common CRM and ERP integration.
Using the Microsoft Dynamics 365 for Outlook app, you can see relevant information stored in Dynamics 365 about the person you're messaging from within Outlook. This includes associated account information, and the last communication that you had with them (handy if multiple people in an organisation are communicating with that contact).
You can also see if there are opportunities against that contact, and personalise your emails based on what they are interested in. You can also easily associate your emails to the contact record in Dynamics 365 by hitting the 'Track' button.
How To Add Dynamics 365 To Outlook
To add Dynamics 365 to Outlook, log in to your Microsoft Dynamics 365 instance. Click the 'cog' icon and select 'Apps for Dynamics 365'.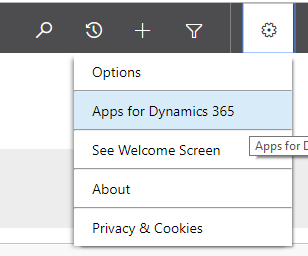 From the options, choose the Microsoft Dynamics 365 App for Outlook button.

The app will then begin downloading in the background. When complete, open up Microsoft Outlook. Looking at the Navigation Pane. A new icon will have appeared.

Clicking this item will open a new pane. Relevant information about the contact, their company and any opportunities related to them will appear.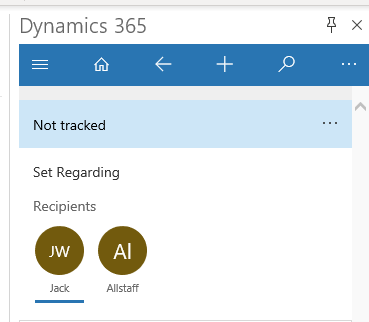 This useful addition to Outlook can help organisations to best utilise their Dynamics 365 data, improving communications in the process.
For more information about getting your organisation set up with the Microsoft Dynamics 365 App for Outlook, please get in touch.