New iterations of key Microsoft Dynamics solutions will embrace artificial intelligence (AI) to deliver even better results for businesses.
Microsoft has begun previewing new AI-powered Dynamics 365 solutions. Dynamics 365 AI for Customer Service is the first of a series of solutions aimed to help Dynamics 365 users to make smarter decisions.
AI technology opens a range of new functionality within Customer Service. AI can help to automatically identify trends within customer service cases and tickets to deliver faster and more accurate response, or even help identify how to prevent tickets altogether.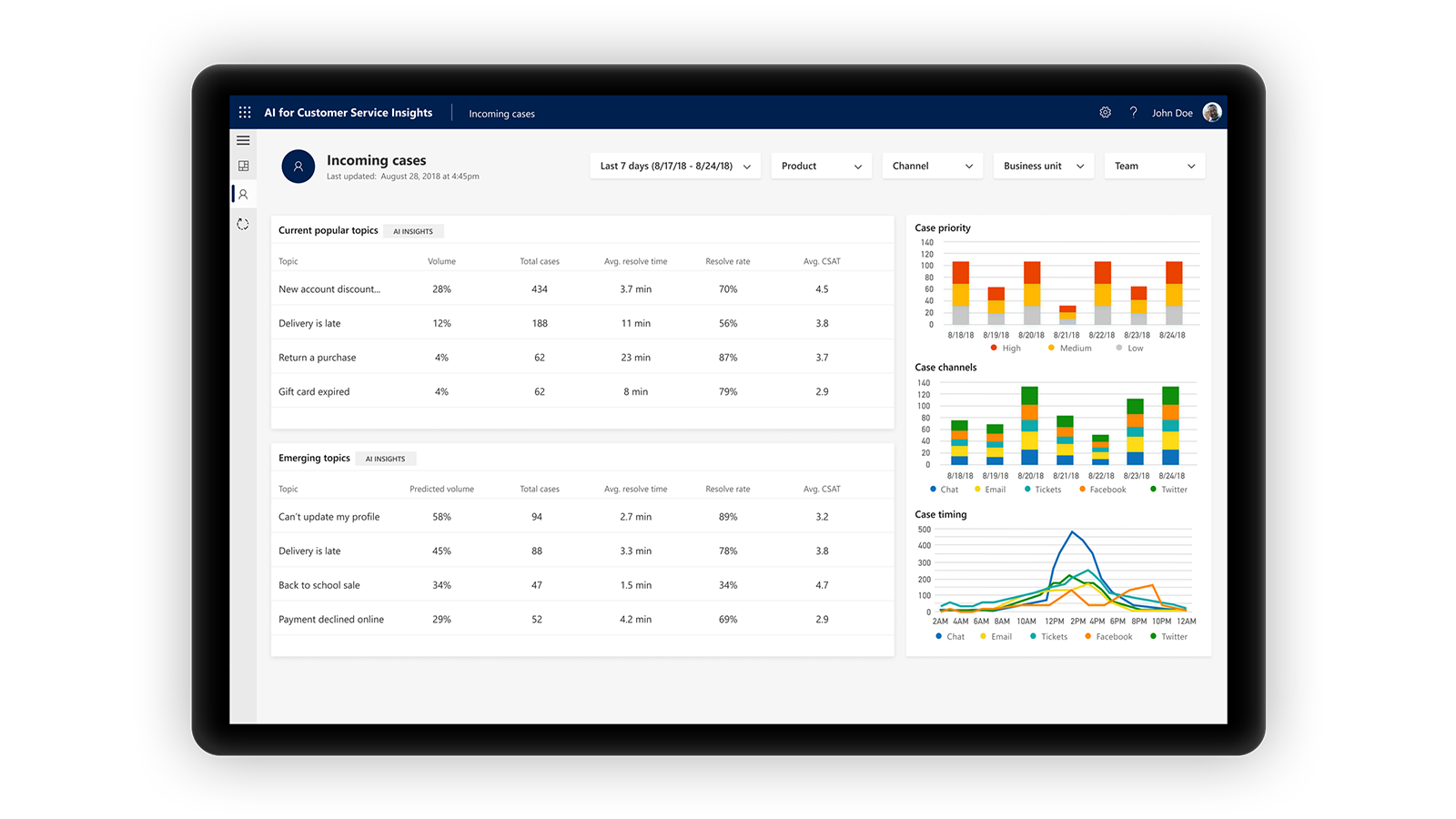 Businesses will also be able to prioritise important relationships with Dynamics 365 AI for Customer Service. Dynamics 365 will identify requests from high-value or preferential customers and raise their priority with customer service agents, ensuring they get dealt with first.
Dynamics 365 for Customer Service will also be able to deliver virtual assistants, providing the ability to deliver 24 hour support through automated smart replies.
Smarter selling with Dynamics 365 AI for Sales
Alongside its Customer Service solution, Microsoft will also deliver an AI-enhanced version of Dynamics 365 for Sales. This is set to add useful new functionality to this popular CRM solution.
Dynamics 365 AI for Sales will help agents make more of their business connections. Combined with LinkedIn (also owned by Microsoft) sales users will be able to identify where existing relationships that could be used to make introductions to new prospects.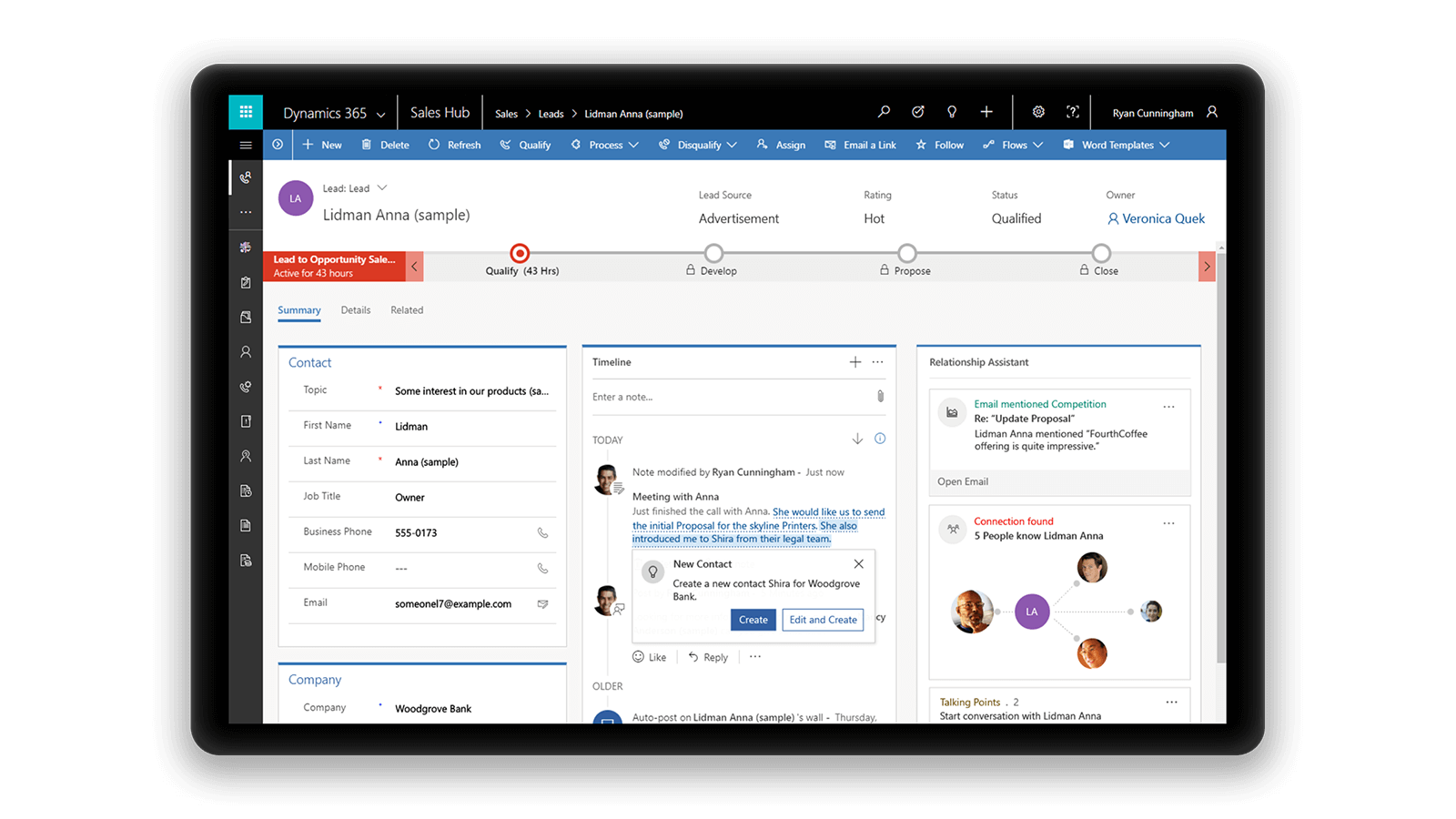 AI for Sales can also provide scoring and KPIs to help agents identify the most engaged leads so that they can be prioritised over other opportunities. And should it be needed, AI for Sales can detect buying signals within prospect messages, suggesting to agents which topics to raise and how to personalise messages.
Both solutions are now available for trial, letting organisations trial the benefits for themselves.
If you're interested in how a Dynamics 365 solution could improve your sales or customer service delivery, please get in touch.