When it comes to streamlining and scaling your marketing, email marketing automation is one of the first areas where organisations can drive results.
Increasingly, we're hearing marketing professionals having the conversation about Mailchimp vs Dynamics 365 Marketing as a solution comparison.
There are a number of factors to consider when comparing these platforms, such as the focus of your marketing efforts and which software will integrate best with your current approach. Here we assess the perks and benefits of each:
Mailchimp
Well-renowned as an email marketing solution, MailChimp's platform has evolved recently. This includes features to improve email communications for small businesses.
With integrations, email templates, custom forms, segmentation groups and geolocation, the vast range of options is ideal for brands focusing on email marketing automation.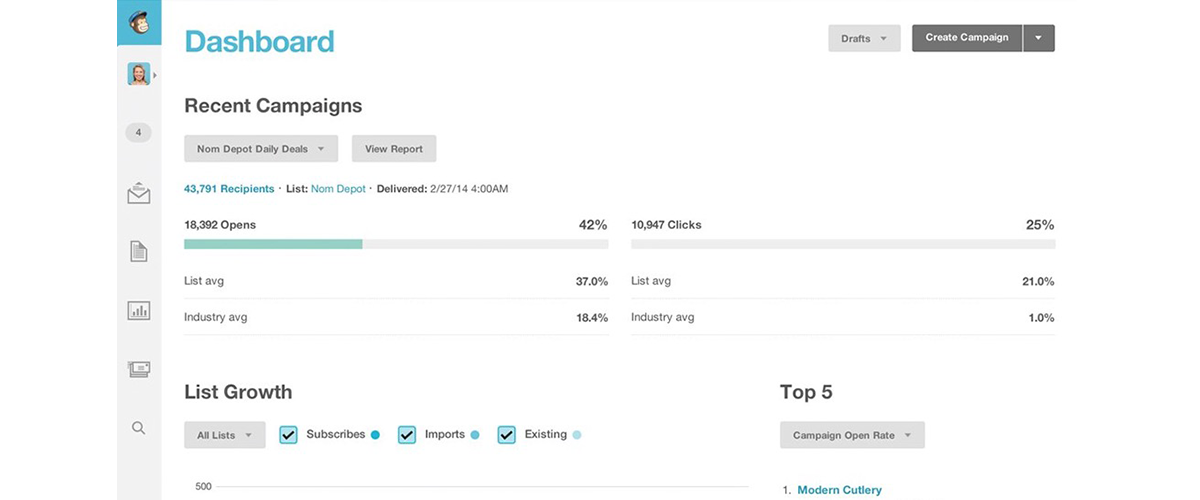 Mailchimp also allows you to gather more information about the effectiveness of your campaign so you can learn what works best for your target market. There are a range of free features as well as premium options, including email tracking, success rates and subscriber management.
Dynamics 365 Marketing For Email Marketing
Microsoft Dynamics 365 Marketing is an application designed for end-to-end marketing automation. While email marketing automation is certainly a function within this, the application has features to improve the customer journey at all stages and unify information from clients.
Email features include templates, audience segmentation, programmatic journeys, as well as real-time emails with personalisation elements.
Dynamics 365 Marketing is an advanced marketing software that is ideal for growing SME businesses but scalable to enterprise-size companies as well.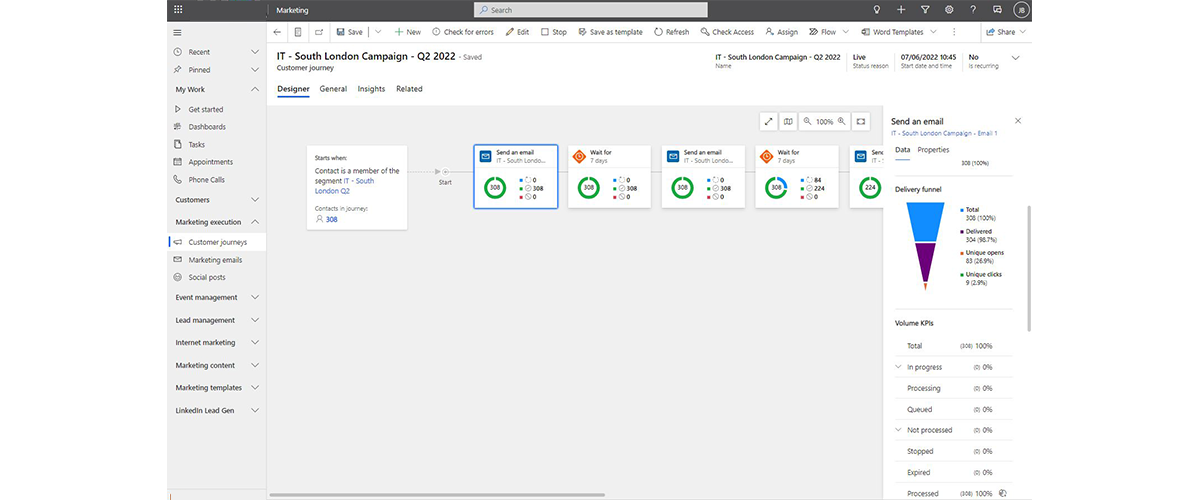 With landing page capability, web forms, social media posting, analytics tools and lead management solutions, alongside email management solutions, the application is designed to help businesses make more intelligent, data-backed decisions in their marketing efforts.
Dynamics 365 Marketing can also integrate with a wide range of other Microsoft applications, such as Excel, Outlook and more. But perhaps more importantly, it can significantly enhance the experience of organisations already using Dynamics 365 Sales as a CRM system, where it's able to join up more key sales details.
Comparing Mailchimp & Dynamics 365 Marketing
Both platforms are web-based and mobile-responsive, so they're easily accessible to the whole team. Improving your business's communications is so important and if you are looking to use a wide range of marketing techniques, you will only be able to master emails with MailChimp.
Both platforms are useful for small businesses or marketing professionals, but Dynamics 365 Marketing edges ahead with its larger range of features and seamless integration of marketing and sales information.
Mailchimp vs Dynamics 365 Marketing: Conclusion
At the end of the day, the solution of choice will link to what state you believe your marketing is currently at.
If email marketing is the only focus of your marketing efforts, Mailchimp might have an edge. There are some specialised features and overall its arguably a little simpler to use.
But that's not to count Dynamics 365 Marketing out for email marketing. The application receives twice-yearly updates, which deliver comprehensive new features (at no extra cost, it's worth saying). This means this relatively new business application is moving forward all the time - arguably far faster than many other email marketing automation platforms.
For a unified marketing solution - more akin to Hubspot and Marketo - Dynamics 365 has far more to offer. Being able to deploy and track multi-channel marketing campaigns from a single platform is a huge plus. This can also fill in many of the gaps around the effectiveness of your email campaigns after the fact.
At Akita Intelligent Solutions, we typically recommend Dynamics 365 Marketing as the professional solution for scalable marketing. However, we also offer integration services for MailChimp for those wanting Dynamics 365 Sales with enhanced email capability.
Discover more about Dynamics 365 Marketing as an email marketing solution: