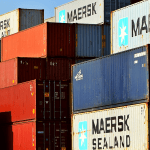 Microsoft ERP Software
Business Central
Discover Microsoft's advanced ERP solution that can transform efficiency, profitability and business intelligence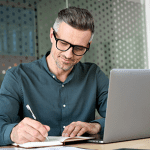 Business Central
Move To Smarter Operation
Business Central is Microsoft's ERP software package that offers an advanced solution for managing and monitoring all areas of your operations.
Our deployments help supercharge business operations by transforming workflows and driving efficiency improvements. Whether new to ERP systems, migrating from another solution, or augmenting an existing Microsoft Dynamics 365 setup, we can tailor solutions to your requirements.
We even offer a QuickStart BC Finance package, offering a new Microsoft accounting solution in just five days that is guaranteed to improve your
Transform Your Operations With Business Central
Business Central Costs
Discover our pricing for packaged deployments of a Microsoft ERP solution, or contact us for a custom solution:
QuickStart BC Implementation - From £4,750
Transform your finance systems. QuickStart BC Finance offers a fixed-cost, five-day Business Central implementation, providing all the development and training you need to get up and running.
QuickStart BC Finance
Business Central Custom Deployment
Looking for a more bespoke deployment of Business Central? Akita and our partners can get assist you with the development of a custom ERP solution to fit your needs. Discuss your requirements with us today.
Speak To An Expert
Business Central Licensing
As a Microsoft Gold partner, Akita can supply Business Central licensing at the same cost as buying directly from Microsoft. We can provide the following variants:
- TEAM MEMBER LICENSE -
£6.00/ MONTH
Read anything that's enabled in Financials or any other Dynamics 365 Application
Update existing data and entries in Financials – Existing data are records like customer, vendor or item records which are already created. Entries means entries on which it is specifically allowed from an accounting perspective to update specific information.  (e.g. due date on customer ledger entries)
• Approve or reject tasks in all workflows assigned to a user
• Create, edit, delete a quote or requisition
• Create, edit, delete personal information
• Enter a Time Sheet for Jobs
• Use PowerApps for Dynamics 365
- ESSENTIALS LICENSE -
£52.80/ MONTH
The Essential license is for full user employees whose job functions require the comprehensive features of an application. These include productivity users or management level employees. Essential users have complete access to edit and approve within the application, and can manage the Team Member user's access within their organisation.
Dynamics 365 Essential has full access to the following:
• Financial Management
• Customer Relationship Management
• Project Management
• Supply Chain Management
• Human Resources Management
• Warehouse Management
- PREMIUM LICENSE -
£75.40/ MONTH
All of the features of Essentials plus access to the Manufacturing and Service Management features of Business Central.
We offer a support managed service offering banked time for use for break/fix, change requests, consultancy and training. Discover more:
More About Support
Microsoft ERP Software
Why Choose Microsoft Business Central As Your ERP System?
Dynamics 365 Business Central is the perfect solution for organisations that have grown beyond their traditional management solutions, and are ready to adopt a solution that will make them more effective, agile and profitable.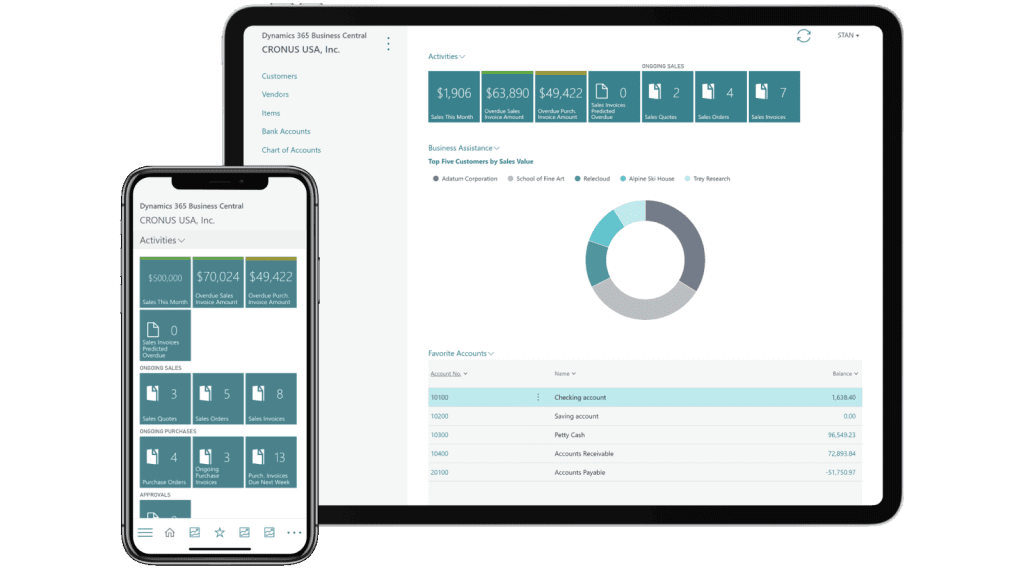 Microsoft has tailored Business Central to serve most requirements out-of-the-box. This means that it can fit into the way your organisation works with minimal development. It's an excellent solution for managing operations, supply chains, service help desks, manufacturing processes and accounts, and can help maximise performance in all of these areas. View the full potential of Business Central.
Plus, with its pre-developed operations functionality, Dynamics 365 ERP solutions offer better value than many competitor solutions that tend to require expensive customisation.
See how Business Central has transformed the accounting processes of a services company in our case study.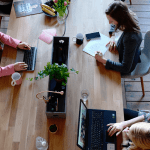 Supercharge Your Business Ebook
Technology is transforming operations. Download our ebook on how ERP solutions like Business Central can drive efficiency and fuel your growth:
Microsoft Dynamics Services
Our expert consultants offer a wide range of Microsoft Dynamics services, supporting organisations at all stages of their requirements.
With their wider expertise, they can also provide assistance with wider Microsoft and third-party software integration requirements.
And their knowledge of business and policy best practices means any solution will be delivered in a way to deliver success.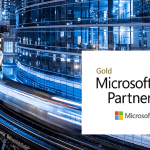 About Akita Intelligent Solutions
With over 20 years of experience in digital success solutions, we develop, manage and support business intelligence technologies for organisations across the UK and internationally.
We are Microsoft Dynamics 365 Business Central experts. Our services are utilised by leading brands and organisations. And our solutions have supercharged operations, increasing efficiency and profits in the process.
Contact us to discuss Microsoft Dynamics 365 ERP solutions:
Contact Us