It's a core part of many of Microsoft's cloud applications - but what actually is it?
Read any Microsoft literature about their modern solutions at the moment and you're only a few paragraphs away from a reference to the Common Data Service. Here we explain what it is and how this integral part of Microsoft's offering works.
What is Common Data Service?
Put simply the Common Data Service (CDS) is a solution for securely storing and managing data that's being utilised by business applications, most notably those of the Power Platform. Think of CDS as a cloud database, made up of many tables.
Within CDS, data is stored in 'entities' (tables) For example, an Account entity may contain address details, emails address, phone numbers and more, all bundled up in a way that's easily consumable for use by other solutions.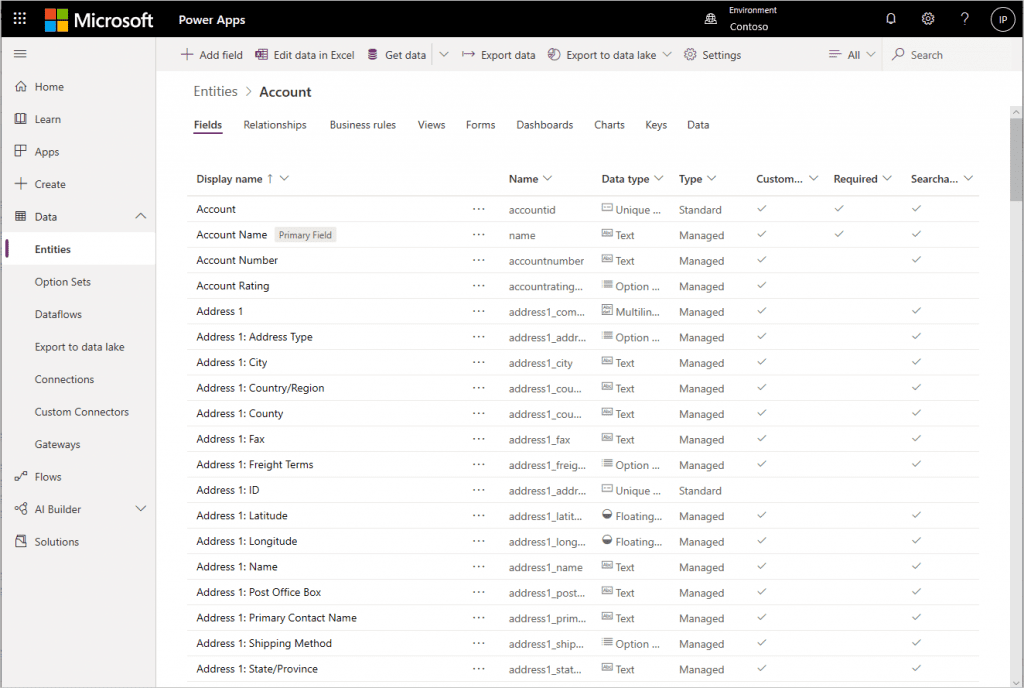 Entities come in two types: common or custom. It is the common entities within CDS – based on the types of data we use the most – that allow for Microsoft's new generation of solutions (such as Power Apps) to be able to be designed and work so easily. They are a predefined way of looking at data.
Entities allow for a business' data to be translated into new working solutions, such as data-driven apps that simplify work processes, or intelligence reports that examine trends in different ways.
Benefits of Common Data Service
Access to Dynamics 365 data – Dynamics 365 is the heart of many organisations and contains vast amounts of data. CDS stores this data in a way that makes it easy to view, edit or add to it via a solution such as a Power App.
Easy to manage & secure – Data and metadata are held in the cloud and protected with Microsoft's security. Data is subject to the same access permissions that might govern your SharePoint or Office 365 accounts, so you can be sure that only the right people in your organisation can see it.
Metadata, logic and validation – CDS allows your data to be tagged and utilised in a wide variety of ways, allowing you to translate data into things such as detailed graphs, apps and automatic work processes.
How can Common Data Service benefit me?
As stated, CDS is the backbone for the next generation of working solutions. It lays the foundation for the simplification of data-driven tasks and enables business process automation.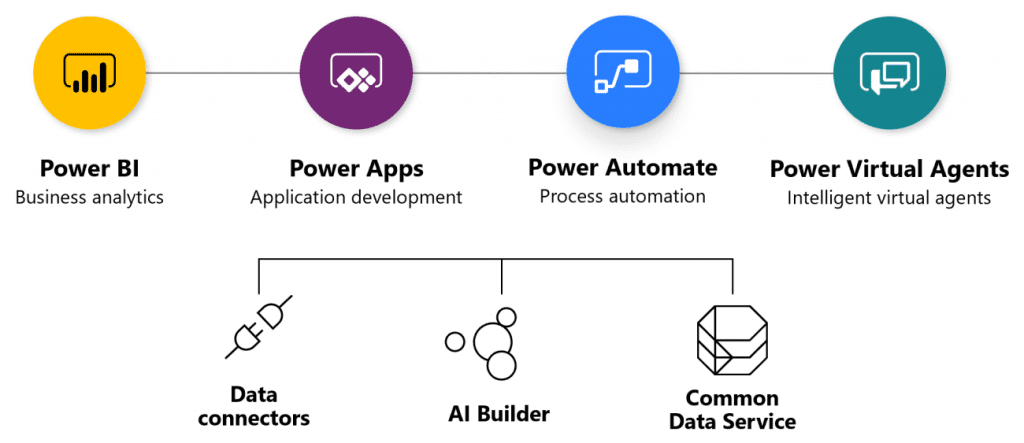 By Microsoft giving access to data chunks in this way, organisations can find new ways to utilise data outside of platforms like Dynamics 365. Want a map of all your customers? Need an app to quickly capture leads at a trade show? Want a process where an outstanding bill status automatically changes and a 'thank you' email is sent when a customer pays an invoice? It all starts with CDS.
The best way to establish how CDS can benefit you is to start by identifying a problem in your business, such as 'What tasks take up most of my staff's time?' From there, Akita's consultants can help find new ways to use your data that save you time and money.
Organisations can access CDS from as little as £7.50 a month per user via the Power Apps single app licence.
To discuss business solutions using Microsoft's Common Data Service please get in touch: